Old wedding and engagement rings can be a strong and sentimental reminder of the past. They are often something that holds meaning for people in their everyday lives, so, naturally, you would want to make good use of them when you decide to dissolve a marriage.
In this blog post, we will discuss how to redesign engagement ring after divorce ring into a beautiful piece of jewelry that can be worn daily instead of letting it sit at the bottom of your jewelry box. You can turn your diamond engagement ring into a necklace, create a new ring with it, turn it into a bracelet, or a pair of earrings with gemstone accents.
By working with a qualified jeweler, you can give life to a new piece of jewelry that becomes a symbol of strength and independence for this new life and this new version of yourself.
Reasons to redesign engagement rings after divorce.
Redesigning your engagement ring can be an empowering experience after a divorce. It can represent a new beginning and help you to move on from the past. It can also be a way to reclaim your future and create a piece of jewelry more aligned with your current values and style.
If you are considering redesigning your wedding ring, there are a few things to remember.
First, it is important to choose a design that reflects your personality. Second, you will need to decide what type of metals, gemstones, or diamonds you would like to use. And finally, you will need to find a reputable jeweler to help you create the perfect ring.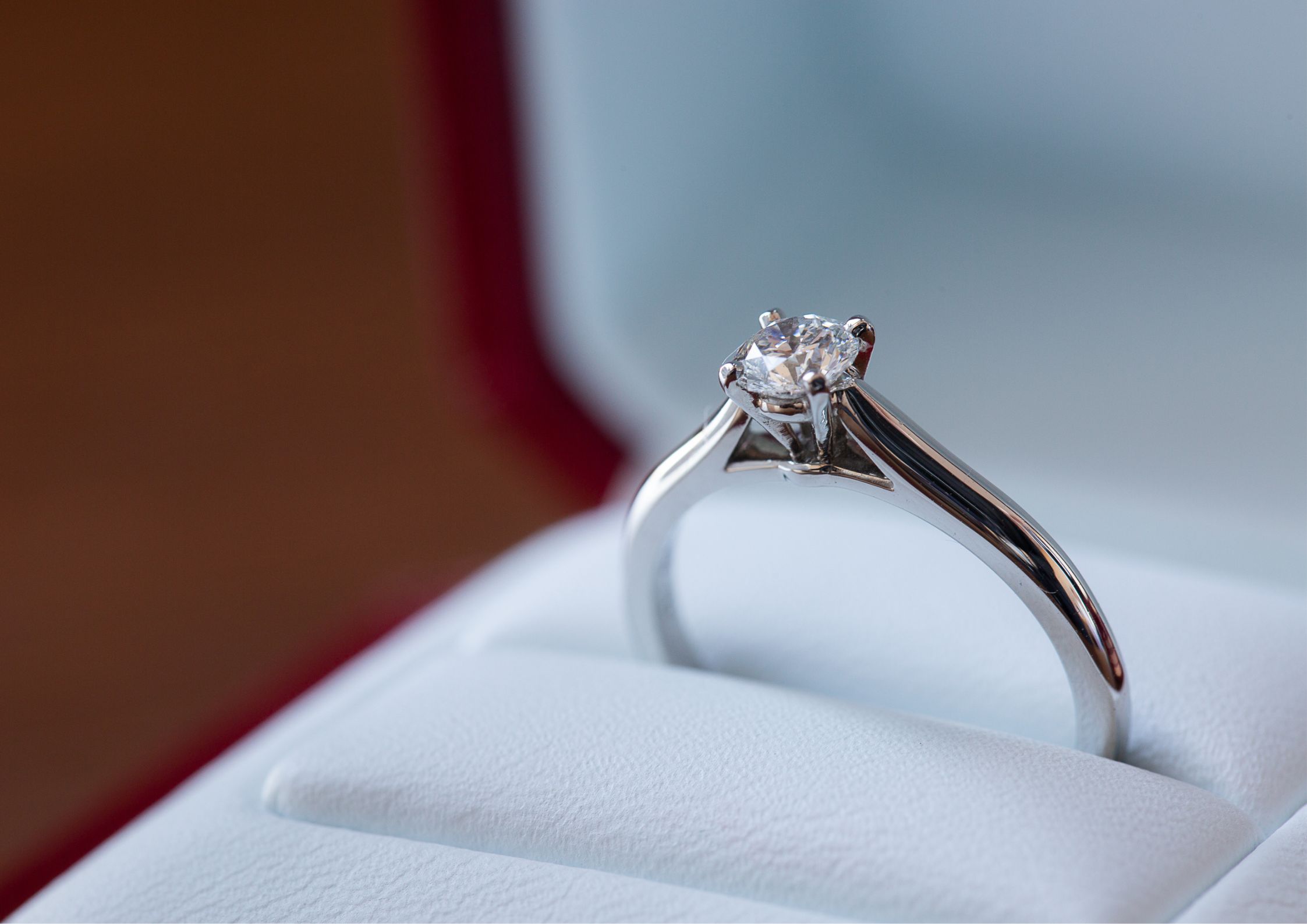 How do I reset my diamond after divorce?
It's not unusual to feel a sense of loss after a divorce. After all, you've invested a lot of time and energy into your marriage, and it can be tough to let go. However, there's one thing that you can do to put the past behind you and move on: reset your diamond.
A diamond reset is a simple process that involves removing the diamond from your old wedding ring and creating an entirely new jewelry design. This allows you to start fresh, without any reminders of your previous relationship every time you look at your old engagement ring.
You could reset your diamond into a new piece of jewelry for yourself. You can also redesign it and create your own family heirloom for a family member or your own children.
Whatever you decide to do, remember that there is no wrong answer. The most important thing is that you do what feels right for you. And if you need help deciding, our advisors are always here to lend a hand.
If you're looking for a way to symbolically move on from your old marriage, using your diamond in a newly redesigned piece is a great option. Plus, it's a lot more affordable than buying a new diamond ring!
What is a divorce ring?
A divorce ring is a piece of jewelry that symbolizes the end of a marriage. It can be worn on the finger of the hand that once held a wedding ring, or it can be placed on a necklace or bracelet.
Divorce rings are often made of gold or silver and are inscribed with words like "Finally Free" or "Single and Ready to Mingle." For some people, divorce rings are a way to celebrate their newfound freedom and create new memories. Regardless of how you feel about divorce, there's no denying that divorce rings make a bold statement.
If you're considering getting one, be sure to choose a design that represents your unique journey.
What finger do you wear your divorce ring on?
There's no right answer to the question of which finger you should wear your divorce ring on.
Some people wear it on their left ring finger as a reminder that they are no longer married. Others opt for the right ring finger to symbolize moving from their past.
Ultimately, it's up to you where you wear your divorce ring. If you're unsure which finger is right for you, why not try out a few different options and see what feels most comfortable?
Ideas for redesigning your engagement ring after divorce
Giving your old engagement ring a new design after a breakup can be a way to reclaim your power, inspire you, and feel good about yourself again by designing something that represents your new chapter in life.
Here are a few ideas to get you started: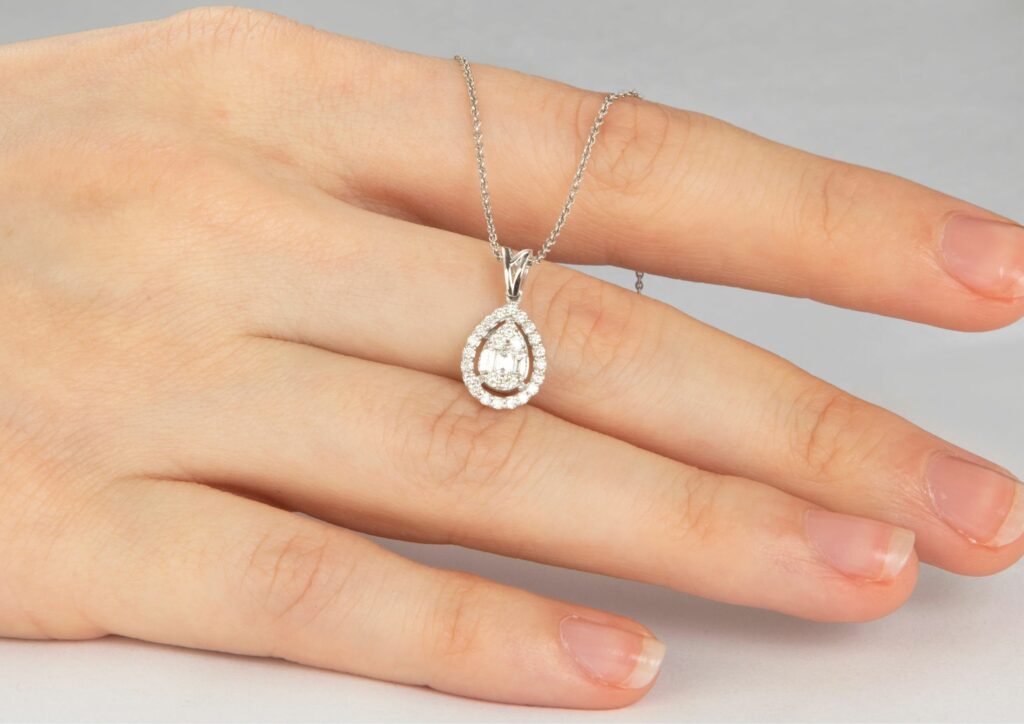 Turn Your Diamond Ring Into a Minimalist Necklace
Redesigning your ring into a minimalist necklace is a way to keep the memories of your marriage alive without having to wear a constant reminder of the end of your relationship. Plus, it's a great way to show off your sense of style.
If you're unsure where to start, schedule a FREE one-on-one consultation with one of our advisors to start designing a one-of-a-kind piece that you'll love to wear.
Transform Your Engagement Ring Into a Right-Hand Ring
Wearing your old engagement ring on your right hand is a way of reclaiming it as your own. It reminds you that you're strong and independent and don't need a significant other to define your worth.
You can give a ring a new design, wear the gold or silver band without the stone, and use the stone for a different piece of jewelry.
You can also create a new ring using the same diamond and add new features like side gemstones or your birthstone.
Create a gorgeous bracelet using the old diamond
Bracelets are timeless pieces of jewelry that can be worn daily. They are a more subtle way to wear your diamond than an engagement ring.
Repurposing your diamond into a bracelet is a great way to keep the memory of your past relationship alive without having to constantly look at the ring itself.
And because bracelet diamonds don't need to be as large as those in an engagement ring, you may end up saving money.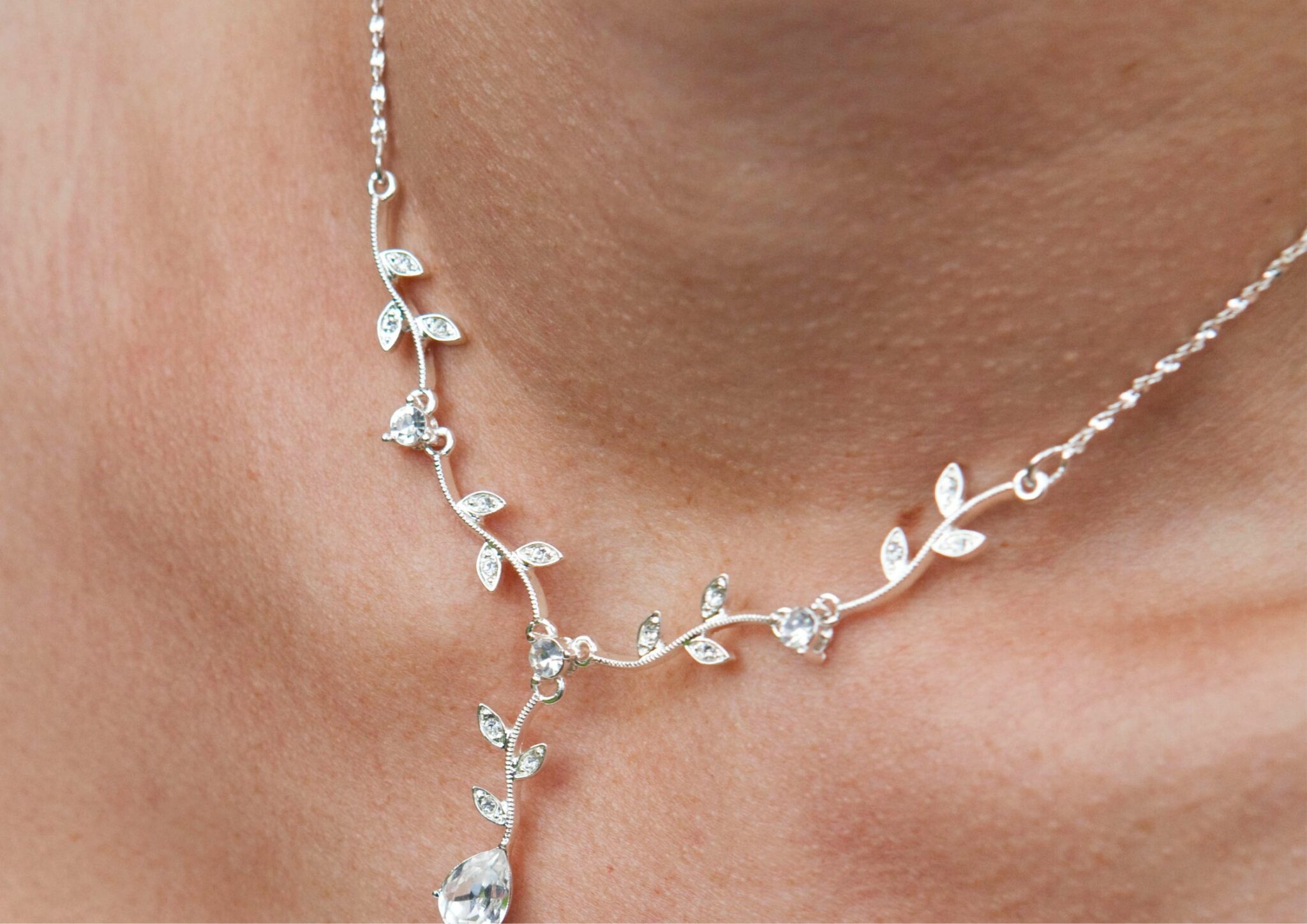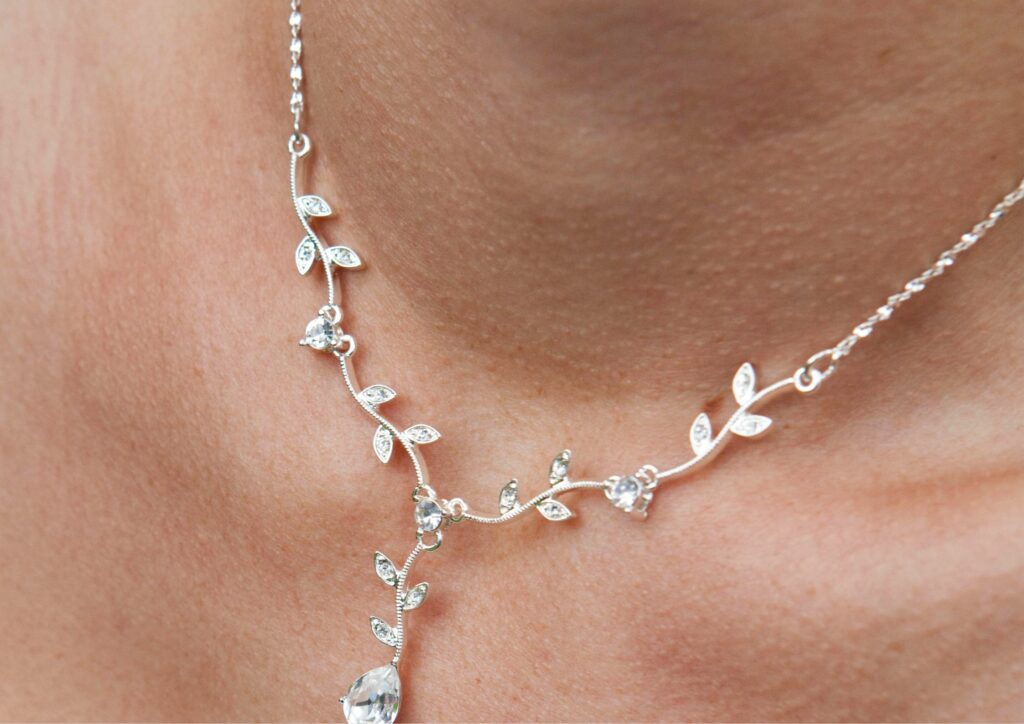 Turn a multi-diamond ring into an elegant diamond necklace.
If your old engagement ring has multiple little diamonds, a diamond necklace can be the perfect way to redesign it.
Here are a few things to remember when creating a diamond necklace from an old ring.
First, consider the style of the necklace. A simple strand of diamonds might be perfect for everyday wear, or you could opt for something more dramatic for special occasions.
Next, think about the setting of the diamonds. You can get inspiration on Pinterest to get original ideas that match your style and personality. Based on your lifestyle and the design you settle on, you'll want to talk to your advisor/jeweler about the setting styles that will be best for you and that will also be consistent with your design concept.
Finally, choose a length that flatters your neckline. With these factors in mind, you can create a gorgeous diamond necklace uniquely yours.
An Elegant Pendant From an old Engagement Ring
A diamond pendant is a timeless piece of jewelry that can be worn for any occasion. It's also a great way to keep the old diamond from your previous relationship and turn it into something new.
Working with a skilled jeweler, you can design a pendant that perfectly suits your style. And since it will be custom-made, you can be sure that no one else will have anything like it.
Create a Brand New Pair of Diamond Earrings
Artfully repurposing a breakup's narrative can be remarkably empowering. And what could be more permanent than diamonds? If you have an old engagement ring with three stones, you can create a brand new pair of diamond earrings and use the third stone for a necklace.
Suppose your old wedding jewelry had only one diamond stone. In that case, you could get a second stone to add to the original to create a unique and beautiful piece.
Using your appraisal/grading report with an online vendor will help them to find an appropriate match in size and quality."
Turn your ring into your New Engagement Ring.
While the end of a marriage can be a difficult and emotional time, it can also be an opportunity for growth and change. One way to symbolize outgrowing this stage is to redesign your old engagement ring into a new one once you feel ready to start a new chapter in your life.
Working with a jeweler to redesign the setting or add a new center diamond can be a powerful way to create a ring that reflects who you are now.
And because it's something you'll wear every day, it will constantly remind you of your strength and resilience.
So if you're looking for a way to mark this new chapter in your life, redesigning your engagement ring is a beautiful way to do it.
What to do if you don't want to keep your old Engagement Rings after divorcing?
If you do not want to keep your engagement ring after divorce, there are a few things you can do.
Donate the ring to your favorite charity
Many organizations accept engagement rings and can use the proceeds to help people in need. You can help make a difference in someone's life by donating your ring.
If you're unsure where to donate your ring, plenty of resources are available online. Just do some research and find an organization that resonates with you.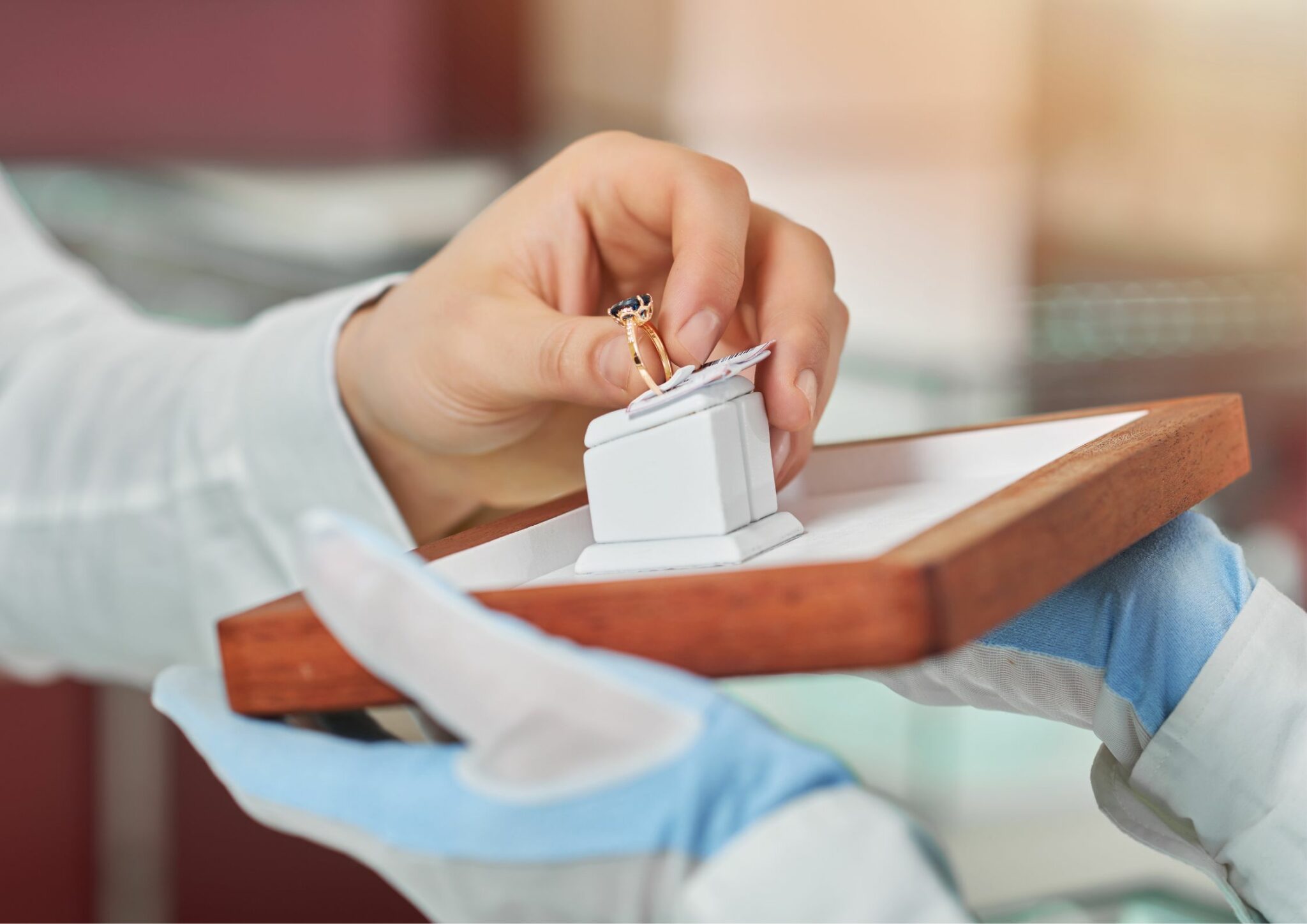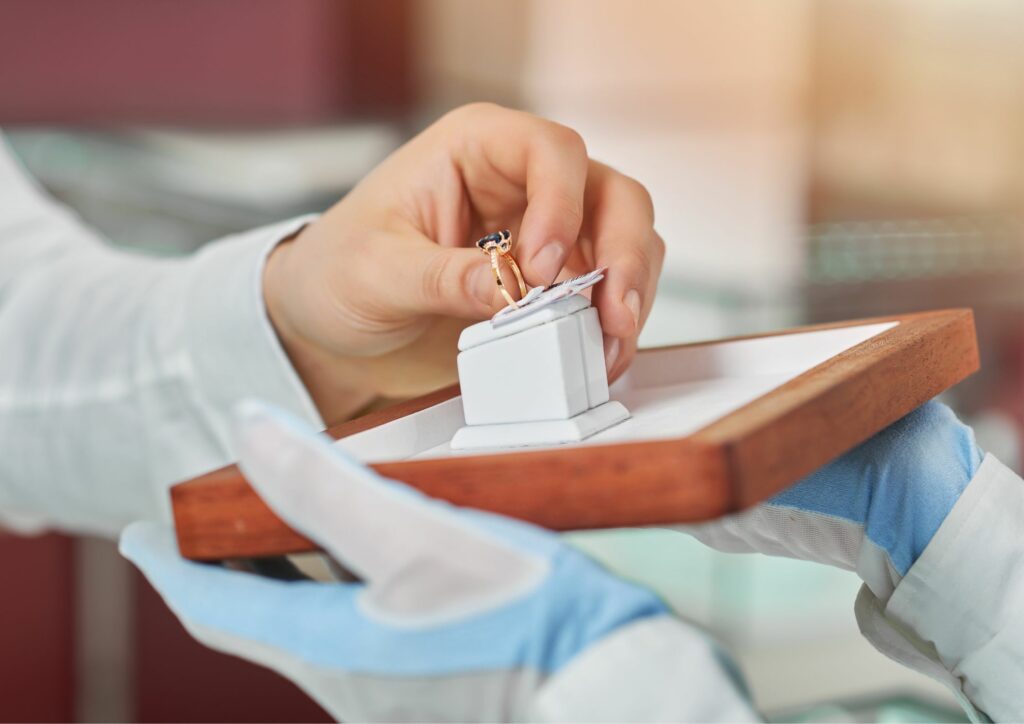 Redesign a new piece of jewelry and give it away as a gift
A jeweler can help you transform the ring into a necklace, bracelet, or pair of earrings. If you don't feel comfortable keeping the jewelry, you could give it away as a gift to someone who will appreciate it. Whatever you decide to do with your engagement ring, remember there is no right or wrong answer. Do whatever feels best for you.
Sell it
If you don't want to keep them for sentimental reasons, you may want to sell them and use the cash to get something for yourself. You may also want to appraise your ring before selling them, so you know how much it's worth. Once you've sold your engagement ring, you can use the money to treat yourself to something special.
This can be anything from a new piece of jewelry to a relaxing spa day. Whatever you choose, make sure it's something that makes you happy.
Trade towards the purchase of something new
Using the resources for trade allowances towards the purchase of something new may be the best way to get the most value in return.
Often companies will allow more value in trade than they will to purchase outright and pay cash. Talk to your local jeweler or online advisor providing them with appraisals, grading reports, and any other info that can help them with evaluation.
Here is an industry insider tip: Before asking about trade allowance, select a piece of merchandise from their inventory, online or in store, and ask what they would allow in trade.
Next, select something of higher value and see what happens to the trade allowance. With most companies, the more you spend, the more they are able to allow in trade.
Is there any symbolic significance in keeping or selling old wedding rings?
For many people who have gone through a divorce, the engagement ring can be a painful reminder of what didn't work out. While some people choose to keep their rings as a symbol of hope for future love, others sell them to move on.
There is no right or wrong answer regarding what to do with an engagement ring after a divorce. It is entirely up to you.
Conclusion
Redesigning your engagement ring after a divorce can be a beautiful way to symbolize moving on and starting anew.
It is also a practical way to get more use out of a piece of jewelry that might otherwise sit in the bottom of a drawer. If you decide to redesign your ring, many options are available.
The most important thing is finding happiness and moving on with your life. Whether you keep, redesign, or sell it, the choice is entirely up to you. '
If you're looking to redesign a new piece, we are here to help you get the exact style of jewelry you are looking for. Contact us and avoid pushy jewelry stores and get you the perfect piece you've been dreaming about!