We all know how frustrating losing a gemstone from our favorite ring, pair of earrings, or necklace could be. It might have sentimental value or be worth a lot of money – often both!

Perhaps you have a collection of loose gemstones or family heirloom gems that you're looking to put in new settings or redesign. Or, maybe you are ready to propose to the love of your life and want a new center stone or a side stone replaced in your great grandma's vintage ring.

Don't let your valued bling sit unused at the bottom of your jewelry box! Are you ready to replace a missing stone? Follow these steps, and let us help you with the rest.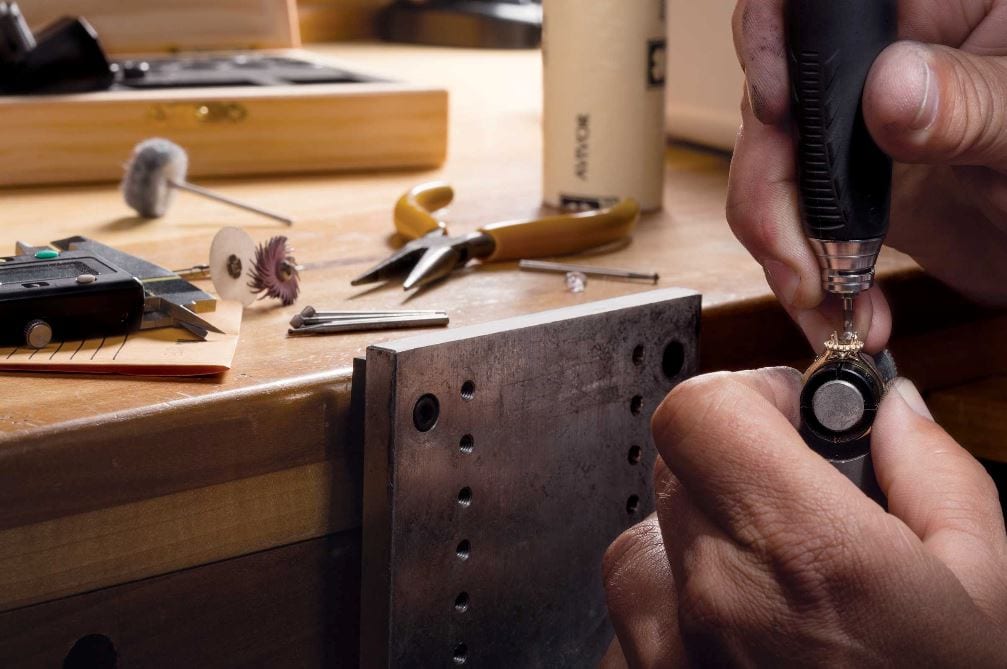 Finding the perfect replacement gemstone
Our Bling Advisor professional advisory team has over 100 years of experience setting diamonds and gemstones, and we know how to get the jewelry repair job done right. We work with many companies and vendors including those who specialize in specialty cut color gems and specialty cut diamonds, such as grooved invisible set diamonds and mosaic cuts like pizza and pie cuts. We work with many companies that will do the specialty cutting and work associated with these services. We offer sourcing solutions for the replacement services that will have your piece looking good as new in no time! We can supply gemstones and diamonds, or you can use your own stones in a setting.

Types of Stones we replace
We replace all types of stones in any jewelry or ring setting.
Some of the stones that we can replace in your jewelry
We can source a wide variety of stones to fit your jewelry gemstone replacement needs best.
Whether it's a diamond or an emerald, we have a team of experts on staff to find the perfect stone for your valued jewelry.
How long does it take on average to replace a stone on my jewelry?
Many companies focus on quick replacement while others have a standard turnaround time of 4-8 weeks on everything. We find the most important factor is quality, well matched replacement stones. Most stones can be replaced in 1-2 weeks. Color gems that require matching such as emerald, sapphire, ruby and other gems are sent to vendors to match the size, color and quality first and then the work is done. Replacements involving matching generally take 3-4 weeks to ensure the best match.
Will my ring look as before after replacing a stone?
The replacement of any gem should not affect the look and design of the ring. This is true even if prongs or settings have to be replaced. If the look of your jewelry will be altered, we will inform you of your options and keep you driving the decision bus.
Can I lose the stone again after replacing it?
It depends on how you take care of your jewelry. The main reasons why jewelry stones are lost is accidental damage due to everyday wear and intense shocks.