Hi, Kathleen here! Over 35 years ago my husband began an apprenticeship in the jewelry industry and the field also appealed to me. He loved to create beautiful pieces with his hands. He completed courses on diamonds and colored gemstones through GIA and soon became a respected expert in the field. Soon we started our own business together in the B2B realm and our daughter Amber (the co-founder of Bling Advisor) began working in our family business. As I spent so much time in the industry, I realized that my eye for quality was perfect for custom design. I love selecting gemstones and diamonds with the team that we know the client will love and looking over renders and resin models for potential design issues. I loved the artistic element of jewelry making and seeing how happy our clients were when they received their final piece.

Over time, our B2B acquired major name brand clients that we did custom work and laser repair and restoration work for. Our B2B has even been featured several times in Stuller magazine referring to us as the "jeweler's jeweler" because of our seasoned, expert jeweler's ability to perform custom work and repair work that many other jewelers weren't able to do.

After more than three decades of working in the fine jewelry industry and repairing thousands of botched jewelry repairs, we've seen the high markups that many jewelry stores pass on to their customers and many times on pieces that are not well made as corners were cut to make a profit. These high markups come from things like the overhead associated with brick and mortar stores and shareholder profits. Our online platform can take a $6,000-7,500 retail custom design project and accomplish it for $3,500-4,500. So, my daughter and I wanted to create Bling Advisor, an online-only company. Being an online-only company would allow us to have overhead below industry book costs and we could pass those savings onto our clients. This would mean that you would have more budget to invest in your piece of jewelry (such as a bigger center stone). Over the years we have accumulated a large number of resources and industry contacts including expert custom jewelers, casting companies, goldsmiths, gemstone dealers, and more that allow us to have custom jewelry work done for the best price. As an online-only company, we have created commissioned custom pieces for clients all over the US and Canada by working with them virtually! So, wherever you are, we're here to help!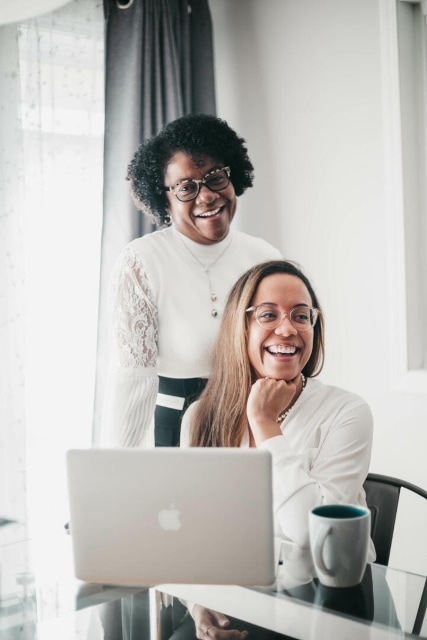 Stuller Magazine Article Features of Some of the Top Advisors and Jewelers the Bling Advisor platform uses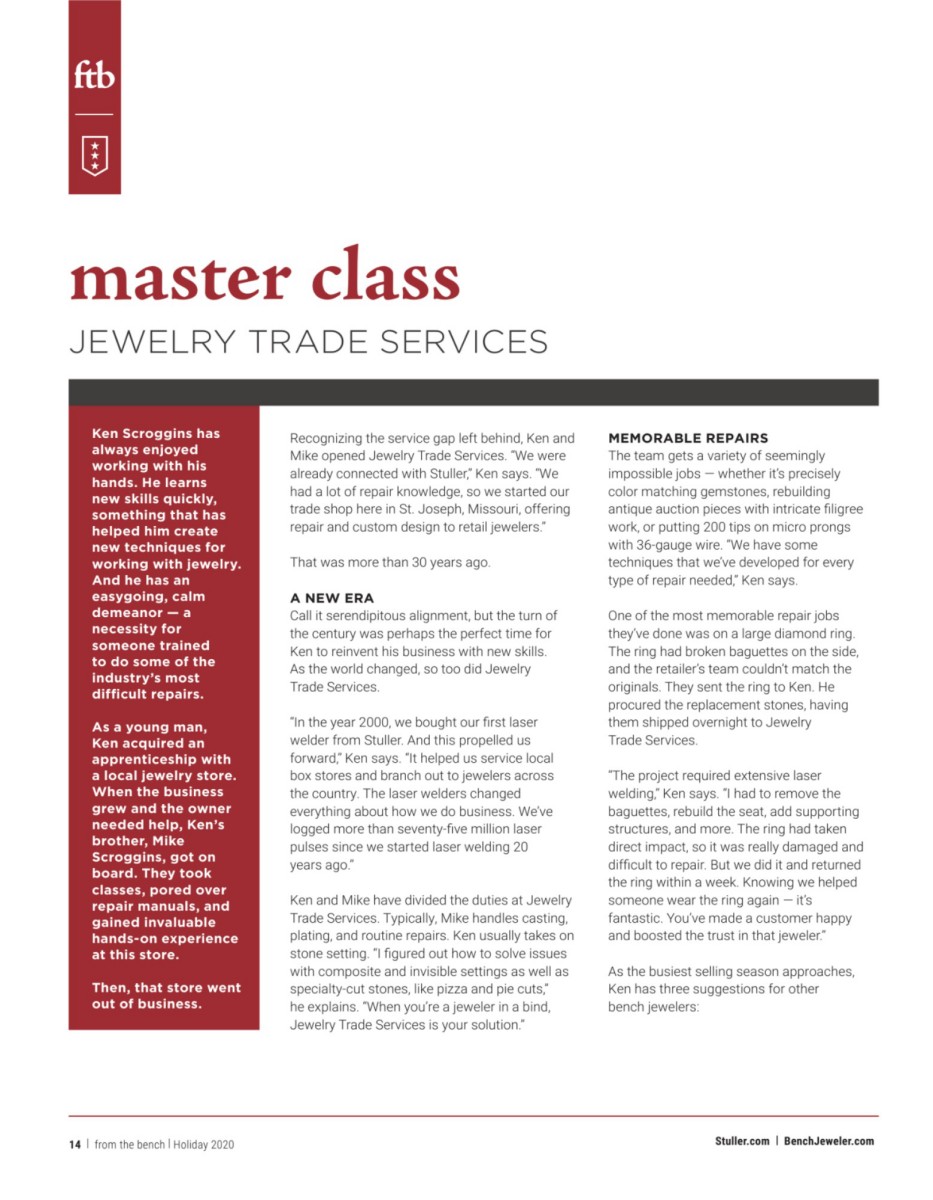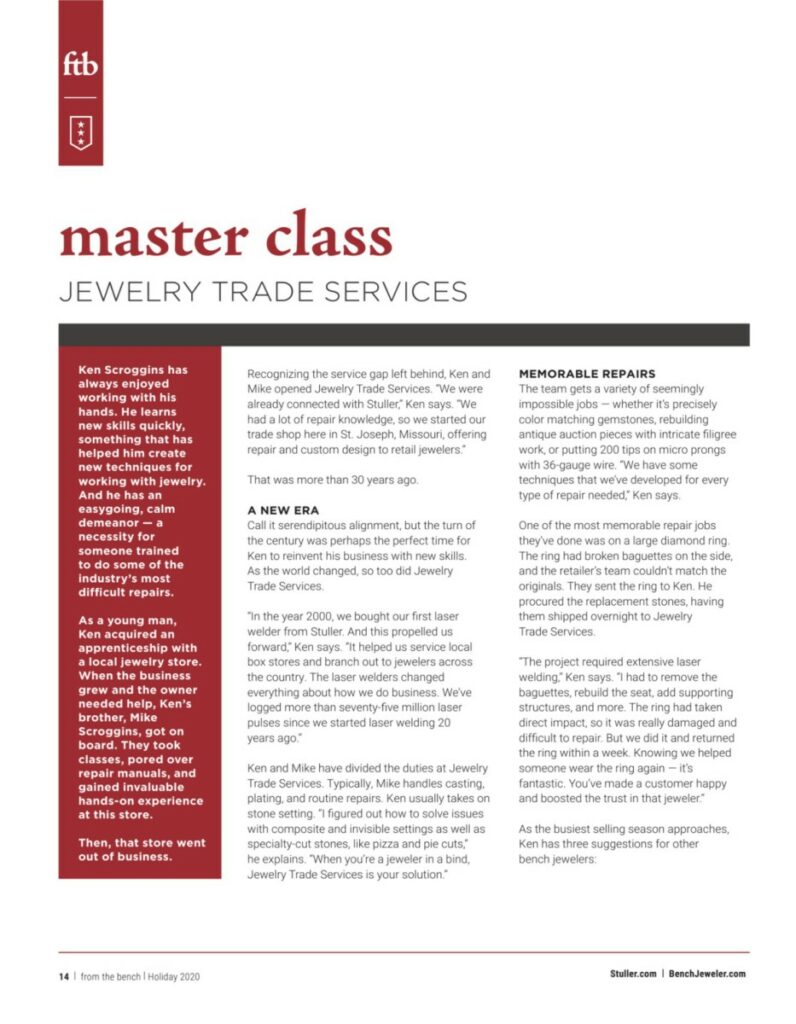 Custom engagement rings and custom jewelry for couples, jewelry lovers, and collectors who value luxury and heirloom quality possessions.
• Do you value working with someone who has helped thousands of other customers create custom jewelry?
• Are you ready to finally get the personalized engagement ring of your dreams that tells your story?
• Do you value preserving family heritage and passing possessions on to the next generation?
• Are you a busy entrepreneur or professional that feels you don't have time to go from store to store talking to pushy salespeople to choose a custom jeweler?
• Do you value luxury design that is uniquely you over a little blue box?
If you answered yes to any or all of these questions, our seasoned experts can help you create custom solutions for your projects that are simple or complex. And we make the entire process stress and anxiety-free! We design custom jewelry that is unique and ethically sourced. We are dedicated to going above and beyond for our clients because you deserve it.
Why Bling Advisor? Why are we the jewelers for you?
We know you have many choices when it comes to your engagement rings, your custom jeweler and one of a kind jewelry for those one of a kind occasions.
The Bling Team
The Bling Team is here to guide you through your custom jewelry project. We're here for you from the time you send us your idea until your final creation is delivered!

Worried that designing jewelry will be difficult because you don't have jewelry design experience?

Our team walks you through the custom process step-by-step until the design is just right! The Bling Team has helped thousands of customers create jewelry with a personal touch. Our knowledge of the industry helps to find you custom solutions on projects that are simple or complex.

The best part? Our easy-to-use platform can save you thousands of dollars from book pricing!
The team regularly updates our customers on their projects, so you will never have to wonder if your project is on track! We can work with challenging timelines, such as an upcoming anniversary or engagement.

Bling Advisor offers 3D renderings and even video animation of a jewelry project so that you will know exactly what you are getting. The team's jewelry expertise also helps us give you the best advice on the structural integrity of a design so that with good care, your piece can turn into a family heirloom passed down to the next generation.

Our platform gives you access to the best of the best in the jewelry industry to create a high-quality, custom piece. The Bling Team always goes above and beyond to make our customers happy!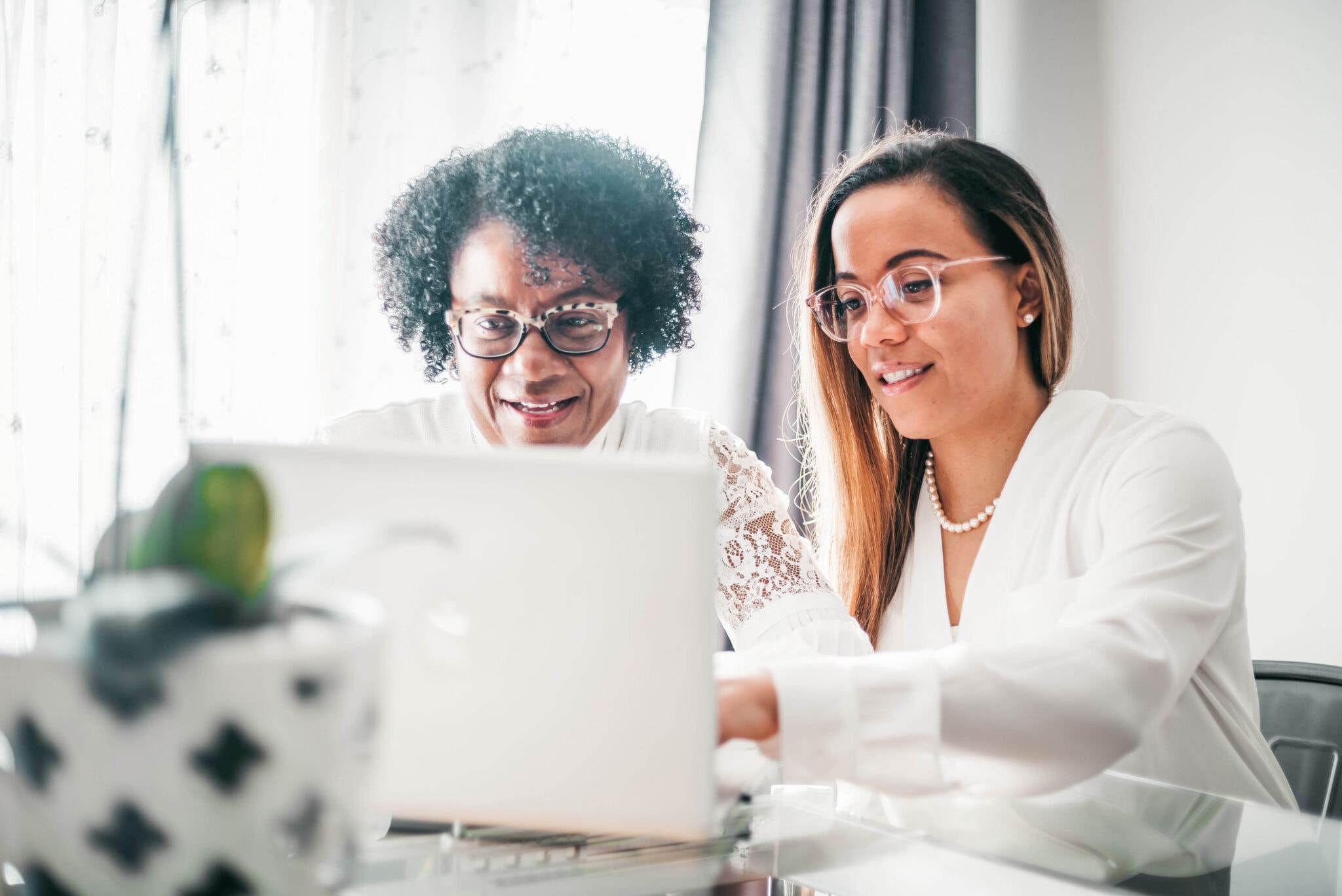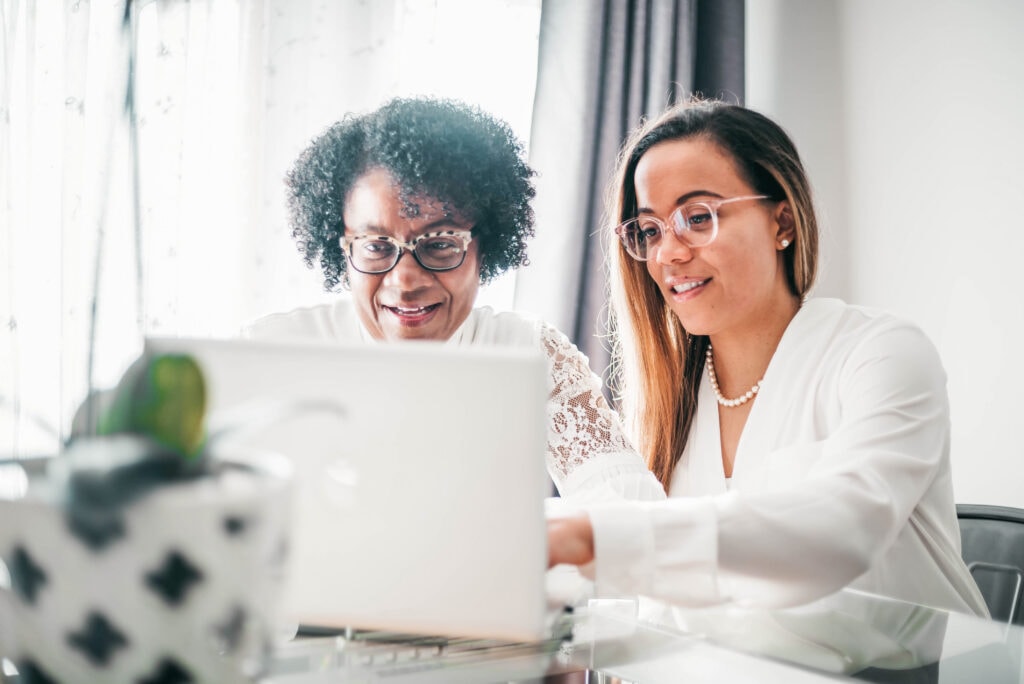 The Founders of Bling Advisor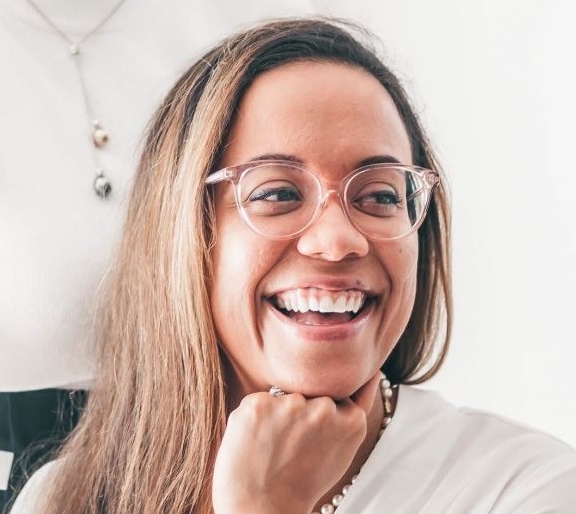 Meet Amber
Hey! I'm Amber, one of your Bling Advisors. I have an eye for creativity and love to be active taking walks, hikes, and just enjoying sunny weather. I'm from the KC area, and you can often find me hosting a dinner party to enjoy quality time with family and friends. I'm a big tea drinker, and I enjoy a good cocktail.

I was introduced to the jewelry trade as a teenager, and I was later inspired to start Bling Advisor with my mom as a way to share our creativity with others.

One thing that I love about this company is the feeling I get when a client expresses their gratitude for helping them to create something so personal and beautiful at a price that is accessible to anyone. I can't wait to help you on your project!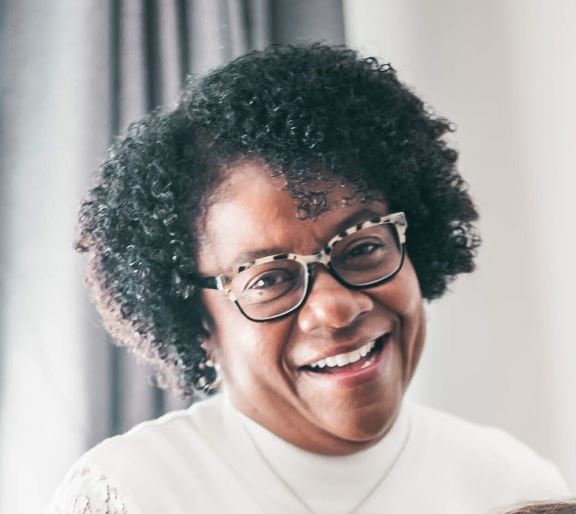 Meet Kathleen
Hello, Kathleen here—the other half of Bling Advisor! I love being outdoors, whether it's walking, biking, hiking, or relaxing by the water. I enjoy trying new types of food and love fine dining.

I spend time volunteering in the community. Originally from Kansas, I moved to Missouri when I got married.

My husband began an apprenticeship in the jewelry industry, and the field appealed to me. I learned that my eye for quality was perfect for work in custom jewelry design.

The artistic aspect of jewelry drew me in, and I soon learned the ins and outs of the industry – meaning, I can find the right solutions for your custom jewelry project.
Where Some Of Our Clients Are From In The US And Canada
Our Mission
We are an online, true custom fine jewelry brand that has acquired a large number of industry resources and relationships with seasoned, expert jewelers. Our mission is to use these numerous industry resources and seasoned experts to make the custom jewelry process easy and anxiety-free for our clients and to create heirloom-quality pieces without the high markups you'll commonly find in the jewelry industry.
---
Our Guarantee
We work very closely with each customer to ensure we are designing exactly what you want. We guarantee that you will love your custom jewelry! If you are not completely satisfied with your design, notify us and we will modify, redesign, or restart your project.