Custom Jewelry Inquiry
To start your custom jewelry project today, complete the form below by telling us what
you're looking for or what you'd like to create. Then, we will contact you for a consultation!
We Offer PayPal Credit as a Financing Option for Custom Jewelry

Why Choose Custom Jewelry
from Bling Advisor?
Our custom packages are an amazing way to save money on custom jewelry. At different price points, we offer added incentives! These incentives provide extra value, on top of the savings you receive by choosing Bling Advisor.
What's included with our custom packages?
Protect your Jewelry from Accidents and Damage
Purchase a JM Care Plan™ to protect your investment. The Care Plan includes:
See some of our Customer Reviews
---
Design Jewelry Online
Designing your own jewelry online is a great way to create your own pieces you will love forever, but it can be difficult without the right tools.
Whether you're looking for inspiration or want to design a new piece, we are here to help you get the exact style of custom jewelry you are looking for.
Let us help you avoid pushy jewelry stores and get you the perfect piece you've been dreaming about.
How to craft your custom jewelry design online
Designing jewelry online is a great way to create your own pieces, but it can be difficult without the right design tools. At Bling Advisor, not only do we have the right tools, but we have many years of experience.
How do I start making my Jewelry?
We make the process to customize your own jewelry simple:
Step 1: Tell us what you are looking for
In the first step, you will pick which type of customized jewelry you want to make; ring, necklace, pendant, bracelet, or anything else.

Step 2: Show us inspiration photos or the exact piece you want
Here, you will upload any images or sketches you have or wish to use as inspiration for the jewelry.

Step 3: Give us the Details
Here, you will add any notes or descriptions you wish to give us. This can be anything from the type of metals you want to use, the size of the jewelry (ring size, length of chain, etc.), what type and size of stones you want to use, or anything else that you find necessary information for your new family heirloom!

Step 4: Connect with us
Let us know the best ways to contact you. Within 24 hours of us getting your information, our representatives will contact you to schedule a consultation to go over the details and answer any questions you may have!

Step 5: CAD renders and Resin models
We will send you renders or images of your custom piece for you to approve and make any adjustments that you desire. Then, we will mail you a resin model of the piece so you can see and feel the piece in person and make sure everything is to your liking. Once you approve we will get started casting and creating the final piece!

Step 6: Enjoy your custom jewelry
Once you've given us all the necessary information, your custom jewelry will be created and shipped right to your door via insured mail!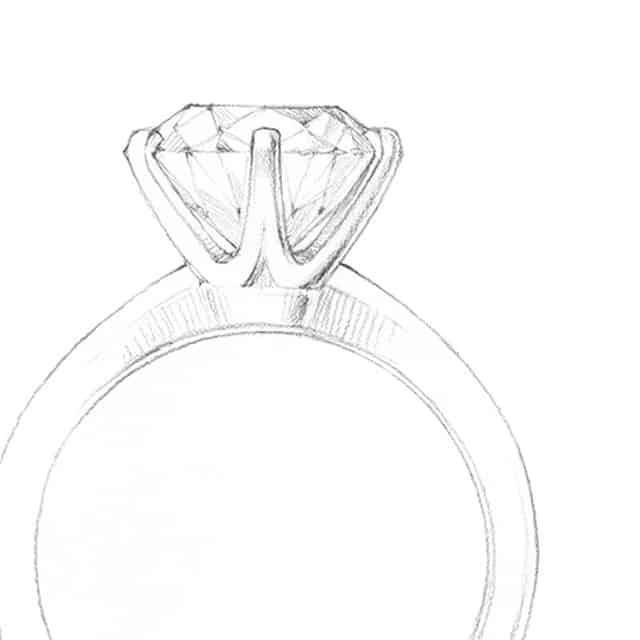 Create New Jewelry
We can assist you in converting your creative ideas into your jewelry piece. Our designers can handle logistics, feasibility, and durability with you while keeping costs as low as possible. This is a fascinating and gratifying process for our clients, resulting in a one-of-a-kind jewelry creation of your design.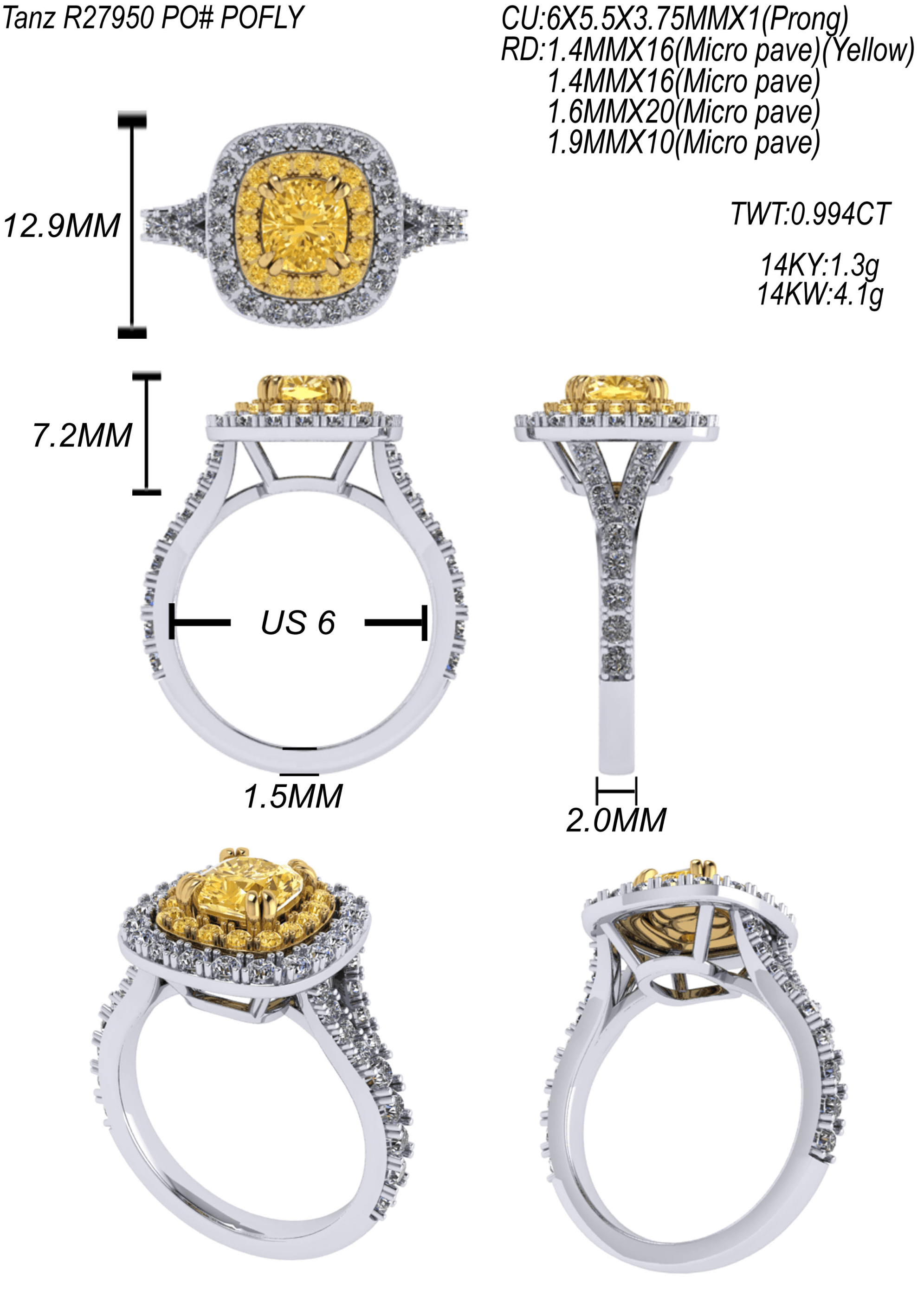 Modify Existing JEWELRY
Our Jewelry designers can recreate any piece of jewelry from family heirlooms with sentimental value to a piece of jewelry that you may have seen from a distance and never been able to find anywhere. Just show us a picture or draw us a sketch, and we can help shape your inspired ideas with high expertise! Many of our clients get inspiration from Pinterest.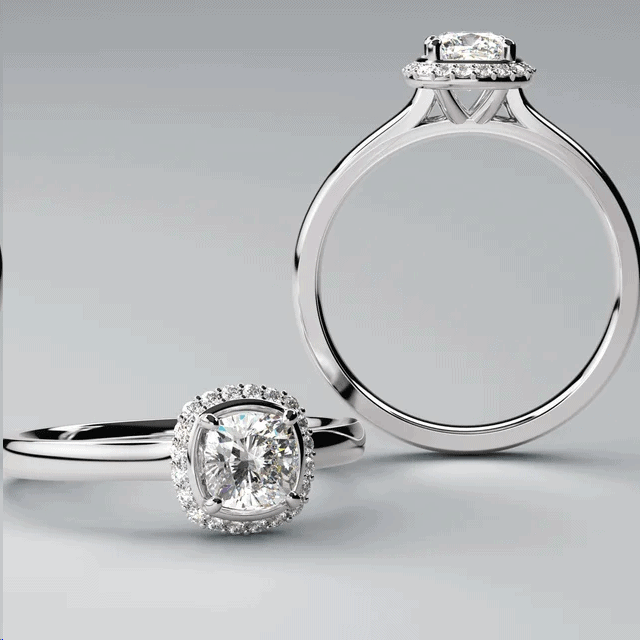 DUPLICATE ANY JEWELRY
We can assist you in duplicating any jewelry style you may have seen. For example, you may have lost a sentimental engagement ring that you want to replicate. Sometimes replicating a piece of jewelry is exactly what you need, and we can help!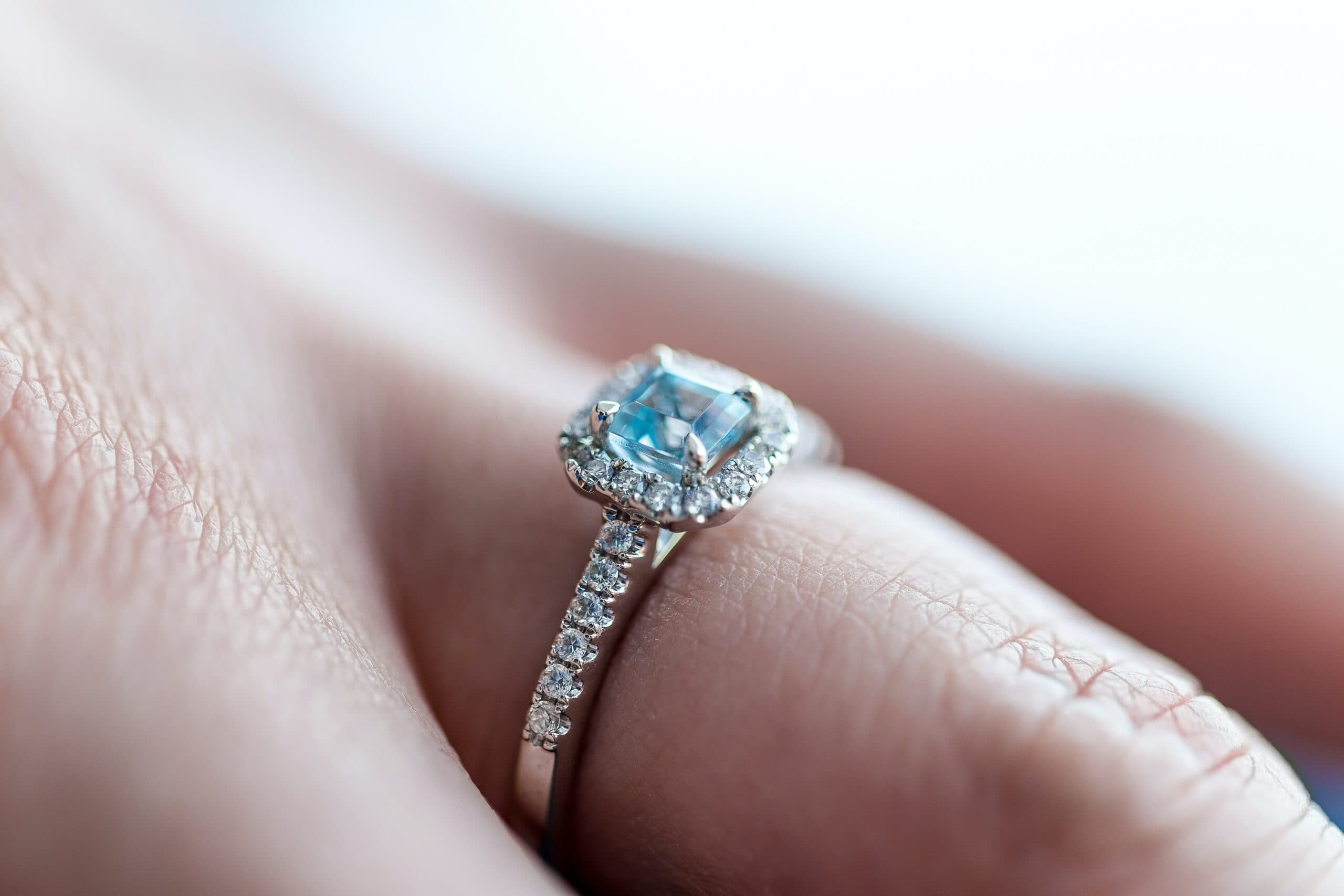 OUR CUSTOM FINE JEWELRY GUARANTEE
We work very closely with each customer to ensure we are designing exactly what you want. We guarantee that you will love your custom jewelry! If you are not completely satisfied with your design, notify us within 30 days of completion and we will modify, redesign, or start your project over one time. We will redesign or remake the project for free as long as the recipient is included in the entire design process.
What Fine Jewelry can you make?
We can make any type of jewelry you can think of! Whether it's a wedding ring, anniversary gift for your partner, a necklace that will remind you of the trip to Paris you always wanted, or earrings that will make you feel like a celebrity, we can create it. Many clients have loved doing a family heirloom redesign, taking inherited or vintage gemstones, and recreating a new piece of jewelry.
Do you want a ring that truly represents your love for each other? Then custom rings are the perfect solution.
Custom Rings come in all different types of metals and shapes, which can include any number of gemstones.
Is your partner the one?
Show them how much you care with a custom engagement ring. One of our specialties is creating that perfect custom engagement ring that will have her saying "YES" more times than you can count!
Want to give your partner something extra special? Then why not try a custom jewelry set!
Do you want a ring that truly represents your love for each other? Then custom rings are the perfect solution.
Whether you want flashy diamond pendants or looking for something more subdued, custom pendants can be the perfect gift.
Whether it's a custom necklace with your birthstone or you want to celebrate the start of something new, Custom Necklaces are the perfect gift.
---
What Gemstones can be used?
We can use any gemstones in your design! Some of our most popular gems are:

Diamonds are a girl's best friend and the most popular gemstone. Using diamonds in your custom jewelry design can have a high impact and give you all the sparkle you're looking for.

Whether you want something a little more understated or bold, Topaz is the gem for you! Topaz comes in many different colors and can be used in custom jewelry designs.
Sapphire is the perfect gemstone for those who want to sparkle and create a piece they can wear every day.
---
What precious metal can be used?
While we can work with any type of metals, there are some main types that we recommend:

White Gold is a popular metal that is very affordable and can be used in almost any custom jewelry design.
Rose Gold is a popular metal that can add a little bit of the color pink to your jewelry design.
Ruby is the perfect gemstone for those who love to wear the color red in their custom jewelry design.
Sterling Silver is a popular metal that can add affordable elegance to your custom jewelry design.
---
How much does it cost to design a piece of your own jewelry?
The cost of designing a piece of jewelry is dependent on the amount of time that goes into creating your design, the types of stones and metals involved, among many other factors. Most custom jewelry designs can range anywhere from $400 and up.
The best way to find out the cost of your custom jewelry design is to contact us for a quote.
What design tools do we use?
We use many tools to help you design your custom jewelry. Our primary tool is CAD software, which allows us to create a three-dimensional model of your design.
Where can I get design ideas?
There are many places you can get design inspiration. One of our favorite sites to find new and creative custom jewelry designs is Pinterest; however, you can find ideas from anywhere and anything around you!
How long will my custom jewelry piece take?
Depending on your customization options, most custom jewelry companies will deliver your piece in anywhere from three to twelve weeks. We usually deliver in four weeks.
We will keep you informed on the progress throughout the entire process.