Buying an Engagement Ring Online vs in Store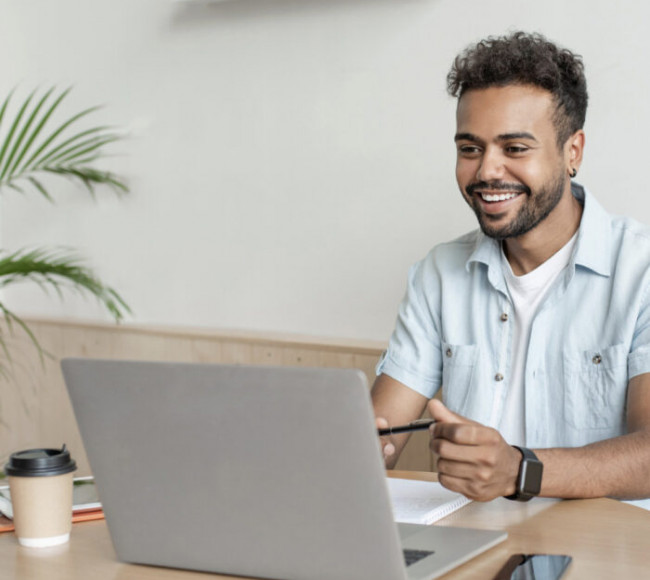 What are the differences between buying an engagement ring online vs in-store?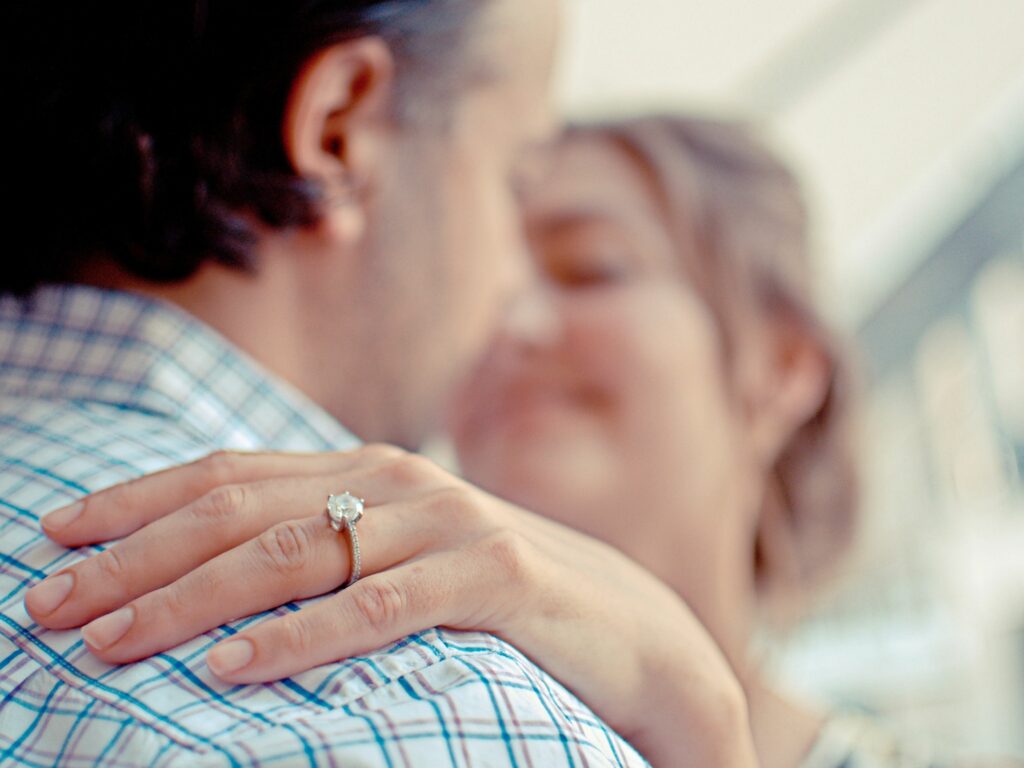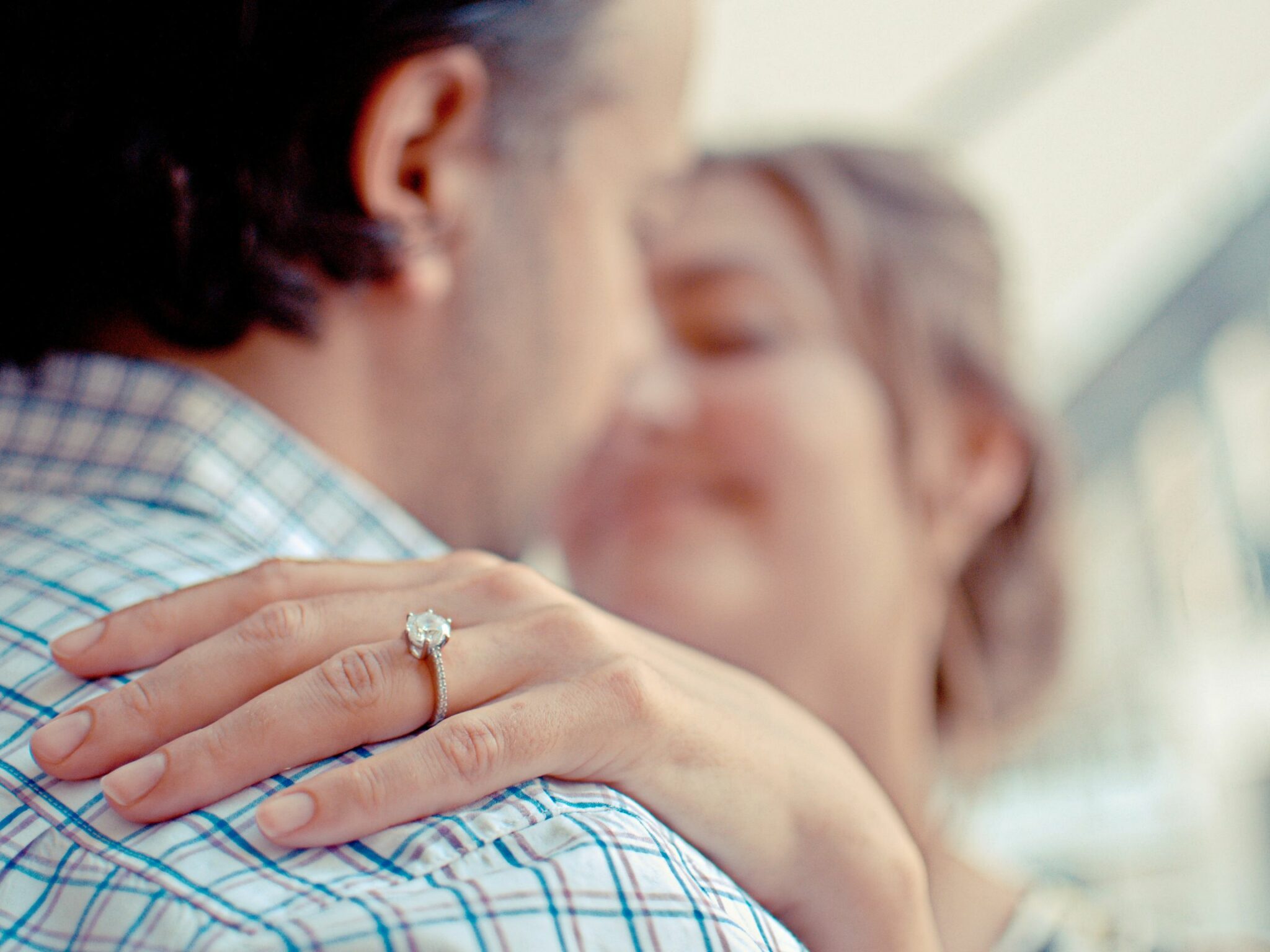 Buying an Engagement Ring Online
It's becoming increasingly common buying an engagement ring online instead of in-store. When buying an engagement ring online, something that will hold priceless sentimental value, some questions might come up. For example, some customers wonder if they can trust online jewelers.
It might seem easier to visit a store and see the ring you are getting before making such an important purchase. You could also wonder about the quality of the ring, the customer service you will receive buying online, and what the price difference might be. You're likely hoping to find the best value within your budget at this point, and shopping online can help you find that!
What some of our clients have said…
"We had seen several styles of rings at brick and mortar stores that we really liked and had taken pictures of them. It was at this time we had contacted Bling Advisor to see if they could build us a ring. Boy was I glad that we did that!! The communication was top notch and the entire process was fun and exciting. They even took extra time to explain the tiniest of details in the ring, and why you may want or not want to do something in the design.

Oh, and on top of all that, THE RING CAME IN UNDER BUDGET!! I only say that to let you know that we had a price set and due to the specific design of this ring it was determined by Bling Advisor that it would be best for the ring to go down in size slightly on a diamond.

They informed me of this and adjusted the price accordingly. This told me everything that I needed to know about the integrity of who I was working with. This was something that I never would have noticed or known had they not said anything. They are awesome and I would recommend them to ANYONE!!"

-Custom Engagement Ring Client
"They were polite, considerate and asked what my budget was but I didn't necessarily have a budget. They gave me some options and a short time later presented me with a computer rendition (3D mockup) of what might be the best fit. I reviewed the cad images and several center stones ranging in various sizes and quality. I selected the diamond center stone, approved the cad mockup and a resin model was made to help me visualize the final look. In three weeks the project was completed in the time frame I had in mind."

-Custom Engagement Ring Client
Buying an Engagement Ring Online vs. Store
The process of buying an engagement ring online vs. store is quite different. At a jewelry showroom, you can see firsthand the selection of engagement rings that are offered. You can see and feel the ring before making your purchase.
On the other hand, online retailers can save you from the jewelry store markups that are common in the industry. Online jewelers don't have the same operating costs as a showroom jeweler. Shopping online can also mean having more options and access to jewelry specialists to answer questions or design custom projects.
Working with an online jeweler like Bling Advisor can also save you time and money on custom projects. When you walk into a jewelry showroom, you typically will speak with a salesperson who will relay the details of your project to an offsite jeweler. We, along with some other online retailers, have jewelers accessible so that you can communicate and deal more directly with a jeweler on a custom design.
Buying an engagement ring online – Should I do it?
You are making such an important purchase online can raise some concerns, however. You might wonder about the quality of the piece you will receive or the ring's fit. We know how stressful this can be, so we have created a ring sizer to help you pick the right size for your soon-to-be fiance. You'll find the ring sizer here.
It is also important to understand the quality of the ring you will buy before making your purchase. Pay attention to the quality of the metal of the band, and the diamond's carat, cut, clarity, and color. Learn more about the 4 cs of diamonds here! If you decide that buying an engagement ring online is the way to go, keep these tips in mind as you look for an online retailer:
Best Place to Buy Online Engagement Rings
It's best buying an engagement ring online from a retailer that you can trust. Some vendors have been in business for many years and have the experience and expertise that you need when making such a large purchase, while new jewelers pop up all the time. It's important to make sure you work with a jeweler that fits your specific needs, like your budget, timeline and provides the quality you are looking for. What things should you look for in an online vendor?
How to be safe while Buying an Engagement Ring Online
Choose a retailer you can trust.
Trustworthy online retailers will make the process much better for you. Read reviews to make sure that the jeweler provides a good experience and can be trusted.
Read reviews.
Most websites have places where you can read what others have said about their experience with the online retailer. Check out our reviews here!
Make sure your engagement ring comes with a certificate.
Diamonds should always come GIA, AGS, or EGL-USA certified. Independent labs can provide certificates confirming the quality of the gem, but GIA, AGS, EGL-USA, and other well-known labs follow the most accurate diamond grading system.
Read the return policy.
Knowing a company's policies on returns and satisfaction guarantees is important. Does the retailer accept returns? How long do you have to return your ring? Does the ring come with a warranty or satisfaction guarantee? Is resizing covered, or provided at an additional cost? Here at Bling Advisor, we offer complimentary returns and free resizing within 30 days of your purchase from the Bling Shop. We even offer a satisfaction guarantee on custom jewelry projects. Read our policies here.
Know how your ring will be shipped.
One worry you might have when buying an engagement ring online is if it will be shipped securely. We ship all orders through priority overnight or two-day service through the USPS. Shipping is free, return shipping is free, and we include tracking. Shipments are fully insured and signatures are required on all orders over $1,000 so that you don't have to worry about your shipment being lost! In fact, we have not lost a single shipment! We also double box shipments to keep your engagement ring totally secure in transit.
Know the size.
Depending on the online retailer, you might be able to resize a ring if it doesn't fit right, but it is important to know the size ahead of time. (Download our free ring sizing tool here.) If you are not 100% sure of the size, size up so that the ring can be resized down if needed. It is much harder to size a ring up. When you shop with Bling Advisor, you can resize your ring for free within 30 days of making your purchase so you can feel confident about getting the right fit!
Take your time.
Finding the perfect ring might take some time, and that's okay! Shop around to make sure you are getting good value for your money. We suggest getting three custom work quotes to ensure you're getting the best price. Make sure one of your three quotes is from us to price compare. We provide free quotes. 
Speak with an expert.
If you still have questions, it might be time to contact a jewelry expert. You can schedule a free call with one of our advisors here! We offer personalized, one-on-one, virtual consultations to answer any questions you may have and to provide more guidance.
Bling Advisor's Guarantee
With over 100 years of combined experience, Bling Advisor has consistently provided superior customer service for our clients while helping them find engagement rings that are high quality and within budget. Because our jewelry is built to last, we also provide a lifetime warranty. If you are unhappy with your purchase, we offer a 100% refund policy within 30 days, with no restocking fees or return shipping. Again, we always ship our jewelry with insurance,; a signature is required for delivery. 
Shop for more engagement rings on the Bling Shop.
Custom Engagement Rings
We have helped our clients create beautiful custom engagement rings online. Our process makes it easy for you to create a custom engagement ring. Our customer service team supports you from the idea stage to the final creation. We accept any design inspiration—from screenshots of design elements on multiple rings to a sketch on a napkin! Our expert designers and jewelers help to create an engagement ring that is structurally sound with the best quality materials possible.
We also offer multiple options for metals and gemstones to help you stay within your budget. Our design process utilizes CAD and a resin model to give our customers confidence that their final piece is exactly what they've been looking for. Reach out to one of our experts today for assistance in selecting the best ring or stone for you. Once your custom engagement ring is complete, you will also have the option to add a care plan that covers both repairs AND regular jewelry maintenance. Read more about our care plan options on the blog.