What Are The Best Jewelry Gift for Mom?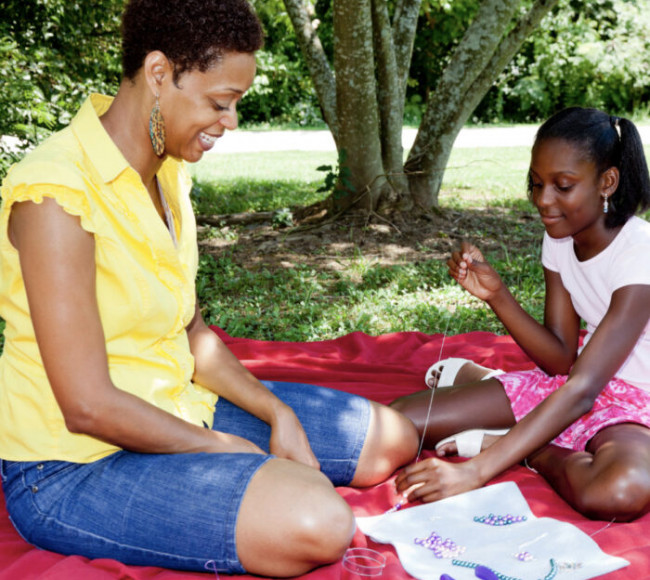 Are you looking for a jewelry gift for your mom that she will truly cherish? We can help! Your mom deserves the world, but how do you say that with a gift? Take a look at these gift ideas that your mom will actually love so you can show her just how much you care for her.
Jewelry Gift for Mom
Jewelry gifts are an incredibly thoughtful way to show your mom that she is special. One unique thing about jewelry gifts is that your mom will enjoy wearing them and she will be reminded of your love every time she wears it. Jewelry is also valuable, beautiful, and something that your mom can treasure forever, and even pass down as a family heirloom. Fine jewelry will keep its beauty over time and last a lifetime!
Take note of your mom's jewelry style and pieces that she likes on others or when shopping. Some current jewelry trends are pearl jewelry, coin jewelry, and lab-created diamonds. Some classic jewelry styles that will never go out of style that any mom would love are pearl strands, pearl earrings, diamond earrings, and fashion rings.
Moissanite and lab diamond jewelry is becoming increasingly popular as well. Moissanites are diamond simulants that share many of the same properties as diamonds but come at much less cost. Lab diamonds are chemically the same as diamonds but created in a lab instead of being mined. These can also save you money! Diamond or moissanite stud earrings are classic jewelry gifts that your mom will surely love! Our fine jewelry collection contains many pearl pieces, fashion rings, moissanite, and lab diamond pieces. Shop here for a gift that will show your mom how special she is.
Gift Sets for Mom
Getting mom a classic gift set will surely put a smile on her face. Most sets come with a pair of earrings and a necklace to match. Once you know your mom's jewelry style, pick out a set that will complete and polish her look. If your mom has a favorite gemstone or type of jewelry, look for a set that she will love. To make a gift set even more personal, you could have a custom set created with her favorite gemstone or her birthstone. Sets are often worn for special occasions, and your mom will no doubt look for celebrations to show off her beautiful jewelry set.
Custom Jewelry Gifts
At Bling Advisor, we have created numerous personal gifts for moms. From bespoke push gifts from a husband or father to sentimental gifts from children, we can help you find a gift solution. One way to customize a jewelry gift for mom is to do a monogrammed piece. Monogrammed jewelry can be created with initials or names of your mother's children. Our client wanted to make something unique and special for his wife as a push present. He and his newborn shared the same initials and he wanted to make something that could be passed down to a future generation. His hand-drawn sticky note served as the inspiration to create this custom diamond encrusted pendant:
Another custom piece we created for Gem Gossip was crafted after her baby's footprints. She has made a point of collecting charms that represent her son—from a custom silhouette, hand-stamped birth stats, a breastfeeding charm, a vintage locket with his photos, to a collection of "G" initials after her son's name. We customized these tiny charms for Gem Gossip using CAD and added emerald birthstones after her baby's birth month. Danielle wears these charms on a gold chain as a beautiful reminder of how tiny her baby's feet once were. A custom piece like this would be a truly special way to celebrate a mom!
We have also been able to create some amazing custom pieces by repurposing family jewelry. There might be family heirlooms sitting around collecting dust that could be turned into something new and beautiful for mom! Repurposing jewelry pieces that are already in the family are even more special and will have true meaning in your mom's heart. We crafted these modern custom pieces from repurposed family heirlooms.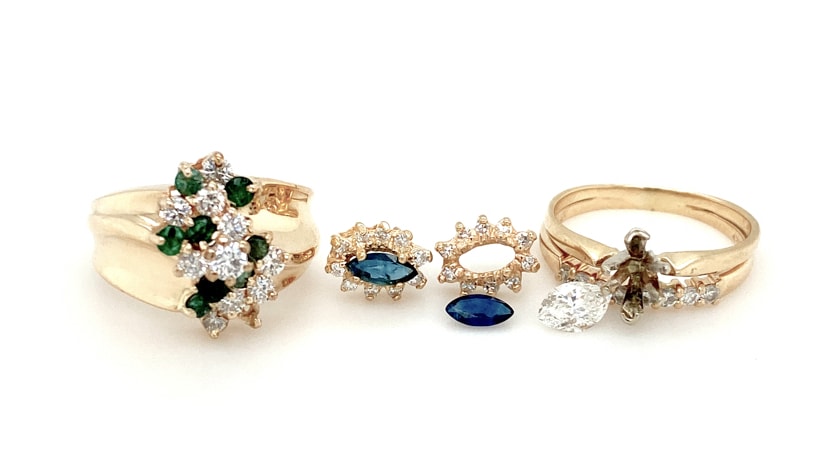 Create a Custom Jewelry Piece for Mom
Whatever type of project your mom would love, Bling Advisor would love to help you create it! Our custom jewelry process is simple, fast, and will save you money. We work with your vision and your budget to create heirloom pieces that can be passed down for generations. Our knowledge of the industry and experience bringing jewelry to life can help you to get a gift for your mom that she will treasure. Contact us today to get started on your custom jewelry project.
View our selection of Rings, Necklaces, Earrings, & Bracelets for more inspiration for custom jewelry creations!