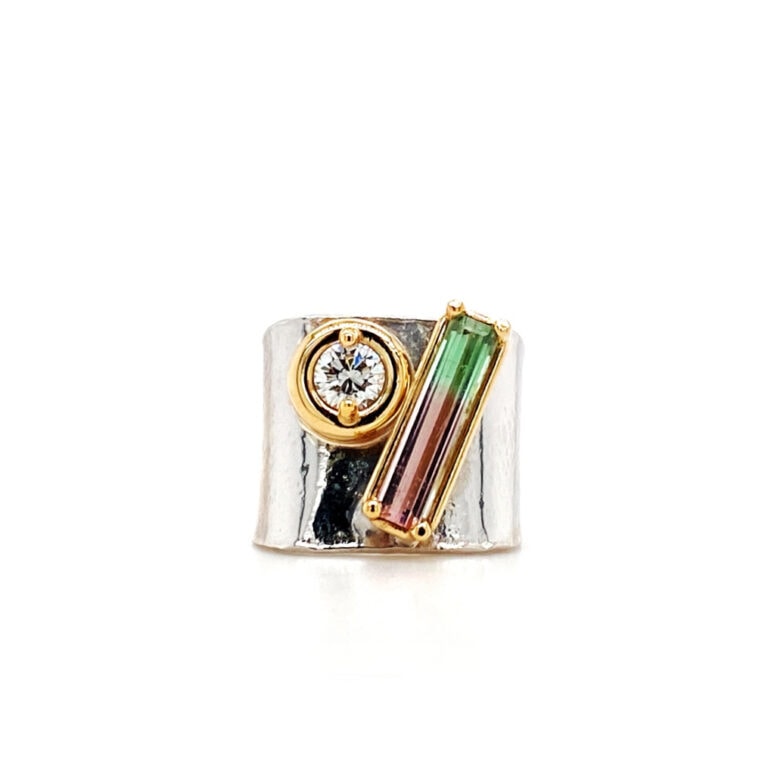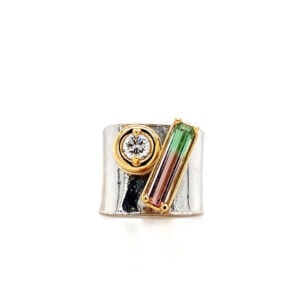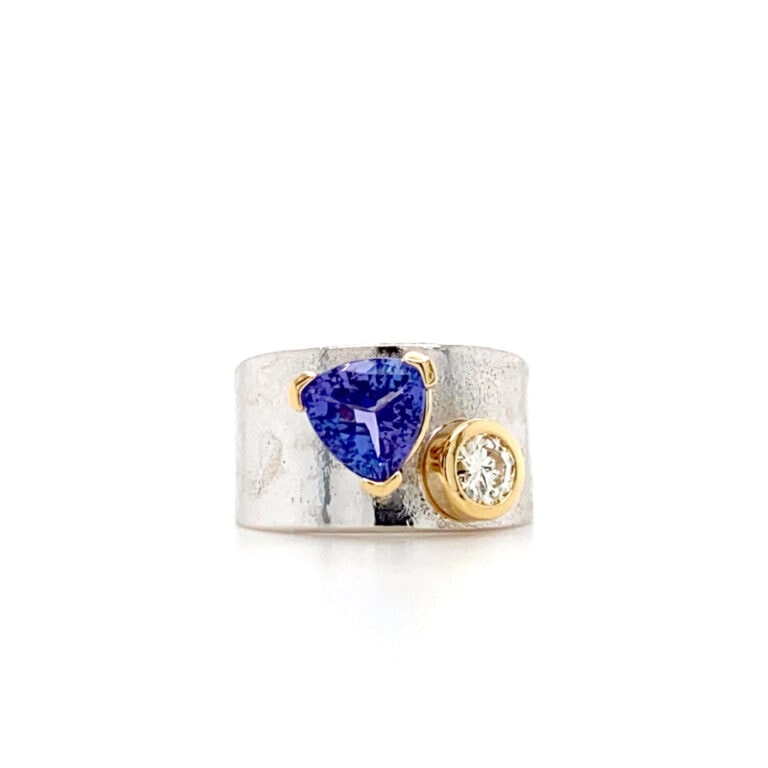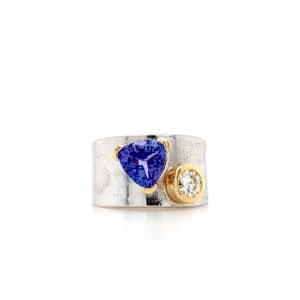 Bling Advisor Co-Founder Kathleen was inspired to create these beautiful pieces from some pictures she found on Pinterest. She had some gorgeous gemstones and she was looking for the perfect way to make them pop in a one-of-a-kind design. When she found the inspiration photos on Pinterest she fell in love and knew the exact design she wanted for her gemstones. Since she has long fingers, she loves wide bands and loves the unique look of a wide band. She also wanted to showcase the individual stones by incorporating contrasting metals used for the bezels.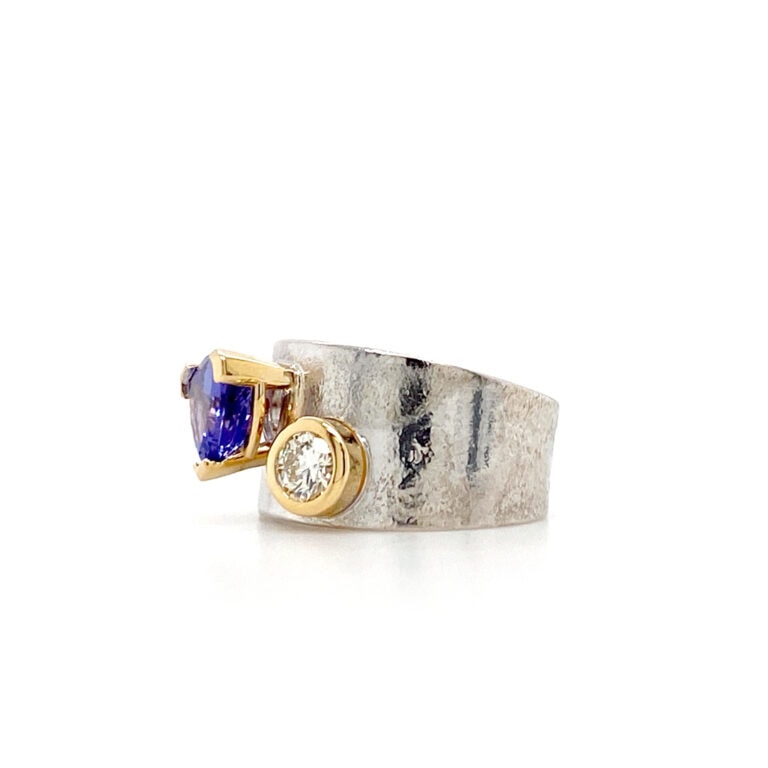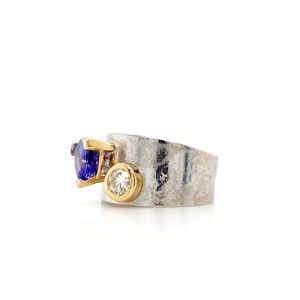 With the inspiration photos, she was able to start the custom design process. This custom ring design includes a trillion tanzanite set in 14k yellow gold settings on a wide sterling silver band with an organic finish.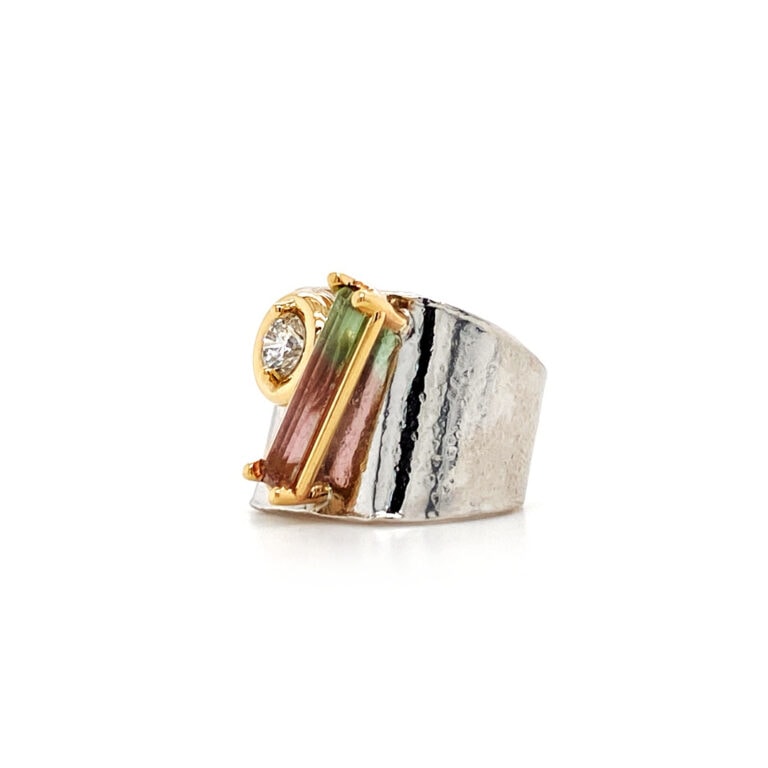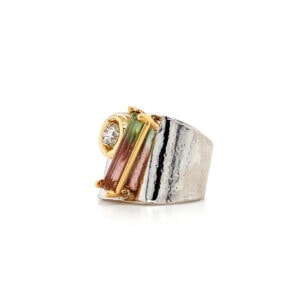 The next bespoke ring design includes an elongated watermelon tourmaline set in 14k yellow gold as well as a round diamond set in a 14k yellow gold bezel on a wide sterling silver band with an organic finish. Many people have heirloom jewelry or family gemstones that just sit in a drawer because it's no longer their style, they don't fit, or they're not sure what to do with the loose gemstones. A custom design is a perfect way to bring new life to those heirloom gems and to create something you can wear and enjoy every day.