14 Tips for a Perfect Marriage Proposal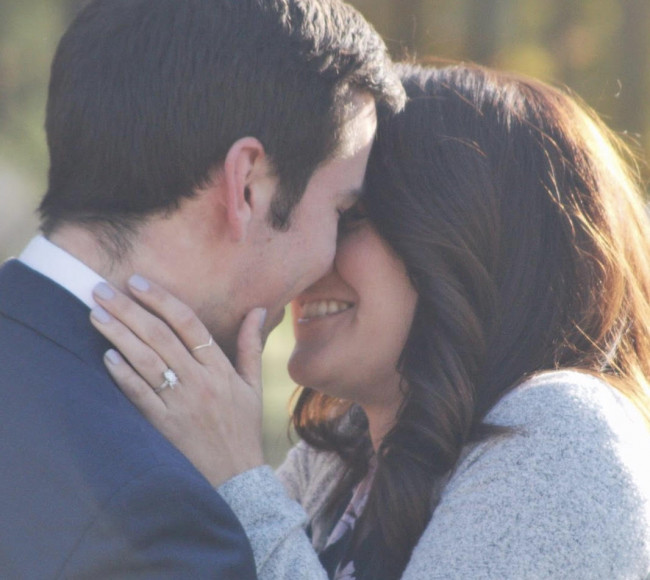 Marriage proposals can be scary, but they can be a unique and memorable moment in a couple's life with a bit of planning. Before you pop the question to your loved one, here are 14 tips that will help you make your proposal a unique moment!
1- Plan ahead for the perfect marriage proposal
The best proposals are well-planned and thought out. Proposals can take a lot of planning, and it is best to start thinking about it sooner rather than later.
According to the Knot survey, at least half of all proposals are planned more than six weeks ahead. That is not to say that you have to book an appointment at the Marriage Bureau weeks in advance. There are more subtle and meaningful details in asking someone to marry you. You need to know your partner's likes and dislikes, what kind of proposal they would like, and make sure it matches your budget.
2- Choose the location for your proposal thoughtfully
An excellent proposal location can make all the difference. It should be a special place for the two of you and has personal significance. You can choose a quiet place with no interruptions to make it an intimate and quiet moment or decide to organize a flash mob!
Choosing a special location is relatively easy if you know your partner very well; otherwise, doing some detective work can be a good idea to explore your partner's taste. A sentimental spot where you had a meaningful moment or your beloved one's favorite restaurant are popular locations for a perfect proposal.
3- Personalize your marriage proposal
The most important factor in making your marriage proposal unique to you and your spouse-to-be. You want your partner to know that this marriage proposal is a genuine reflection of your relationship and its importance in your life.
Consider writing a poem, a song, or even creating a unique scavenger hunt with clues that lead to the proposal location. Incorporate things that are special to them into your proposal.
For example, if your fiance loves ballet, you might want to put on an intimate performance with a bit of help from your family and friends.
4 -Don't neglect the traditional aspect
According to a study done by The Knot, more than 80 percent of men in the U.S. propose on bended knees and say the words, "Will you marry me?" and about 70 percent of proposers still ask for their partner's parents' permission before the big moment.
While it is not necessary to follow all the traditional steps, this is one of our top proposal tips as it can be a very romantic way to express your love to your partner.
The traditional marriage proposal usually includes getting down on one knee and presenting an engagement ring while saying some romantic words to your loved one. There is something undeniably romantic about a man getting on one knee and proposing. If you feel this would be an excellent way to propose, do it!
5- Don't forget the engagement ring
Engagement rings are the symbol of eternal love in most cultures. It is customary for a man to give an engagement ring to his fiance' as a symbol of his love and commitment.
Traditionally, the engagement ring is a diamond ring. However, there are no set rules for choosing an engagement ring. You can choose any ring, as long as it is well-made, high quality, and reflects your partner's style.
If you plan to purchase an engagement ring, it is a good idea to start shopping for one at least two months in advance. That will give you plenty of time to find the perfect ring and not feel rushed or pressured into choosing something quickly. It will also allow you enough time to create a custom engagement ring if you'd like to create an extra special engagement ring. You will also need to figure out your loved one's ring size!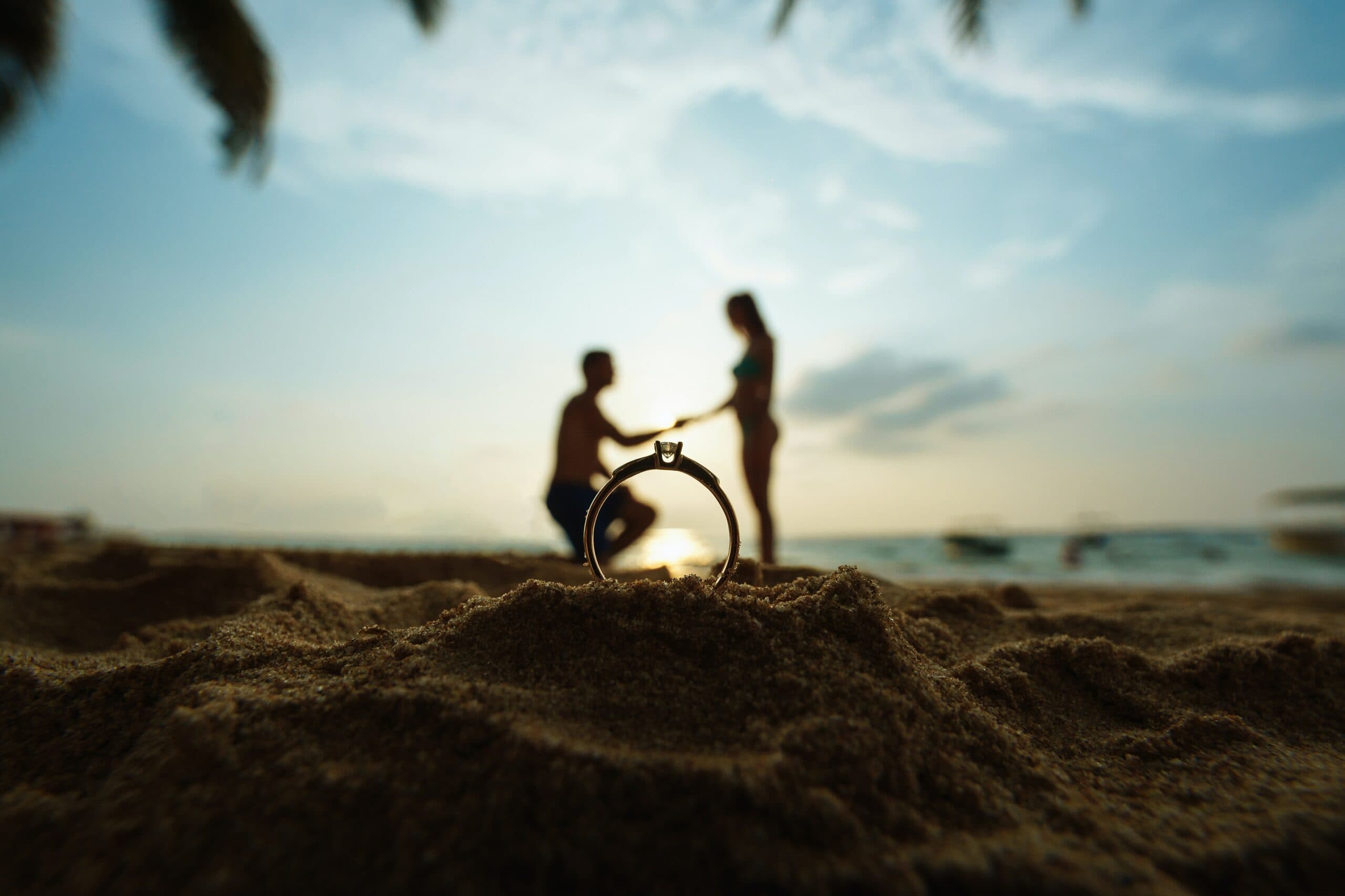 6- Consider temporal symbolic ring first
More than 70 percent of women would have preferred a different engagement ring than the one chosen for them. Consider choosing a temporal symbolic ring for the proposal and then buying another ring (the one she will wear every day) afterward. If you know the stone shape she likes, a simple solitaire can also be a great choice. This way, you can choose the ring setting together.
The temporary symbolic ring should be simpler than the engagement ring. It could also be something more creative and unique to your loved one, such as a ring made out of wood, flowers, metal, or glass.
7- Cover the ring with an engagement ring insurance
Wedding bands and engagement rings are expensive, so protecting them is always a good idea.
If you are going to buy an engagement ring for your beloved one, it is a good idea to purchase some insurance. There is always a chance that the ring could be lost, stolen, or damaged before you even pop the question. Engagement rings insurance can help protect your investment and give you peace of mind. We offer Jewelers' Mutual Insurance as it is very recognized in the jewelry industry.
8- Use the ring box for your marriage proposal
Using the ring box is one of the little details that make a difference. It increases the surprise and emotion of the moment.
There are also many exciting and romantic ways to use the engagement ring box during your marriage proposal. You can personalize it and hide it in a bouquet or present it to her as you get down on one knee. You can also have the ring box engraved with a special message for your partner.
9- Consider recording this complete surprise
Another great proposal idea is to document the moment you pop the question and hopefully get the "yes." Engagement photos are a fantastic way to remember this moment but also to share the happy news with friends and family.
If you want the moment photographed, plan ahead by booking a professional photographer or asking family members or friends to snap pictures with their phones.
If you'd like to keep this moment intimate, you could also hide your phone and press record discreetly before getting to the next step.
10- Plan a celebration engagement party after the surprise
Asking your partner to marry you should be a meaningful and moment-to-remember event. Plan a celebration engagement party with family and friends to celebrate this joyous occasion.
The engagement party can be anything you want it to be, but generally, people choose to celebrate the same way they would celebrate a wedding. That could mean having a sit-down dinner, cocktails and hors d'oeuvres, or even a dance party!
11- Don't overshare about your surprise marriage proposal
In general, the more people who know about your potential future engagement before it happens, the more probability your partner will figure it out.
If you want the proposal to be a surprise, try to keep the details to yourself and share them with only the people you have to, and your best friend!
Keeping your fiance-to-be in the dark until you propose will help ensure the surprise of the moment.
12- Don't stress in the process of planning the big day
Asking your loved one to marry you is a very personal and intimate moment. It's important to remember that there is no perfect way to do it.
If you feel overwhelmed by the process, take a step back and remember that the most important thing is doing it from the heart. Take a deep breath and relax.
And if you forget something or make a mistake, don't worry! Just laugh it off and enjoy the moment.
13- Be flexible if your original perfect marriage proposal plan falls through
As with most things in life, things don't always go according to plan. If your original proposal idea falls through, don't worry! Be flexible and remember that this moment is about you and your partner and your future together.
You can elaborate a backup plan in advance or come up with a new proposal on the fly. The most important thing is that you both have a memorable time; there is no wrong proposal!
14- Don't rush it and take a deep breath
Don't rush it. Take your time to think about what you are doing and saying. Don't let emotion get in the way of your proposal. If you're feeling rushed, it will show in your proposal.
Take a moment to relax, take a deep breath and make sure the person you love knows how much they mean to you. Enjoy the moment.
Tying it all up
A marriage proposal is a very special moment in any couple's life, and it's important to take the time to plan it and make sure it is as memorable as possible.
Keep these 14 tips in mind and enjoy the moment!