Bling Advisor Women's Jewelry Gifts Guide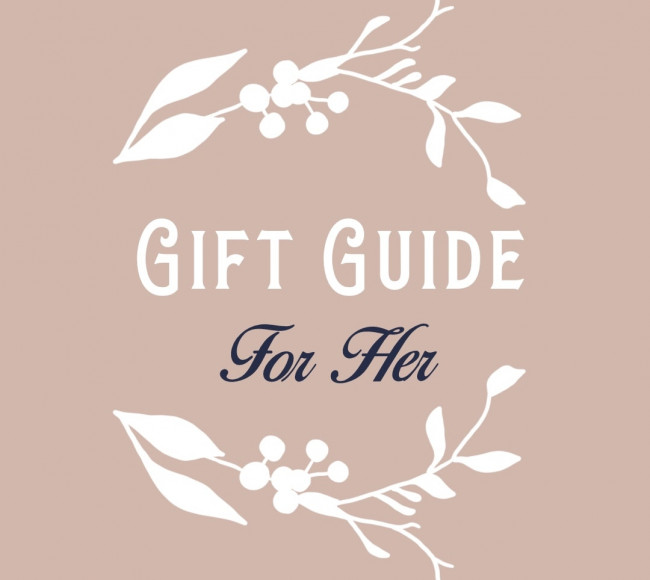 Bling Advisor Women's Jewelry Gifts Guide for Every Personality
Are you looking for the perfect fine jewelry gift for someone special in your life?? If you are, Bling Advisor has you covered! We have amazing fine jewelry gifting solutions for every type of personality. Take a look at our winter gift guide so you can pick out the best gift possible: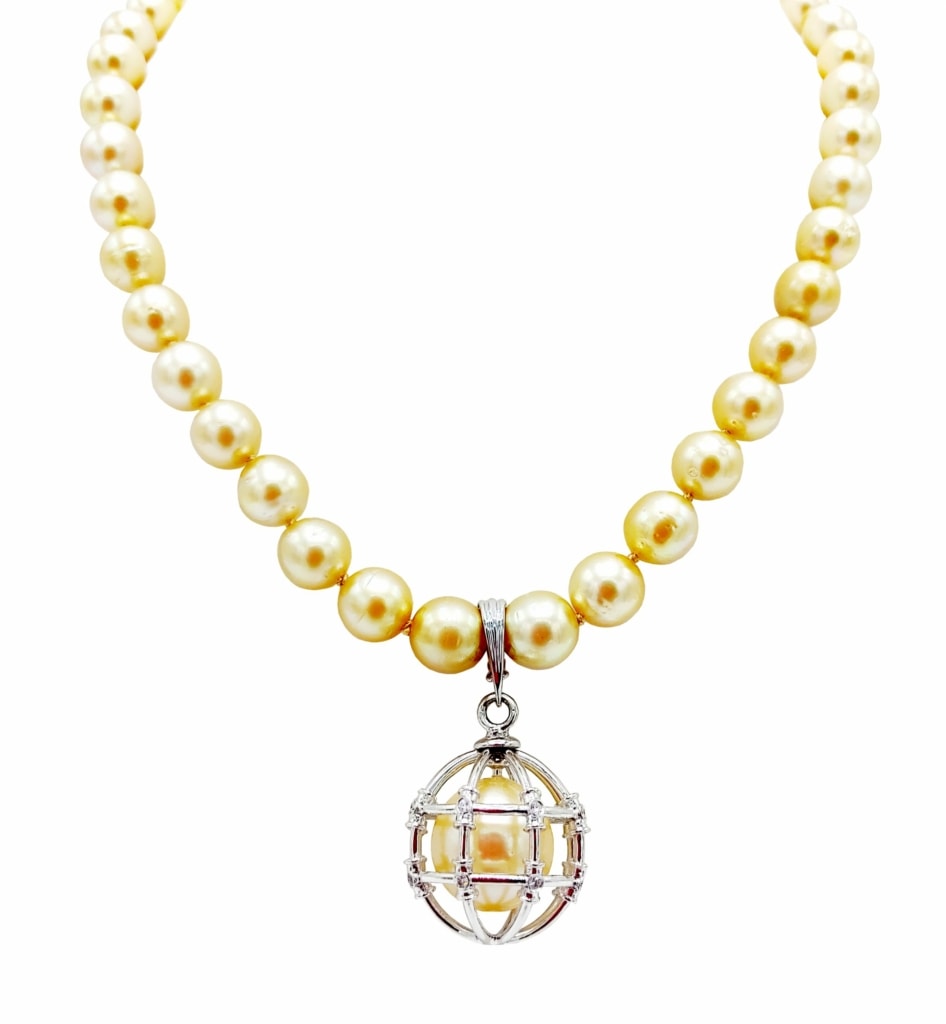 Golden South Sea Pearl Necklace with Removable Diamond Accent Cage
This luxurious golden south sea pearl necklace is perfect for making any outfit look glamorous. The 18-inch strand features a dazzling removable diamond accent cage enhancer, making it the perfect accessory for any special occasion.
The removable diamond accent cage means you can wear this necklace two different ways for multiple looks.
Shopping for a fashionista? This 18-inch strand of South Sea pearls comes with a removable diamond cage enhancer. This unique item is sure to wow any fashion-lover.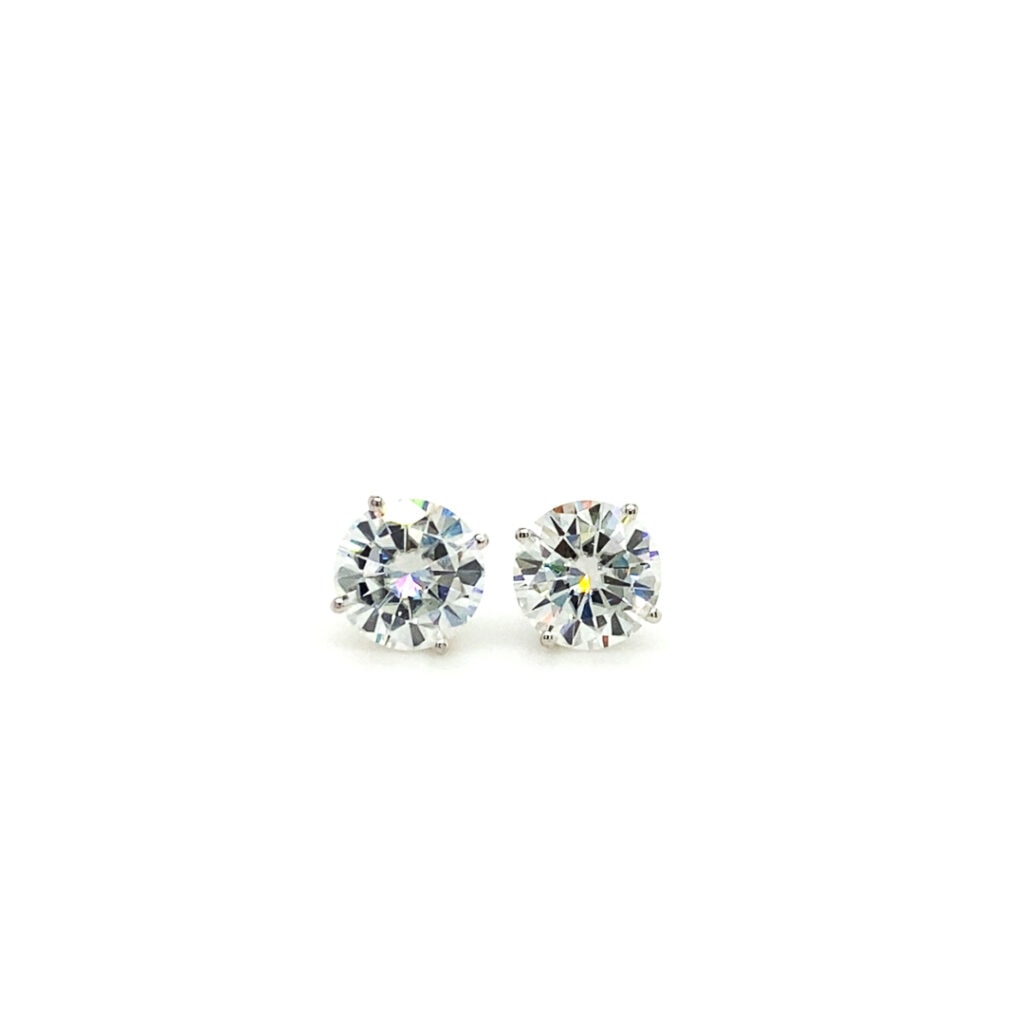 6ct Moissanite Stud White Gold Earrings
Introducing our 6ct Moissanite Stud White Gold Earrings – the perfect accessory for any occasion! Whether you're dressing up for a night out or just adding a touch of sparkle to your everyday look, these earrings are sure to make a statement.
These moissanite earrings are a budget-conscious alternative to diamond earrings, and they're just as stunning. The hefty 6ct total weight will make you feel like a million bucks, and the 14k white gold setting ensures that these earrings will last forever.
These earrings feature a basket-style setting and standard post with friction backs. The moissanite stones are available in an F-I color range and SI+ clean to the eye clarity, ensuring they will shine brightly for years to come.
So why wait? Today, add luxury to your life with our 6ct Moissanite Stud White Gold Earrings!
If the lady you are shopping for prefers a classic look, you can't go wrong with a pair of martini stud earrings. These 6ct moissanite stud earrings feature a four-prong setting and add a fantastic amount of glam to your look for an affordable price.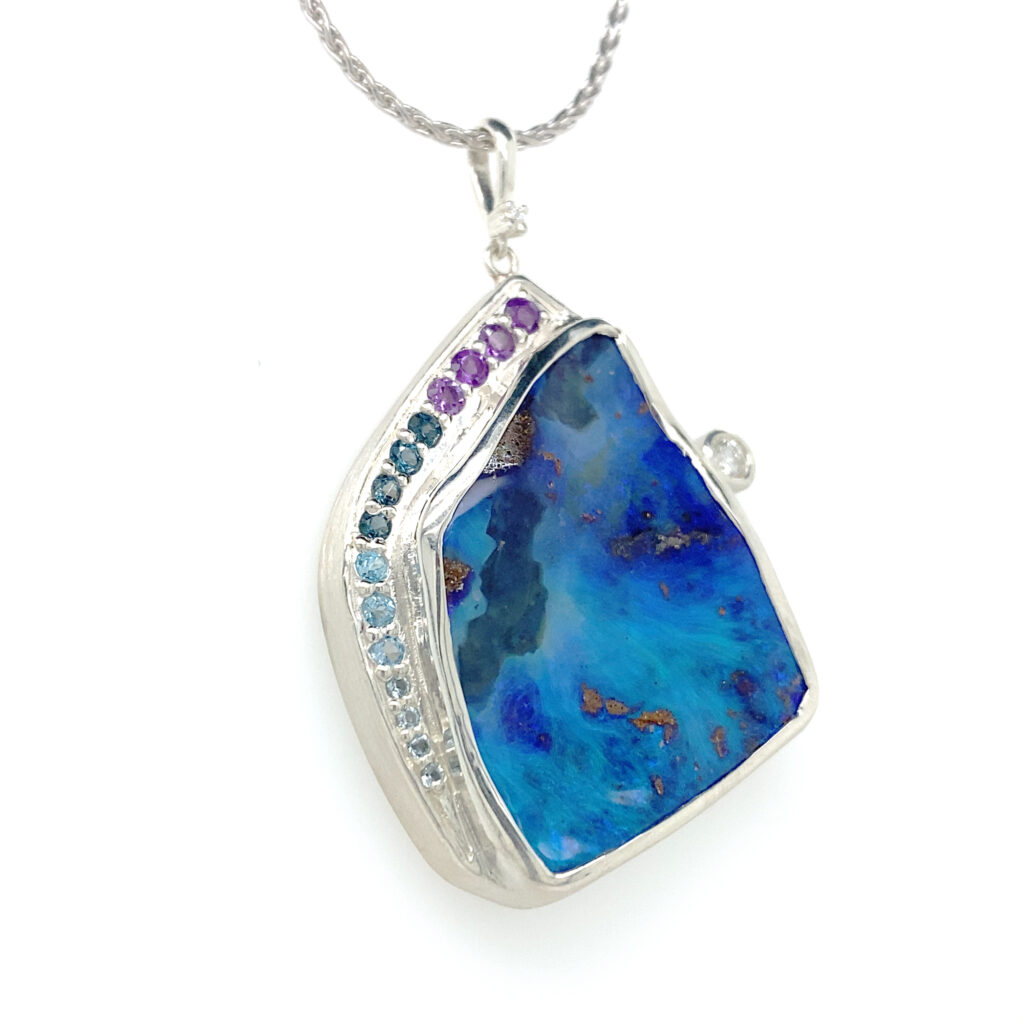 Freeform Custom Boulder Opal Pendant
Such beautiful shades of purple, blue, and green mixed in this pendant! You cannot go wrong when pairing this with your outfit of the day for casual or going out for a date.
Shopping for someone with a bold style? This custom-designed pendant features a fabulous boulder opal accented with topaz, diamonds, and amethysts. This piece will make a bold statement!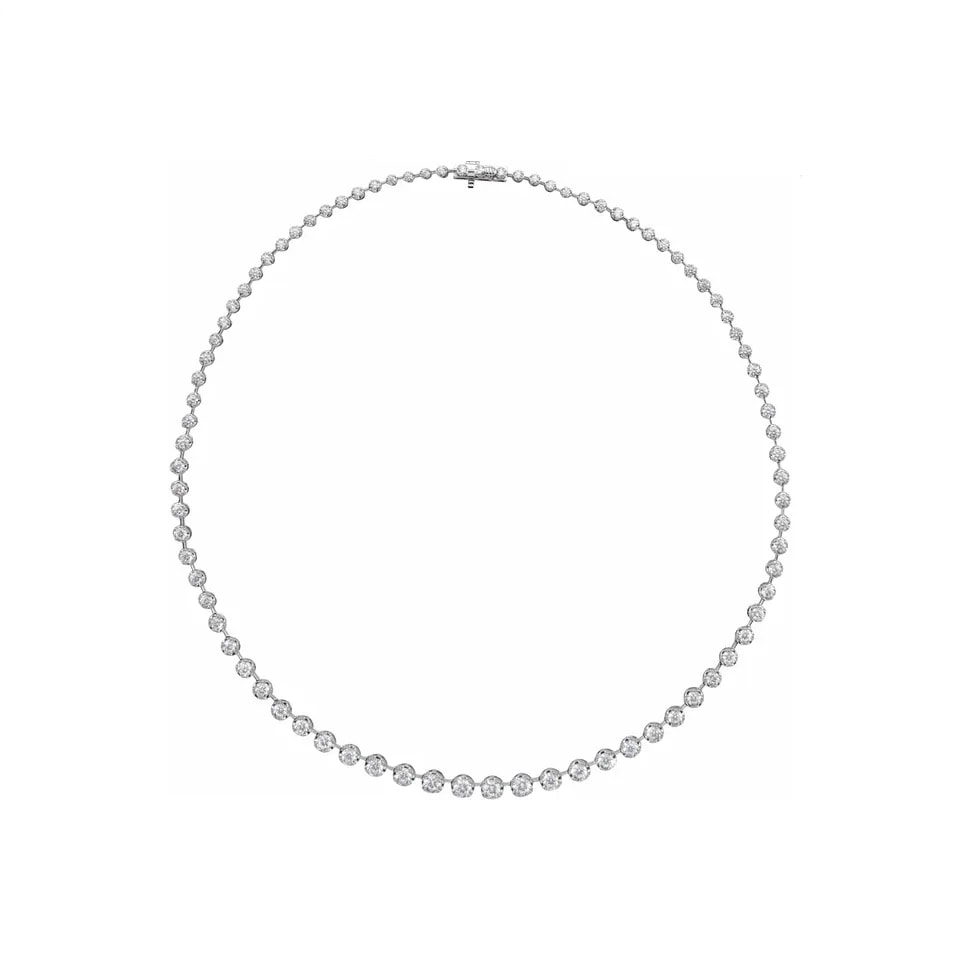 Graduated Diamond Tennis Necklace
Celebrating a ten-year anniversary? Look no further than this luxurious Graduated Diamond Tennis Necklace! Its classic and on-trend style brings timeless glamour to any style. Whether you're attending an important event or want to add a touch of sparkle to your everyday look, the Graduated Diamond Tennis Necklace is sure to make an impact. From Hollywood starlets such as Audrey Hepburn in the 50's to performers such as Rihanna today, celebrities have been showing off similar diamond necklaces for decades and it remains a popular choice for so many. Whoever you have in mind as the recipient of this stunning accessory, you can be sure it will leave them speechless!
If you are looking for a glam gift, this diamond tennis necklace with a spectacular 11.64cts of diamonds will definitely catch your eye. This necklace is a piece you can wear every day, for that special occasion, or to celebrate that special milestone. This gift will make any fan of glam swoon.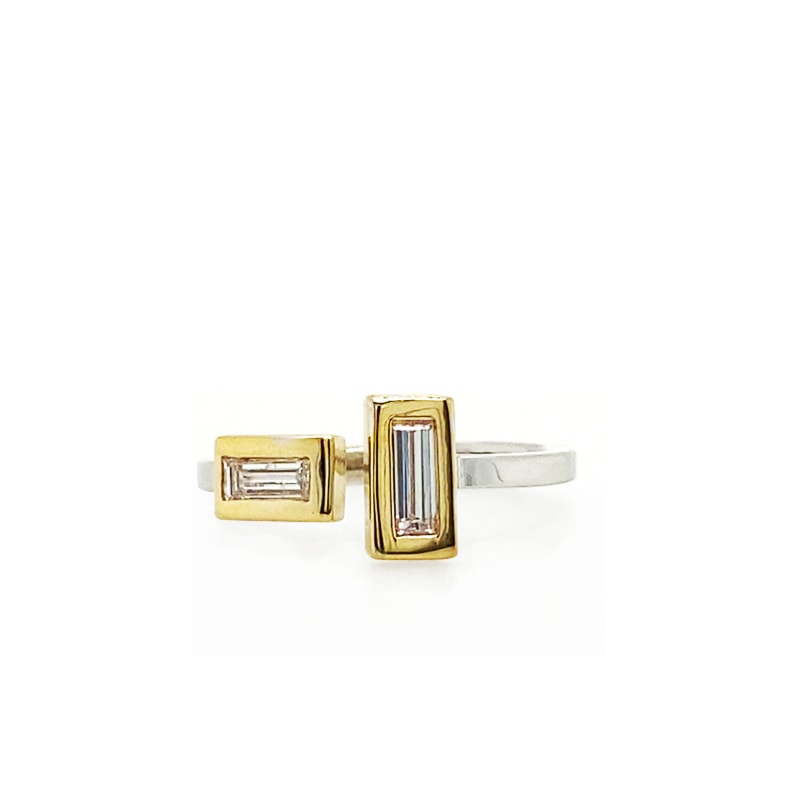 Custom Baguette Diamond Toi Et Moi Ring
Toi Et Moi Cuff Rings and both super hot and trendy right now, as well as a classic. Traditionally, Toi et Moi rings represent two souls becoming one. Featuring two stunning straight-cut baguettes weighing .68ct total weight, this ring is a truly unique and special piece.
This custom baguette diamond cuff ring would make an impressive gift or a unique engagement ring. Who doesn't love a beautiful bezel setting?
This ring is perfectly modern. If you are shopping for someone with a modern sense of style, check out this lovely custom baguette diamond toi et moi ring! The incredibly unique design features 14k yellow gold bezels and a 14k white gold band making it really stand out!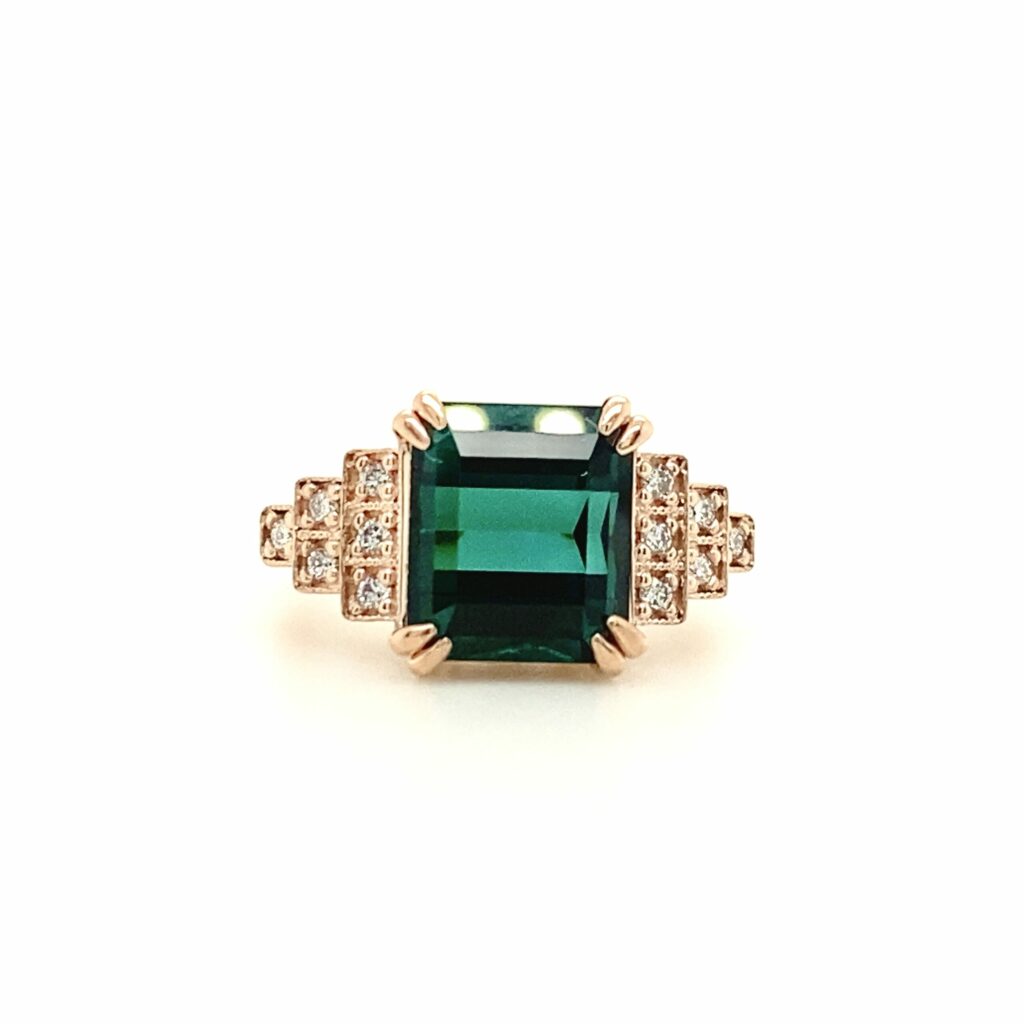 Vintage Blue Indicolite Tourmaline Ring
This Vintage Blue Indicolite Tourmaline Ring is for the bold woman who wants to showcase her unique style. The emerald-cut indicolite tourmaline in the center is beautiful and sure to turn heads. And with 14 round diamond accents, this ring is sure to make a statement.
Looking for a vintage gift? This vintage-inspired ring is a unique piece for any fan of vintage styles. Additionally, it features a gorgeous blue Indicolite tourmaline and is set in stunning rose gold!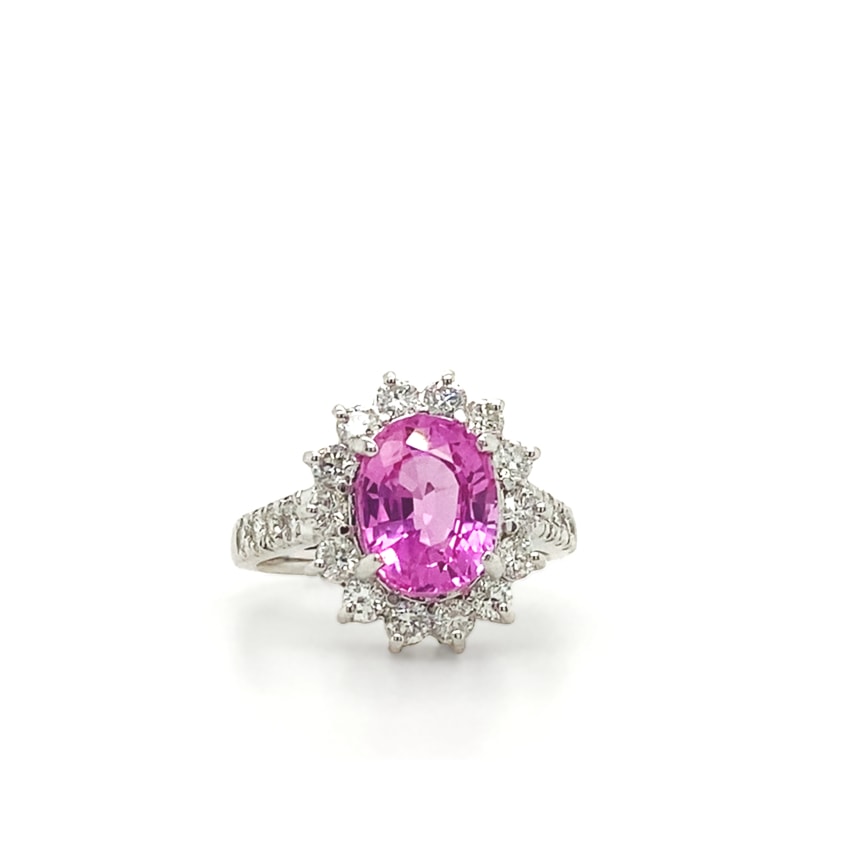 Lab Pink Sapphire and Diamond Ring
You deserve this ring! With its dazzling pink sapphire and layers of glittering diamonds, it's bound to turn heads wherever you go. The perfect way to make an entrance, this ring is sure to bring joy to your day – or night!
Calling the girly girls and lovers of pink! We created this ring with you and your style in mind! Purchase this stunning gift for a feminine lover of all things glitz and glam. This ring features an oval pink sapphire and 22 accent diamonds to create a remarkable sparkle. And she will surely love the 14k white gold band!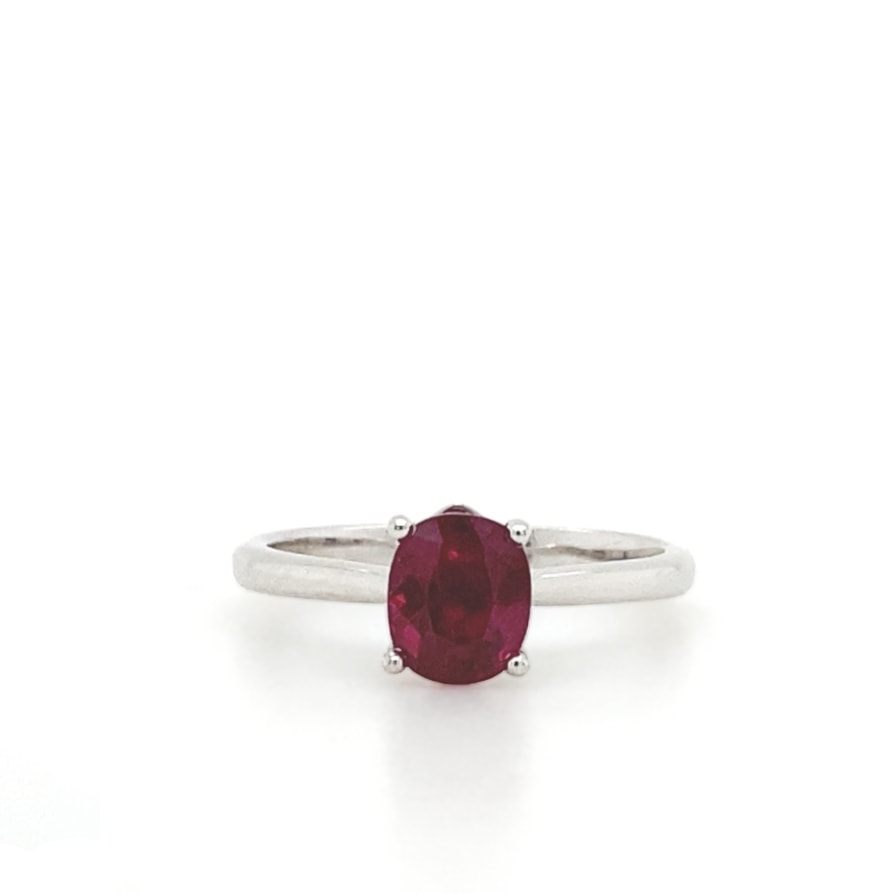 Classic Ruby Solitaire Engagement Ring
Looking for an engagement ring that is classic and timeless? Look no further than this gorgeous Classic Ruby Solitaire Engagement Ring. This ring features a stunning oval ruby center stone, making your special someone swoon. The ruby symbolizes love and passion, making it the perfect engagement ring.
Set in beautiful 14k white gold, this ring is truly exquisite. It comes in size 6 3/4 but can be resized to fit your needs. Don't wait any longer. Order this ring today and start your happily ever after!
Are you looking for a gift for a minimalist? Take a look at this ruby and diamond bezel set ring. Its stunning simplicity wows and creates a classic, refined look! Plus, what could pair better with the ruby than a 14k rose gold band?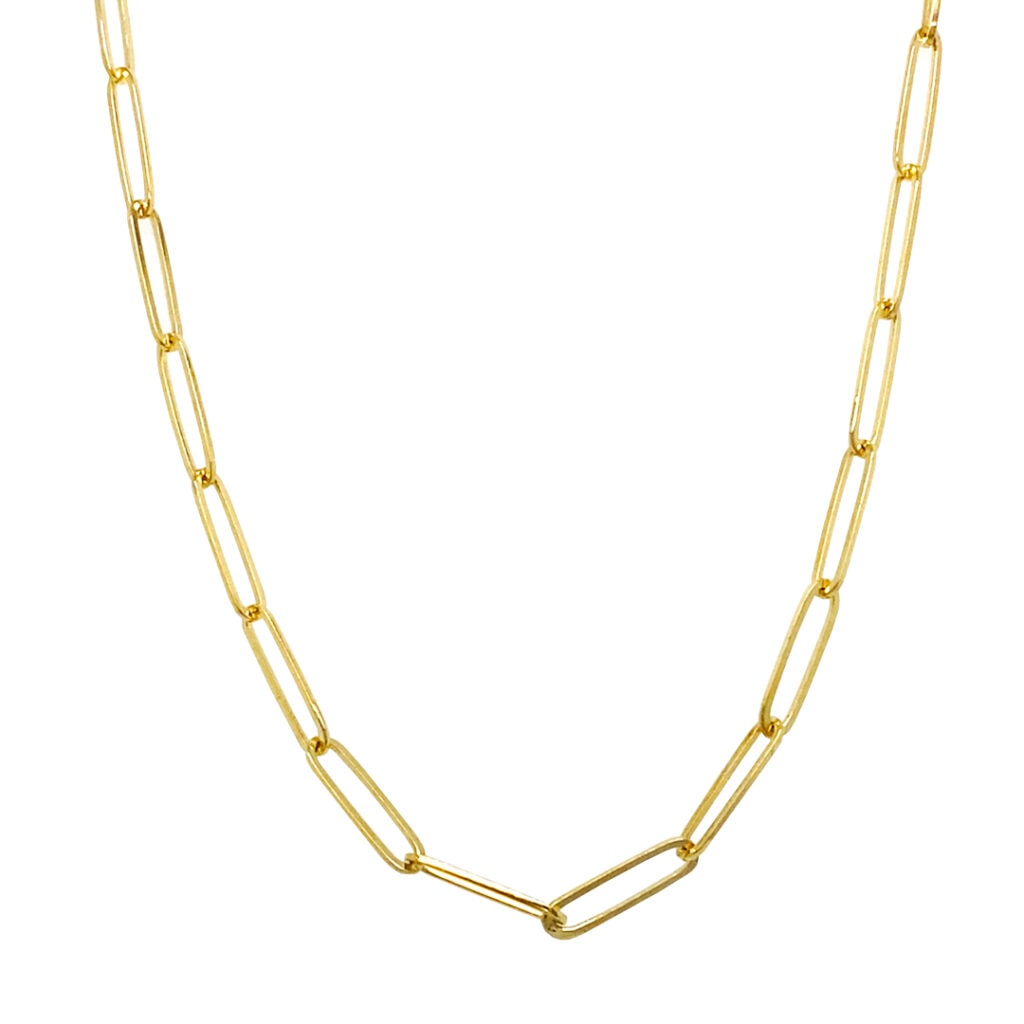 18 inch 14k gold Paperclip Chain
The 18-inch 14k gold paperclip chain is a modern take on the classic gold necklace, our 14k gold 18-inch lobster claw clasp paperclip chain is as stylish as captivating.  This wardrobe staple also comes in 14k rose and white gold.
Want to keep your gift under $1,000? This stylish paperclip chain is the perfect versatile gift! Not only is this gift an incredible deal, but it is sure to amaze anyone who loves fine jewelry! They'll be able to mix and match this necklace and wear it every day.
Whoever you are shopping for this year, Bling Advisor has you covered! Whether you need a gift for a fashionista or a minimalist, we have gift options for you! Are you looking for something even more personal? We also offer true custom jewelry designs! (Take a look at some of our recent custom projects here.). Head over to our Custom Page to learn about our custom jewelry design process and get your project started today!
Loving this Gift Guide? Sign up here to have it delivered straight to your email:
_ We also love…
The glittering diamond engagement ring
Stunning watermelon and diamond ring
Gorgeous tanzanite and diamond ring
Classic diamond ring
Baguette cut engagement ring
The emerald and topaz ring