Jewelry for Bridesmaids: What Jewelry Should Bridesmaids Wear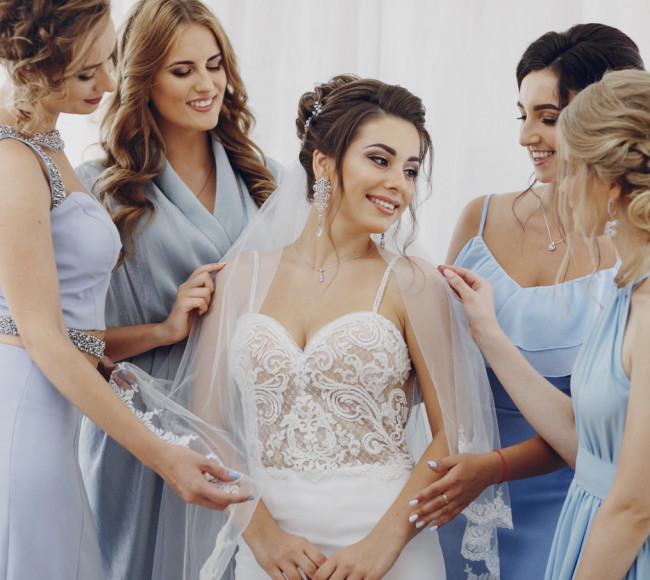 Your bridesmaids' jewelry is an essential element of the bridesmaid's outfit and the wedding ceremony as a whole. Bridesmaid jewelry allows them to shine and feel linked to the bride for one very special day in their lives.
Choosing the right bridesmaids' jewelry might be tough for the bride. It takes knowledge and diplomacy to balance the style and aesthetics of the bridesmaids as individuals with the bride's concept for the wedding theme.
Don't worry! We're here to simplify shopping for bridesmaids' jewelry. In this blog post, we've addressed the most frequently asked questions to help you make great selections (and make the process of buying jewelry for bridesmaids fun for everyone).
If you're looking for a truly special and unique bridesmaid gift, custom jewelry is the perfect way to go. With a custom piece, you can create something that your bridesmaids will love and cherish forever. Not only will they appreciate the thoughtfulness of it, but they'll also be able to wear it with pride on their special day and beyond.
How to Choose Bridesmaids' Jewelry
First, decide whether the jewelry is a wedding accessory or a thank you present.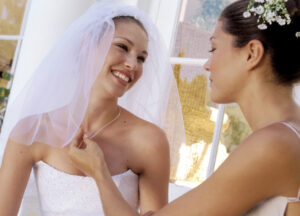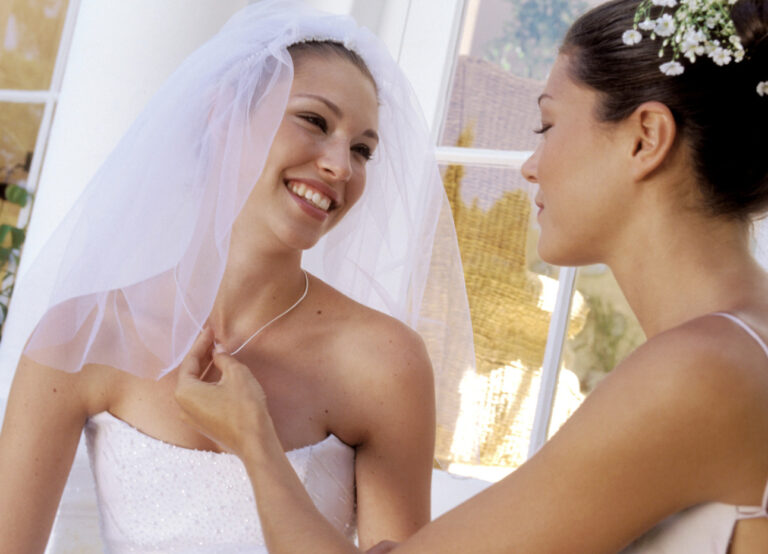 Bridesmaids' Jewelry as a "Thank You" Present
If you are looking for a thank you present, pay attention to your bridesmaid's style:
Is she a dainty, delicate type or does she like bold jewelry?
Does she prefer necklaces that are short, long, or somewhere in between?
Does she prefer hoops or studs?
Is her jewelry box overflowing, or is it pretty sparse?
Are the designs big or little?
This 14k Solid White Gold Heart Anklet Bracelet is perfect for the more relaxed, bohemian-chic type of woman.
Bridesmaids' Jewelry for your Wedding Day
Choose between an elegant, formal style or a more relaxed and casual style. If you don't know what style you want, think about the jewelry you would like to wear on your wedding day.
You can select based on the wedding dress you've chosen. Typically, your bridesmaids' gowns are chosen to go well with your own so you could pick wedding jewelry for them that's complementary to your bridal accessories.
We suggest these three steps to start the process:
Step #1: Treat the bridesmaid's gown as a blank canvas for you to add to.
Consider the color, fabric, and overall style of your bridesmaids' gowns when making your jewelry selection. You want to match the style and color and coordinate it with your look so that it looks consistent altogether.
Step #2: Coordinate with the wedding color scheme.
If you have a theme or color scheme for your wedding, it might be helpful to choose jewelry in that color. You can use jewelry to add a pop of color if the bridesmaids wear all white or ivory. If you want everything to match, that's perfectly fine, too!
Step #3: Stay on budget.
Planning well and making selections in advance will help everybody stay on budget (and on time). You may also want to make this process a fun bridal shower activity! Bring your 'maids together to go shopping for jewelry or even make their own.
If you're the bride, choose a personalized jewelry item for them as your bridesmaid gift! This is not only a kind gesture, but it will also serve as a reminder of your friendship for years to come.
What Jewelry Should Bridesmaids Wear?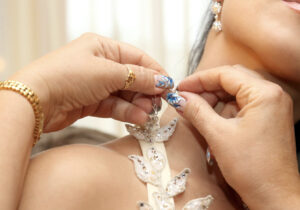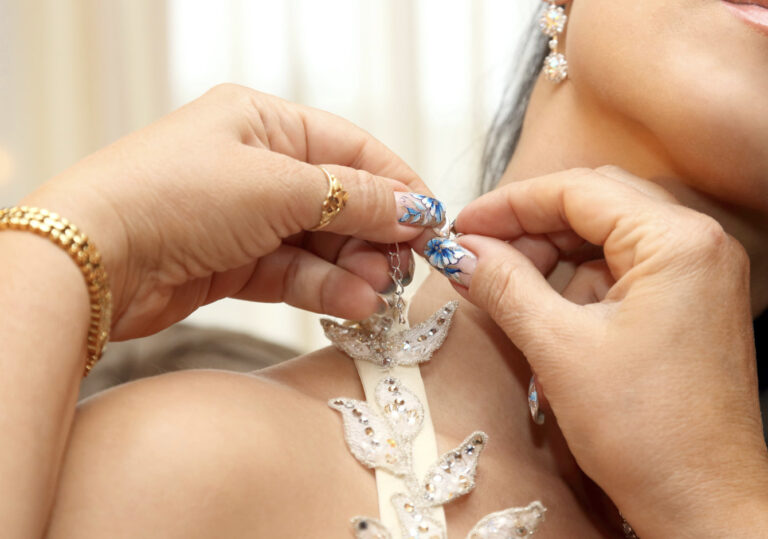 Ultimately, it is the bride's decision on what accessories her bridal party should wear.
If you want your bridesmaids to complement their outfits with some glistening accessories, there are a lot of factors to consider:
Do you want them all to wear the same jewelry, or do you want them to be able to mix and match to their personal taste?
Do you have any specific accessories in mind, or can they wear something they already own?
Is It Necessary For Bridesmaid Jewelry to Match?
The bridesmaid jewelry does not have to match yours or the other wedding party members. It simply depends on your preference!
Your jewelry should match the overall style – from formal to semi-formal and casual.
Even if your wedding is semi-formal or laid-back, you may want to match your bridesmaids' jewelry.
If you're looking for a certain, distinctive style for your wedding and photographs, select matching jewelry for your wedding party.
If your bridesmaids have varied gowns, matching their accessories may help the wedding party seem more unified, particularly for photographs.
A shared taste, style, color, or metal may still produce a pleasant aesthetic and help avoid matching if that's not a look you're going for.
You may personalize the dress to individualize your bridal party. If the dresses and shoes match, they will look fantastic regardless of whether the jewelry matches.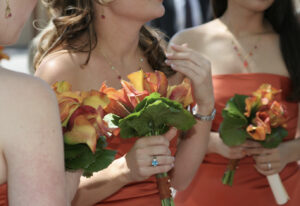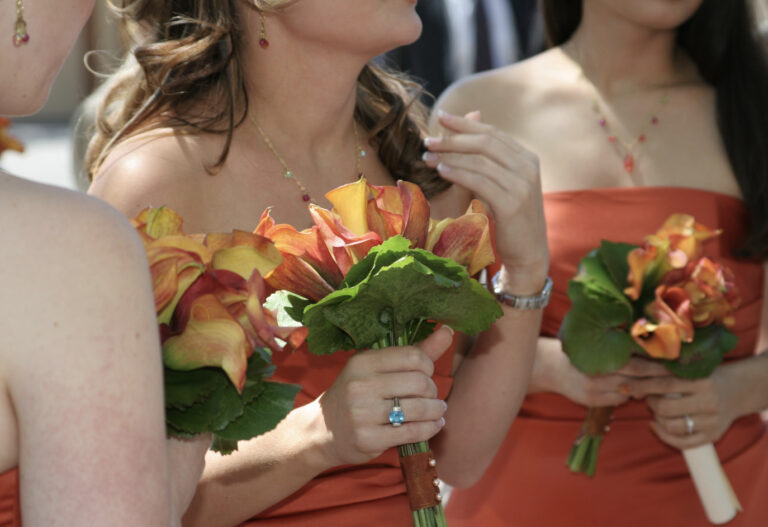 Bottom line: the jewelry doesn't have to match, but it depends on your personal style and the theme of your wedding.
Who Covers The Cost of Bridesmaids' Jewelry?
Some brides cover the cost of jewelry as a gift. Others may include it in their budget for the wedding day. Although this is not always the case, a bridesmaid generally pays for her dress and accessories, such as shoes and jewelry.
If you're on a tight budget, purchasing jewelry for your entire bridal party may not be feasible. In this case, you may want to consider renting jewelry or asking them to wear their own.
If you cover the cost of jewelry, be sure to communicate this to your bridesmaids in advance so they know what to expect.
If it is not in your wedding budget, it's ok to ask your bridesmaid to buy the pieces you choose. As long as you consider their finances and how much they've spent altogether, you can pick jewelry for the bridesmaids to buy.
How Much Should Bridesmaid Jewelry Be?
If you're asking your bridesmaid to pick her accessories, consider her budget and pick things she can afford. If you're purchasing bridesmaid accessories, make sure your budget allows it.
If you have a low-cost wedding and want to use inexpensive gowns and hairstyles, it's perfectly acceptable to get affordable jewelry. If you're planning a more expensive wedding with higher-priced bridesmaid dresses, you'll want higher-quality accessories.
The average price of bridesmaids' jewelry could be around $200-300 or more.
When to Give the Bridesmaid Jewelry?
Once the bridesmaids' jewelry is selected and, if necessary, altered, well in advance of the big day, the bride should keep it safe and give it to the bridesmaids at the latest possible date, preferably on the wedding day. If you're having a destination wedding, it may not be possible to wait until then, in which case you should give it to them as early as possible.
If you're giving jewelry as a gift, be sure to include a card expressing your gratitude. A handwritten note is always appreciated.
With a custom piece of jewelry in hand, you can be sure that your bridesmaids will love their gift and never forget how much they mean to you on your special day. Talk to one of our advisors today to get more info!
How to Choose Bridesmaid Jewelry?
Pearls are popular choices for bridesmaids. A pearl necklace or bracelet may look lovely with a wedding gown or bridesmaid dress. It's a timeless classic that never goes out of style.
If you'd like a more distinctive look, bridesmaids may wear colored jewelry. You might also pick jewelry with colored gemstones. You can shop by color at our Bling Shop online boutique! Check out these pink and purple pieces – some of them might be a perfect match for your bridesmaids.
Pink, purple, yellow, and green are just a few of the hues available for precious stones. You can locate pearls or gemstones in every color and price range if you want to match your bridesmaid dresses.
How to Choose Earrings for Bridesmaids?
Consider the hairstyles your bridesmaids will be sporting on your wedding day if you decide to have them wear earrings. Small studs will look classy with an updo. A statement look may be achieved with dangling earrings or chandelier earrings.
The earrings don't show as much if the bridesmaids wear their hair down for the wedding, so you might want to go with smaller earrings and make the necklace the focus instead.
How to Choose Necklaces for Bridesmaids?
The neckline is the most significant thing to consider when selecting necklaces for your wedding party. Necklaces look better depending on the style of bridesmaid dresses.
Remember to make one piece of jewelry the focus. If you've gone for stunning chandelier earrings, don't go for a statement necklace as well. If you choose tiny or basic earrings, you can emphasize the necklace.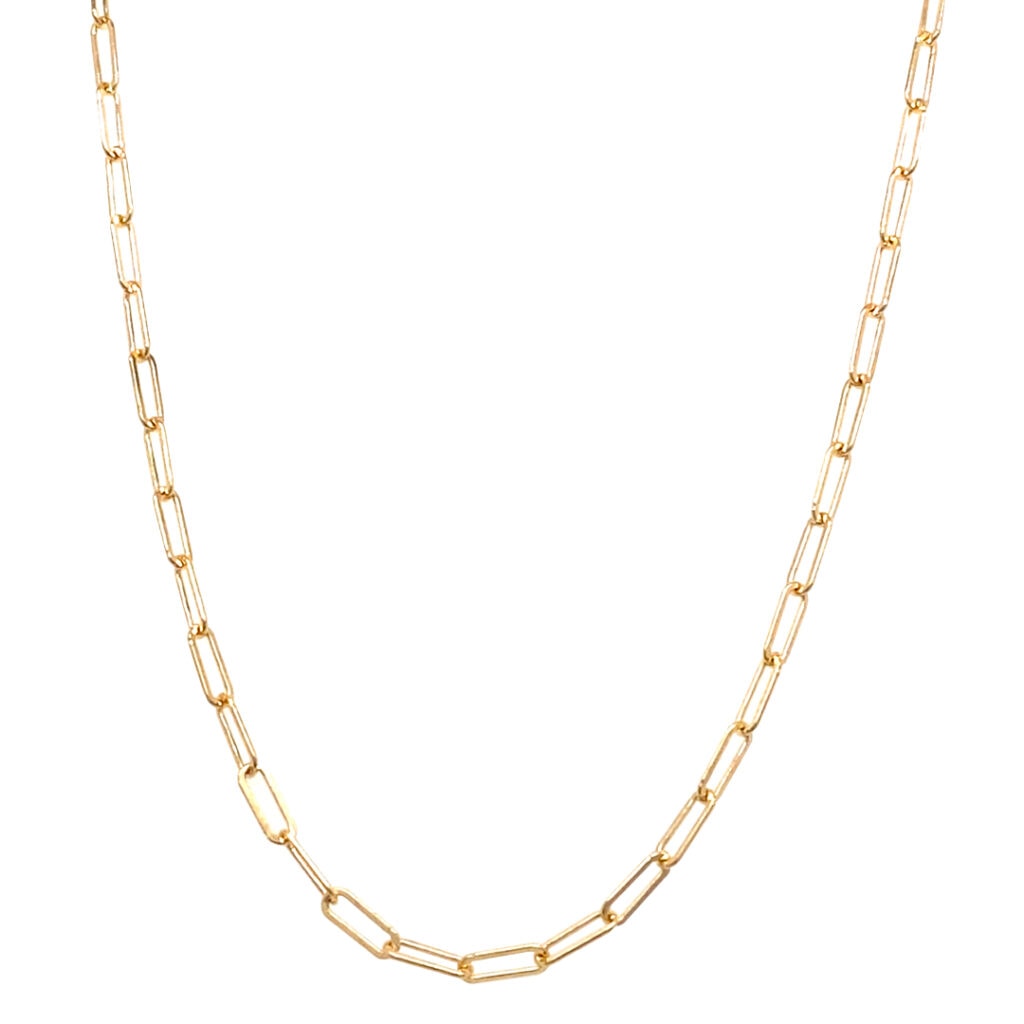 14k Gold Paperclip Necklace
This 14k Gold Paperclip Necklace is a modern take on the classic gold chain, this sleek 1.95mm 14k gold 18-inch lobster claw clasp paperclip chain is the perfect wardrobe accessory for the fashion forward woman. This elegant chain also comes in 14k rose and white gold.  CH1094:601:P
Jewelry Set for Bridesmaids
You may also select a set if you want your wedding party look to be consistent. You'll want to be sure that the earrings, necklace, and bracelet will go well together.
Additionally, jewelry sets are often less expensive than buying each piece separately. You can find jewelry sets at most jewelry stores, and they come in a variety of prices and styles.
White Gold or Silver Bridesmaid Jewelry
A bride's wedding day is a special occasion that she will remember forever. It is a day when all eyes are on her, and she wants to look her best. One way to add a touch of elegance to her outfit is to choose the right bridesmaid jewelry.
White gold and silver are both classic choices. White gold or silver may be the best option for a bride who wants her bridesmaids to stand out. White gold is a metal that has been popular for centuries, has a timeless elegance, and will last for decades with good care. Silver is a more affordable choice if you're on a budget.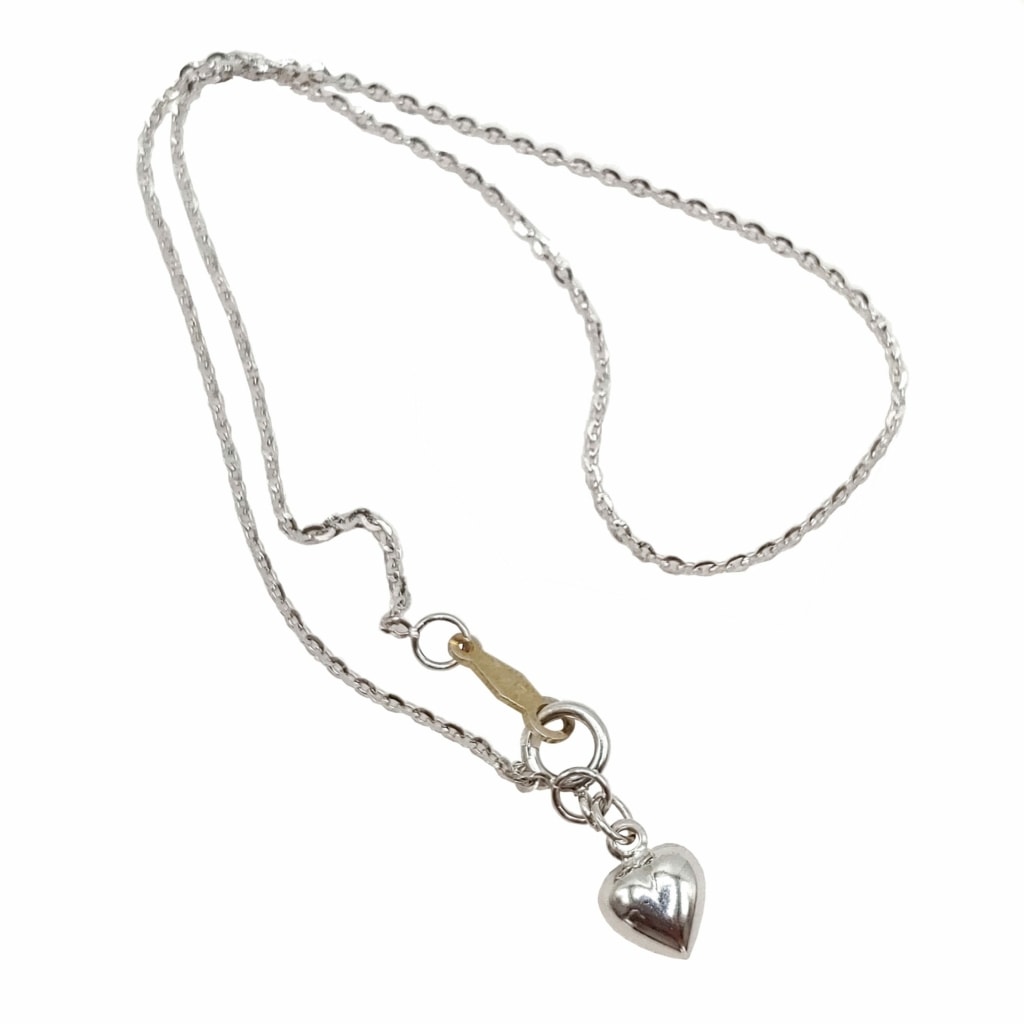 14k Solid White Gold Heart Anklet Bracelet
This anklet is perfect for the modern woman. It's delicate and beautiful, with just the right amount of bling. Whether you're dressing up or dressing down, this anklet will add a touch of elegance to your look.
Rose Gold Bridesmaid Jewelry
Rose gold is created by mixing gold with silver and copper to produce a distinctive pink hue. 14-karat rose gold is used to make most rose gold jewelry.
You'll find a lot of beautiful jewelry in all kinds of metals, including gold and silver. It looks gorgeous for any occasion, especially for a wedding party.
You can find rose gold jewelry at any price, so don't let the cost deter you from finding the perfect set for your bridesmaids. With a little bit of research, you can find the perfect jewelry to complement your dresses and wedding theme.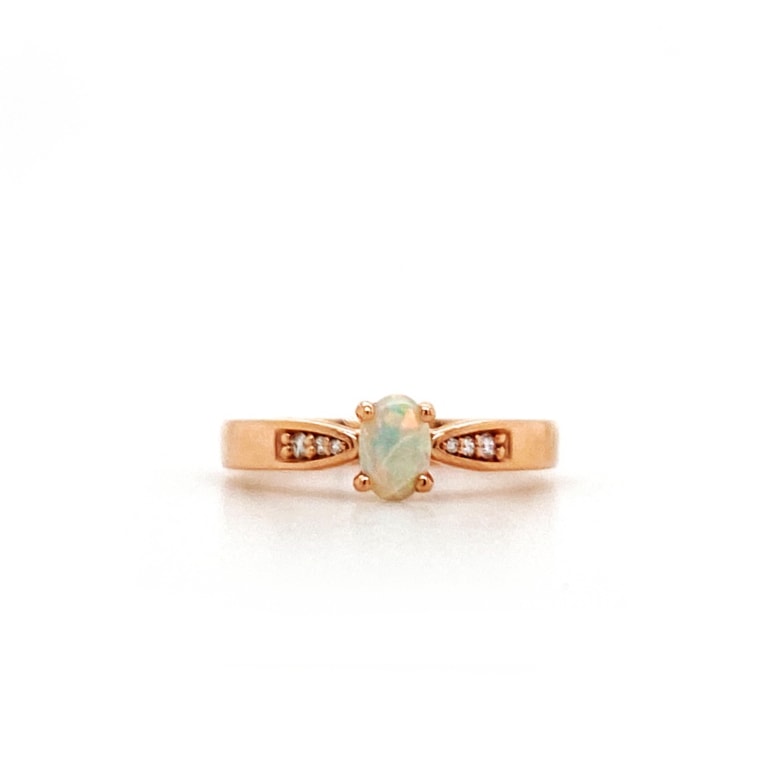 Opal and Diamond Ring set in Rose Gold
This ring is fit for a queen! The opal and diamond center is breathtaking and sure to turn heads. The rose gold setting is the perfect touch of elegance. Make your outfit truly shine with this Bling Advisor ring!
In Conclusion
There are endless possibilities when it comes to jewelry for your bridal party. It's important to consider the neckline of the dress, the hairstyle, and the overall theme of the wedding. You may want to have each bridesmaid wear matching jewelry or allow them to choose their jewelry that complements their dress and style. Whatever you decide, make sure it's something they'll love and cherish long after the wedding is over.
What type of jewelry are you searching for your bridesmaids? We can create custom and personalized bridesmaid jewelry to add that special, sentimental touch. We also have a variety of rings, earrings, bracelets, and necklaces for your special day!