Custom Baby Footprint Jewelry Charms for Gem Gossip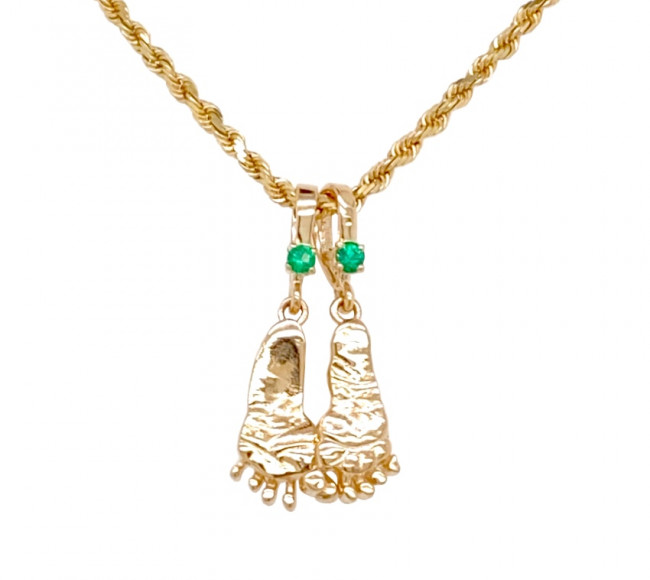 Bling Advisor recently worked on a custom baby footprint jewelry project for one of our favorite jewelry bloggers, Gem Gossip. Danielle from Gem Gossip is a gemologist and collector of curated treasures, specifically fine jewelry and gems. She cherished her grandmothers' antique collections of charms and gold from a young age. Today, Danielle uses her expertly trained eye to pick out treasures across the world and shares her findings with her online following. Gem Gossip has become one of the most respected jewelry bloggers in the industry. Check out her blog here.
Gem Gossip's Custom Baby Footprint Jewelry Charms
Bling Advisor was fortunate enough to create a new heirloom for Danielle's family. She has made a point of collecting charms that represent her son—from a custom silhouette, hand stamped birth stats, a breastfeeding charm, a vintage locket with his photos, to a collection of "G" initials. Bling Advisor offers a unique custom charm specifically created to capture one of the most important events in life—the birth of a child.
We came up with a tiny footprint charm customized with your baby's first footprints! We customized these tiny charms for Gem Gossip using CAD and 3D printing technology. Danielle decided to add emerald birthstones after her baby's birth month. She wears these charms on a gold chain as a beautiful reminder of her tiny baby's feet.
Check out the blog post she wrote about these sweet charms here.
Looking for a special way to commemorate your baby's birth?
Whether you are a curator of fine jewelry or just a proud mom, our tiny baby footprint jewelry charm can be a beautiful reminder of one of the best days of your life. We can customize your charms using a photo of your baby's first footprints. The image will be used to create a 3D rendering of the footprints that will bring to life your baby's footprints on the 14k gold charms. You can even add your baby's birthstone from their birth month, as Gem Gossip did. There are more customizations available—adding your baby's name or birth date. You can choose to wear these charms a variety of ways—on a charm bracelet or a chain as a necklace!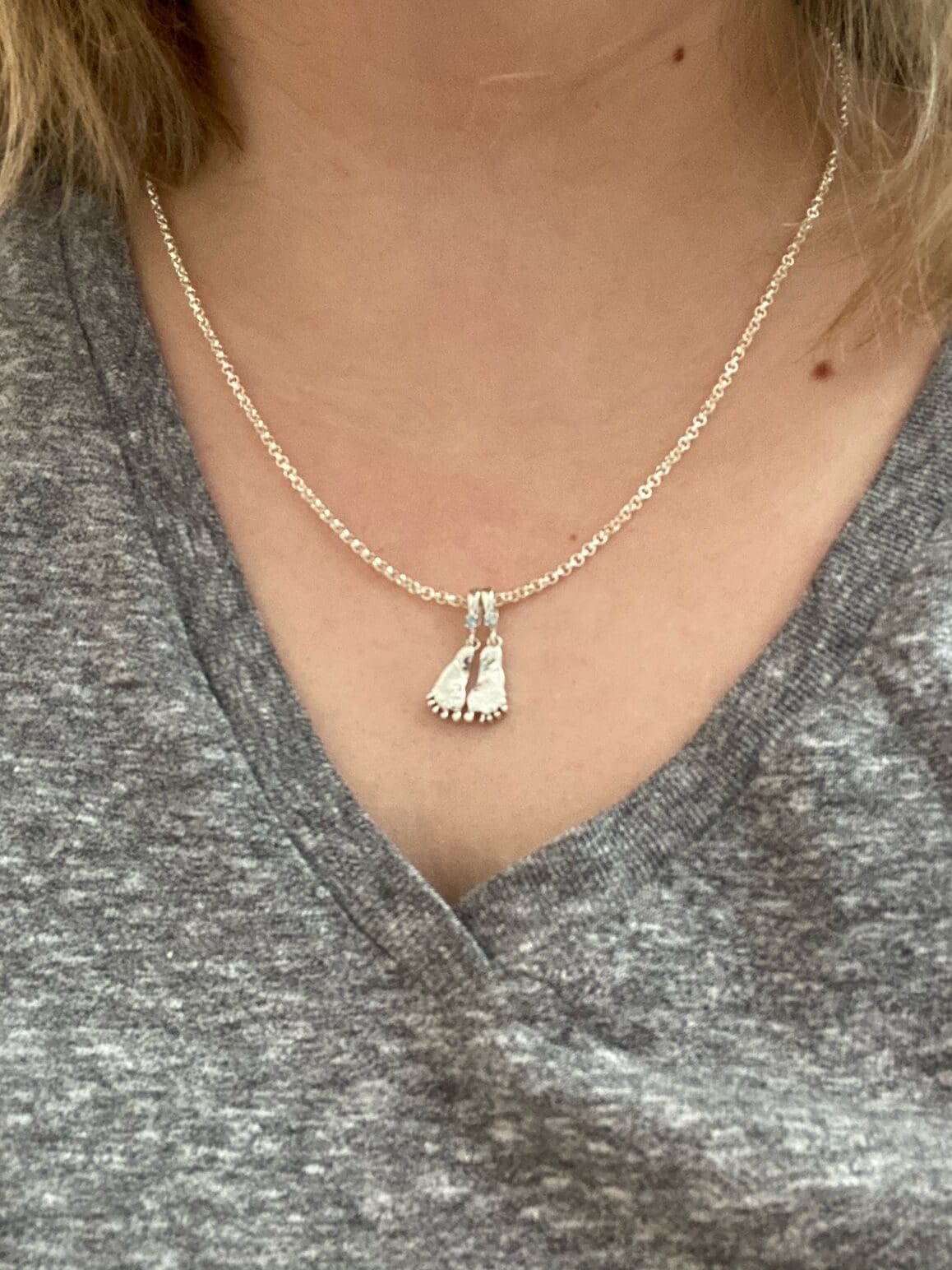 At Bling Advisor we recognize the importance of these moments in our lives and we want to help you create lasting heirlooms for your families. Our custom jewelry is not only truly custom and built from scratch, but also accessible to a variety of budgets. Our insider knowledge of the jewelry industry helps us to find you the best quality gems and materials for your unique budget and circumstances. Bling Advisor custom jewelry is available to everyone!
To get started on your custom project, send us your ideas and inspiration here. From there, you can also schedule a call with one of our Advisors for more guidance and ideas!