All About Riente Diamonds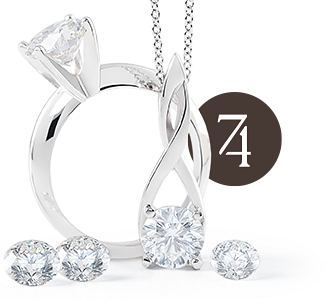 Diamonds are an important part of the jewelry industry!  If you've read our post about the 4 C's of diamonds, you know a little bit about how to pick out a brilliant diamond!  One of our favorite diamond suppliers is Riente Diamonds.
We are proud to feature Riente Diamonds because, with Riente Diamonds, seeing is believing!  These diamonds have a visibly outstanding light performance due to a scientifically designed cut.  They produce a high percentage of ideal and excellent grade diamonds for symmetry, polish, and cut!
A diamond's 'magic' comes from brilliance and fire.  Because Riente Diamonds have more facets, that coveted brilliance is created.  
If you are looking for a beautiful custom jewelry piece, like a custom-made engagement ring with a beautiful, brilliant Riente Diamond, you have come to the right place!  Bling Advisor's team of passionate professionals will help you every step of the way to bring your creation to life!  We can help you to choose the right diamond from Riente for your custom jewelry piece.
Why Riente Diamonds?
Riente Diamonds are created using a patented scientific process.

This process creates excellent diamond ratings for brilliance, cut, symmetry, and polish.

At Bling Advisor, we also help you to find exactly what you are looking for.  Please chat with us today about including a Riente Diamond in your custom jewelry piece.
Send us your design today!  We can help you find the ideal diamond for your project.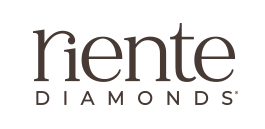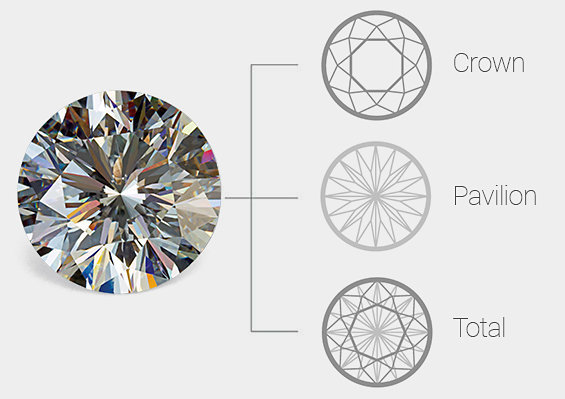 74 dazzling facets
Delivers greater fire and brilliance than the 58-facet cut of a traditional round diamond.
1 Table + 32 Crown + 40 Pavilion + 1 Culet