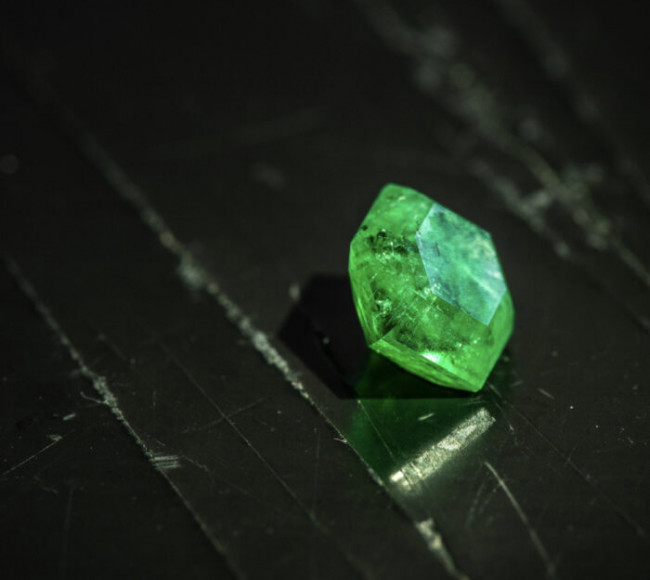 The name emerald finds its root in a Sanskrit word, marakata, meaning the green of growing things. Is it any surprise that we embrace its hue at the height of spring as May's birthstone? Emerald symbolizes vitality, honesty, and fidelity.
How To Care For Emeralds
Emerald is rated "fair to good" for everyday wear with care. Avoid exposure to heat, contact with chemicals, and protect from scratches and harsh blows. To clean, gently scrub with a soft toothbrush and a solution of mild dish soap and warm water.
Where Are Emeralds Found?
Afganistan, Brazil, Columbia, India, Pakistan, Russia, Zambia, Zimbabwe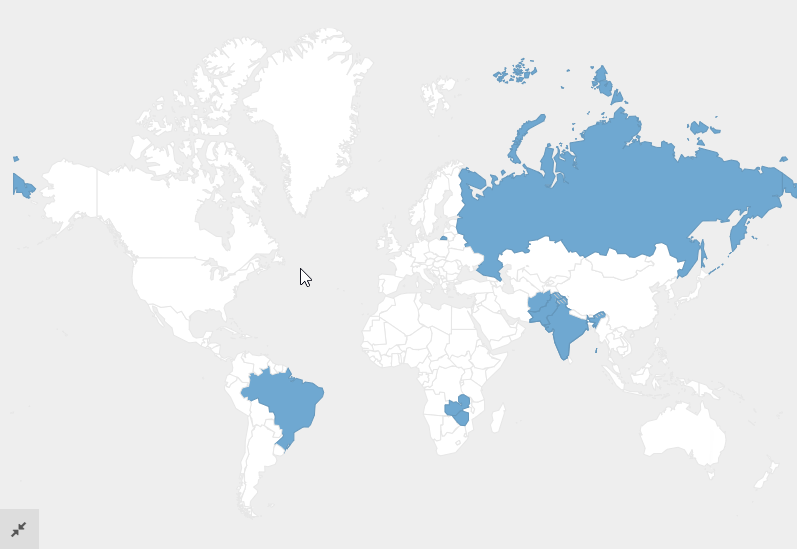 All About Emeralds: History
Lush. Exotic. Untamed. This is no polite, garden-variety green: Emerald pulses with life and vitality. In its depths beats the heart of the rainforest, its shadows alive with promise, expectation… even danger.
More valuable than even diamonds, fine-quality Emeralds of significant size are among the world's most bewitching jewels. Their incomparable dark green color is produced only under infrequent conditions. Because these conditions also result in tiny cracks and cavities in the stone, inclusions are acceptable in top-quality Emeralds.
Ancient history records Emerald mines near the Red Sea, "Cleopatra's Mines," where the Pharaohs gathered gems between 3000 and 1500 B.C. The Incas and Aztecs of South America once worshiped Emerald as a holy stone. And Maharajas of India, who believed the gem brought luck and restored health, had multitudes of Emeralds in their treasure vaults.
The green of Emerald is representative of life and springtime. In ancient Rome, it was the color that symbolized the beauty and love of the goddess Venus. Perhaps this is why Emerald is the gem chosen by love birds to celebrate their 20th, 35th or 55th wedding anniversary. Emerald is also the gemstone of choice for those born in May as well as those born under the sign of Virgo.
As a member of the Beryl family of gems — cousin to Aquamarine and Morganite — Emerald is found in Afghanistan, Columbia, Zimbabwe, India, Pakistan, and Russia. Our Emerald is mined in Zambia and Brazil and is available in qualities from commercial to AA, and in sizes up to 1ct plus. Larger sizes, purchased for their rarity and beauty, are available in the Stuller Notable Gems™ collection. Images of these unique gems are available online at stuller.com.
The hue of nature itself, Emerald enjoys appeal year-round: an ideal accent for spring wardrobes, a highlight of summer designs, an autumn complement and the perfect hue to dispel winter blues. With proper care, your Emerald jewelry will be treasured for generations.
Did you also know that emeralds were may's birthstone? Learn more about the different birthstones per month.
Quality Information
AA: Medium-dark to dark color; slightly included; high brilliance; good cut; good polish
A: Medium color; slightly included; good cut; good polish
B: Light color; included (cloudy); good cut; good polish
Commercial: Commercial
Quality: variation in color; included
Enhancement
AGTA Code: O – Oiling/Resin Infusion
Working with this gemstone
Ultrasonic: Risky
Steamer: Never use
Heat: Very Poor – should never be heated
Harmful Chemicals: Hydrofluoric acid
Gemstone Properties
Species: Beryl
Color: Green
Hardness: 7.5-8
RI: 1.577-1.583
Specific Gravity: 2.72
Optic Character: DR
Phenomena: Chatoyancy, Asterism (rare)