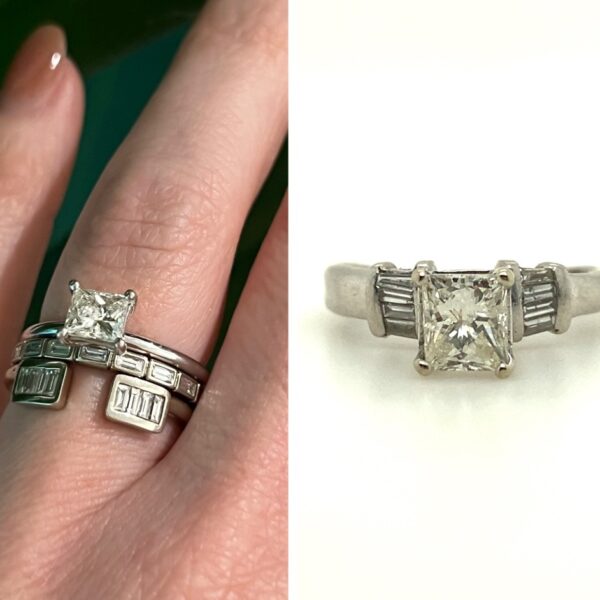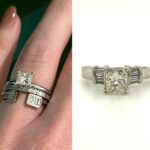 We contacted Bling Advisor originally to have my engagement ring fixed as it was in terrible condition. Instead we decided to use my original diamond and get a brand new setting and a diamond band to go with it.
I was so excited but I quickly got overwhelmed by all the possibilities of custom designing. I knew I wanted to stay with the soul of the ring my husband originally picked out for me, just more modern and unique.
After emailing with my advisor we were able to narrow down what I wanted. We even decided on a third band that was sentimental and unique.
I was sent CAD images and after some tweaks (my advisor was so patient) I received a model of the rings. Being able to see, feel, and try on a model really helped with the decision process.
Bling Advisor really took the stress out of the whole process. They were always easy to get ahold of through email.
The finished ring was more beautiful than I could have imagined. I love that we were able to design something so personal and unique while keeping with the spirit of my original engagement ring.
Kylee Bennett