22 Fine Jewelry Trends and Engagement Ring Trends for 2022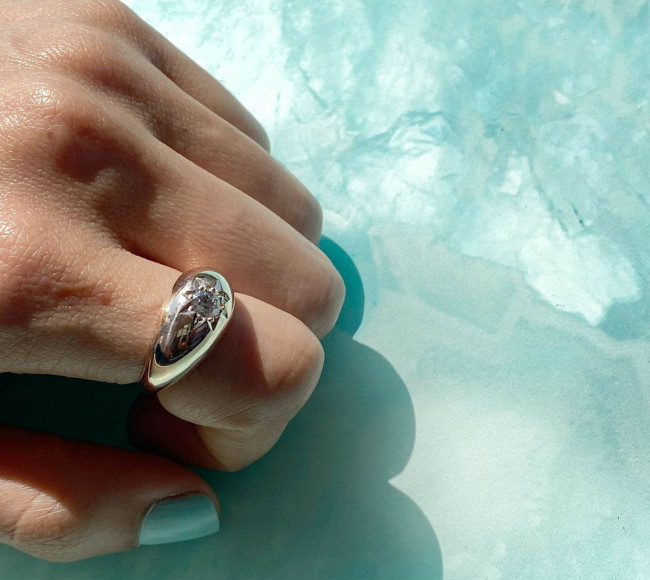 What are the jewelry and engagement ring trends for 2022?
Searching for the perfect engagement ring is a challenging part of getting married. While traditional engagement rings are still popular amongst couples, sometimes you want to find something out-of-the-box.
By looking at trending jewelry styles—from re-emerging traditional styles to unorthodox new trends—there's an engagement ring out there for any couple!
Jewelry Styles for Engagement Rings Trends for 2022
Let's look at the up-and-coming engagement ring trends for 2022!
Rings with Pear Shape Stones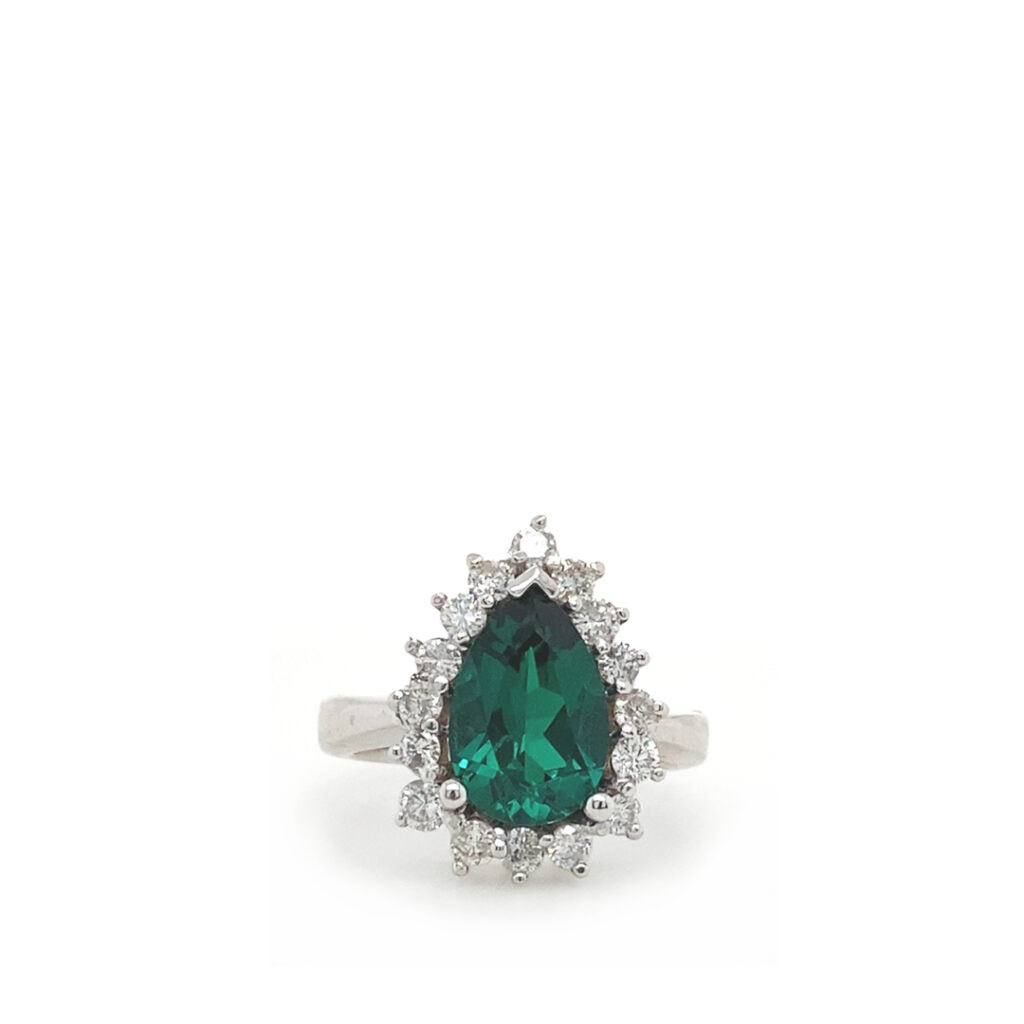 Royal Lab Emerald and Diamond Ring
You deserve the best, and our Bling Advisor ring selection is just that. With a stunning lab emerald center and dazzling accent diamonds, this ring will make you feel like royalty. And with our Fine Jewelry Care Guide, you can keep your ring looking its best for years to come.
Choosing a setting with a pear-shaped stone, like this beautiful lab emerald and diamond ring, is an excellent versatile option as you can always choose to point the ring up or down.
Unique Engagement Rings
Be dazzled by an engagement ring that you've never even heard of before. Choose to go with bespoke engagement ring, or try something out of the box like a salt-and-pepper diamond ring in a halo setting.
Simple Engagement Rings: Solitaires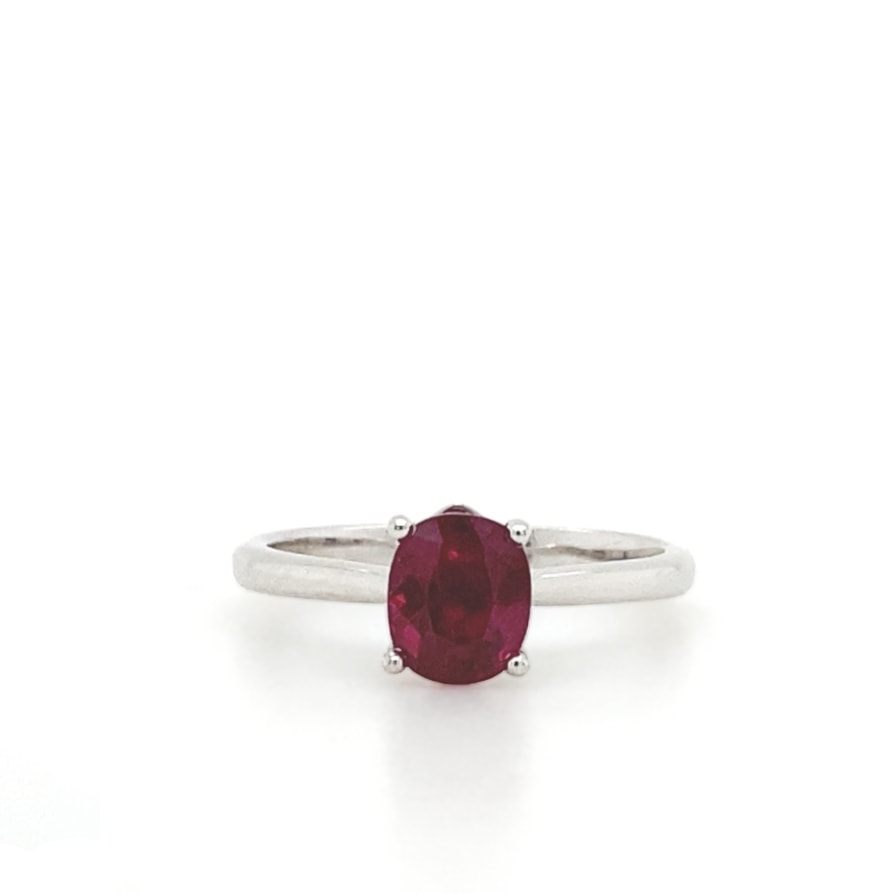 Classic Ruby Solitaire Engagement Ring
Looking for an engagement ring that is classic and timeless? Look no further than this gorgeous Classic Ruby Solitaire Engagement Ring. This ring features a stunning oval ruby center stone, making your special someone swoon. The ruby symbolizes love and passion, making it the perfect engagement ring.
Set in beautiful 14k white gold, this ring is truly exquisite. It comes in size 6 3/4 but can be resized to fit your needs. Don't wait any longer. Order this ring today and start your happily ever after!
Classics become classics for a reason. Elegant and simple, rings like this crisp solitaire diamond engagement ring are well-suited for traditional couples who value simplistic beauty.
Picking Bridal Sets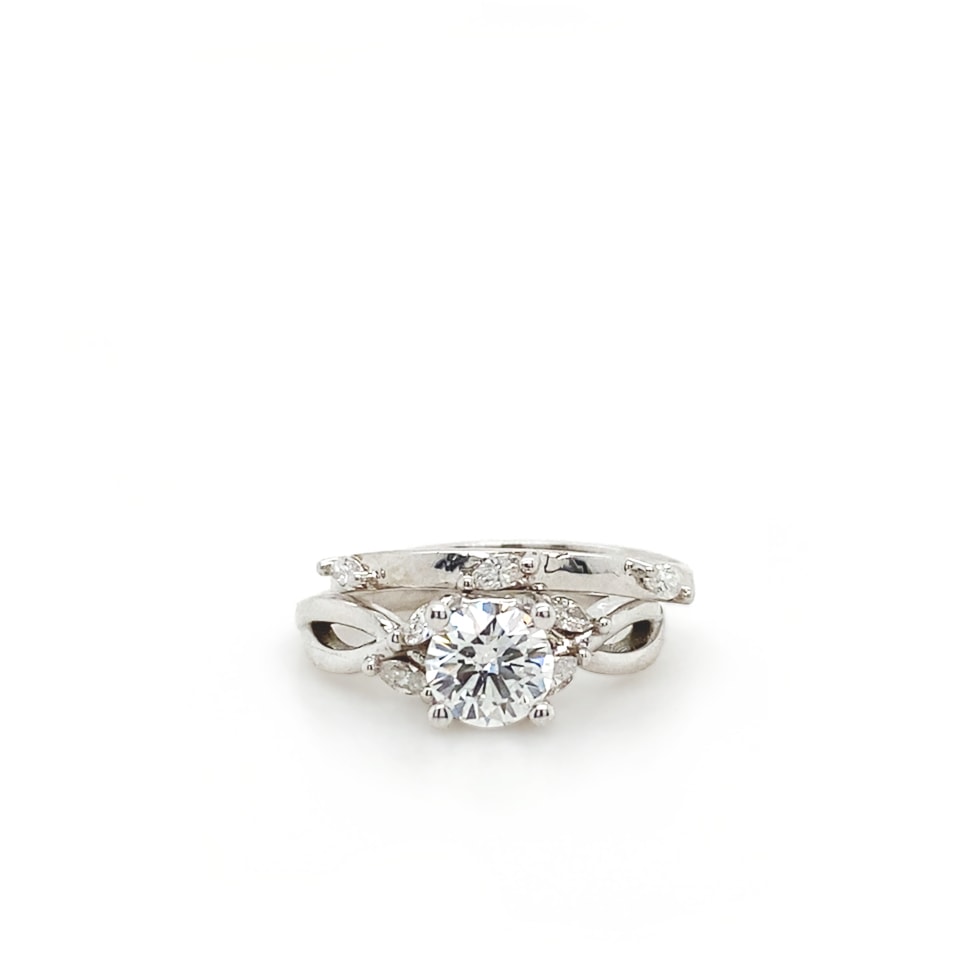 Custom 3 Diamonds Bridal Set
This exquisite custom 3 diamonds bridal set is the perfect way to commemorate your love story. This ring features a round .77ct diamond in the center, surrounded by seven dazzling accent diamonds, making you feel like a princess on your big day. Expertly crafted from 14k white gold, it's size 5 3/4 and weighs 5.2g.
Getting a bridal ring set is a great way to increase the glimmer on your finger. Pick a style that suits your personality by using several different rings to create an overall mood. Sets like this custom bridal set offer an organic flair that will make your ring stand out.
Double Band Engagement Rings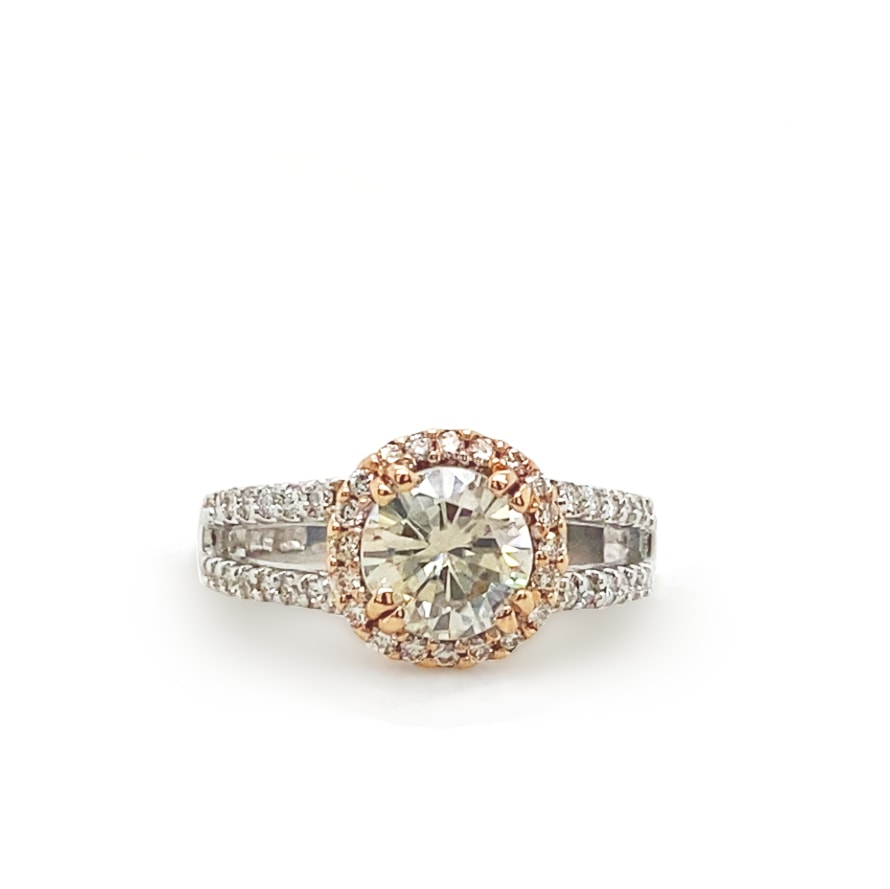 Moissanite and Diamond Engagement Ring
This Moissanite and Diamond Engagement Ring is a one-of-a-kind Bling Advisor original, is sure to wow her with its center moissanite round 7.5 mm and 1/2ct accent diamonds set in 14k white and rose gold. The size 6 3/4 ring weighs 5.8g and is sure to make her feel like a queen on her special day.
Choosing Metals: Rose Gold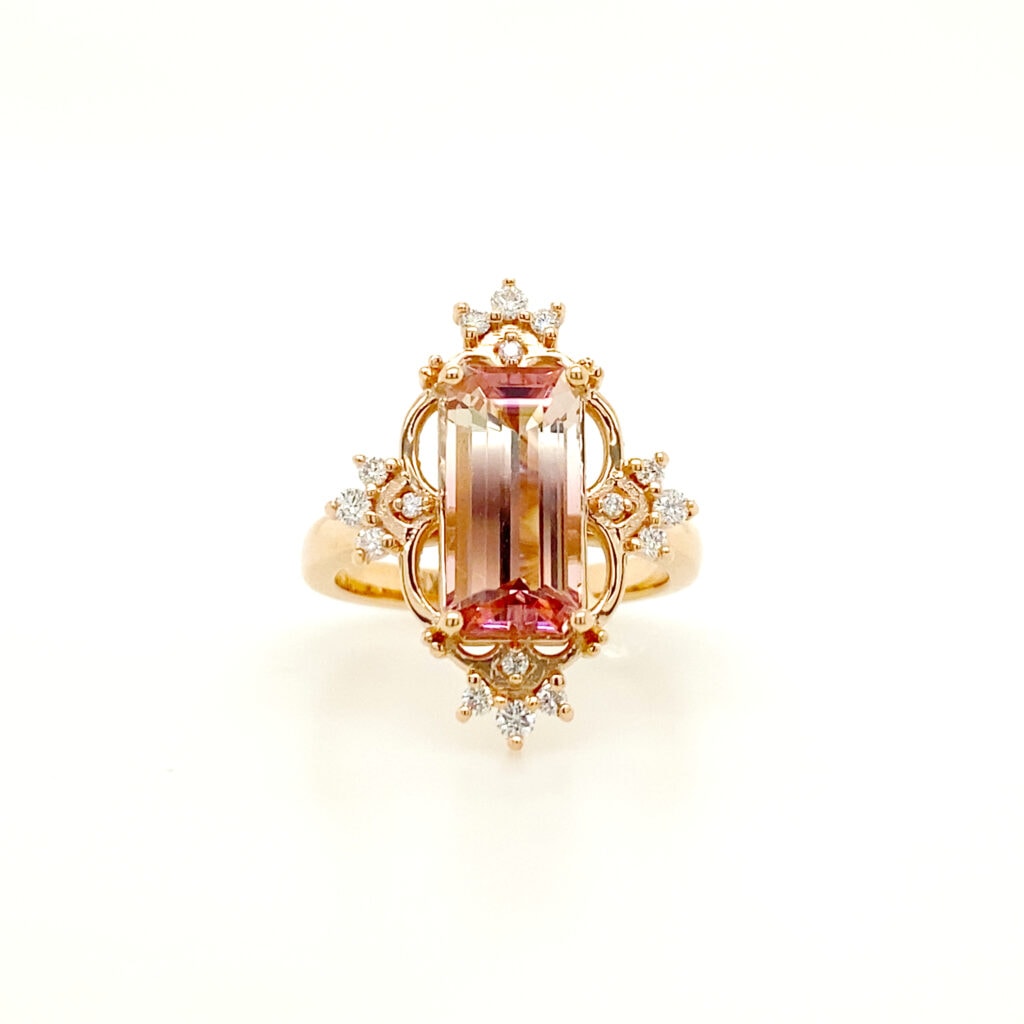 Bi-color Rose Gold Pink Tourmaline Ring
This feminine and delicate tourmaline ring makes a bold yet elegant statement. The elongated style is both flattering and elegant. Tourmaline is the gift to give for the eighth year anniversary.
Opting for a rose gold ring over other traditional metals can offer your engagement ring a bit more warmth than other metals do. Picking a rose gold ring like this one can add a sweet touch of color for a unique engagement ring.
Halo Rings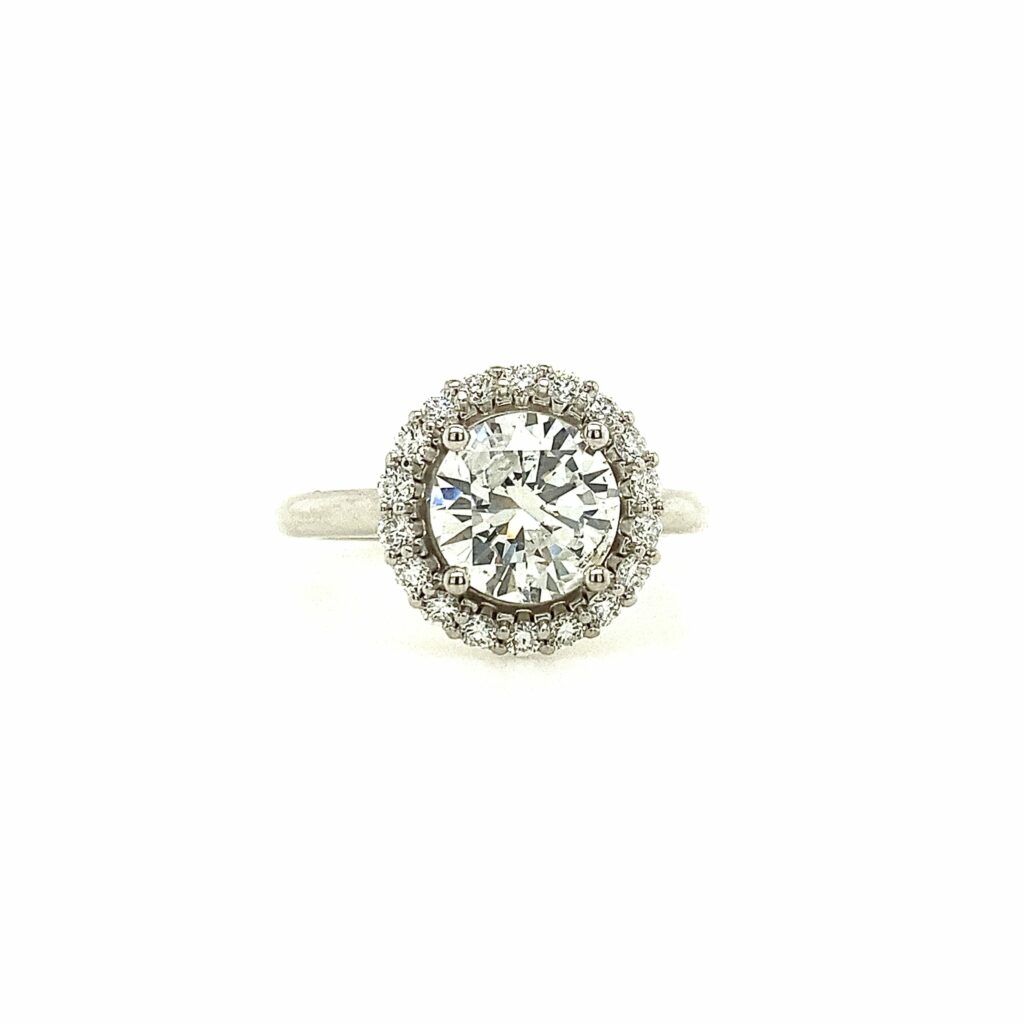 Astonishing Round Diamond Halo Ring
If you're looking for a gift that will truly take her breath away, look no further than this stunning Asscher Teal Sapphire Pendant Necklace! The center stone is a magnificent 1.20 ct Asscher cut unheated teal sapphire, accented by 11 round diamonds set in 14k white gold. It comes on an 18-inch wheat chain and weighs 3.4 grams.
Sapphires are known for being durable and perfect for everyday wear, making this necklace an ideal gift she can enjoy wearing every day. It's a truly unique piece that she's sure to treasure forever.
Halo-style rings offer a unique take on the more traditional solitaire styles and are a trending jewelry style in engagement rings. While the band can remain simple, a halo ring highlights the center stone. Rings like this round diamond halo engagement ring make a bold statement.
Colored Diamond Engagement Rings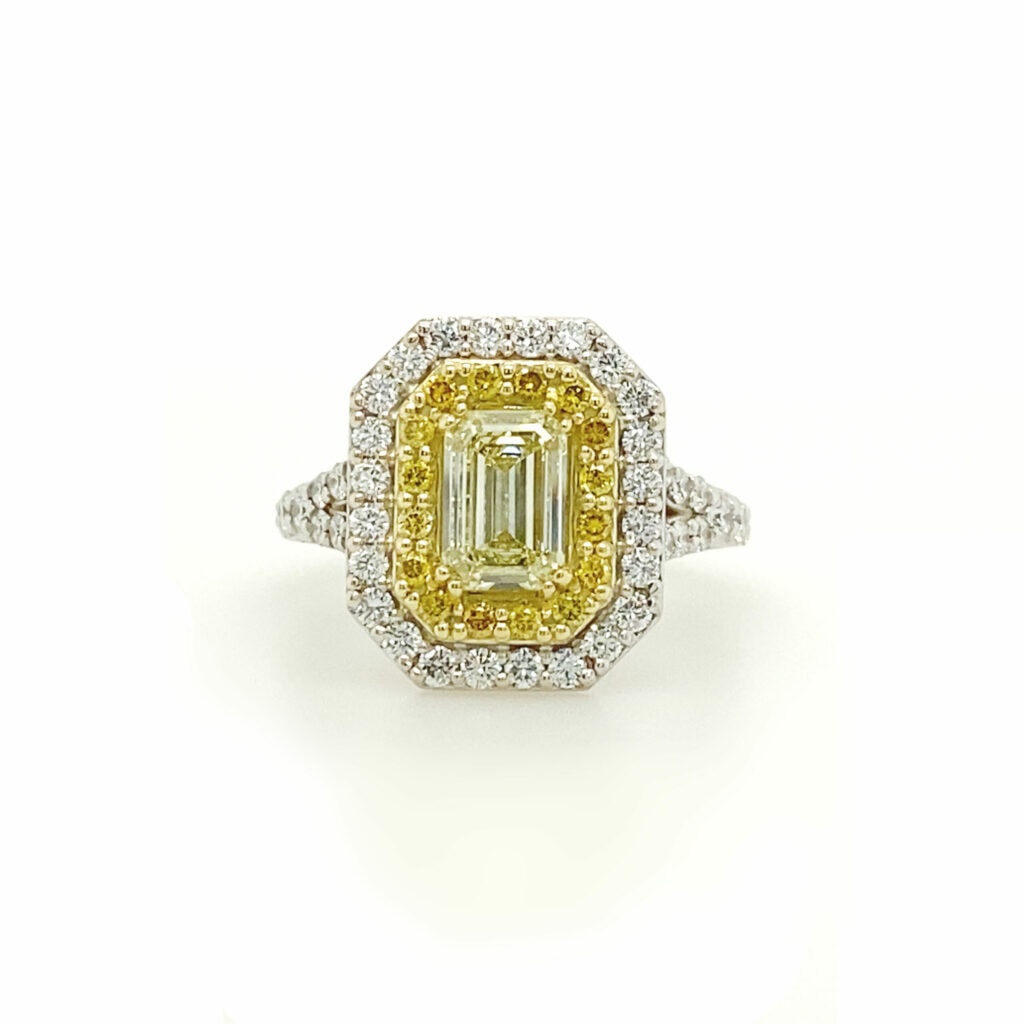 Split Shank Emerald Cut Yellow Diamond Ring
This stunning split shank emerald cut yellow diamond ring is a showstopper. An emerald-cut yellow diamond ring is both classic and non-traditional. If you're looking for a unique and dazzling ring that will make a statement, look no further!
Pick the best-suited ring by choosing to go with a colored stone instead of the classic white diamond. Try out a yellow diamond ring like this one, and see if different styles and colors of diamond are a better fit for your engagement.
Gemstone Engagement Rings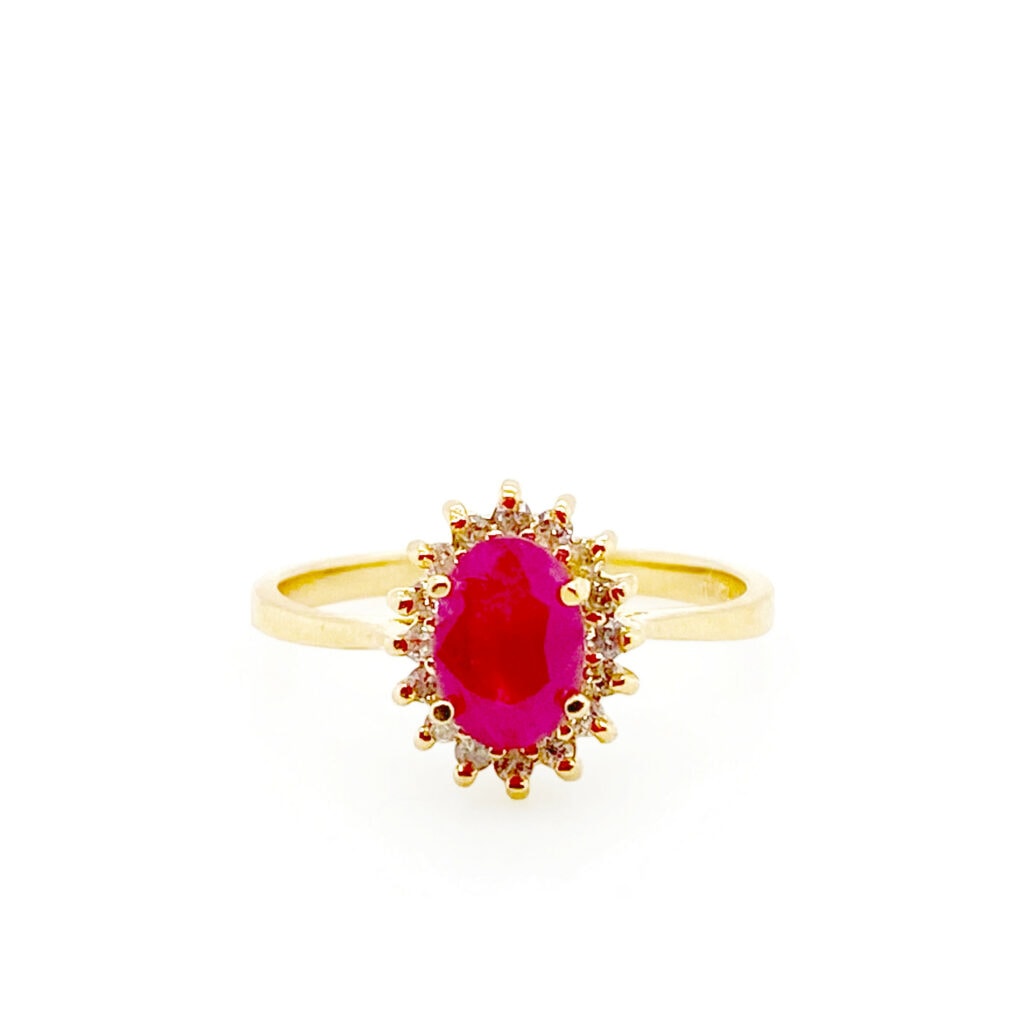 Fabulous Halo Setting Ruby and Diamond Ring
*FINAL SALE/NO RETURN
Add some serious bling to your style with this halo-setting ruby and diamond ring. You'll love the bright ruby centerpiece and the sparkling diamonds surrounding it. This ring is sure to turn heads, whether you're at a formal event or just out running errands.
Getting a different color of a diamond may not suit your engagement. Instead, choose to go with a gemstone. Sapphire is a popular gemstone alternative for traditional engagement rings, as are ruby stones like this stunning east-west facing ruby engagement ring.
Twisted Band Rings
Twisted band rings offer a romantic touch to any kind of stone setting you choose. They also add a touch of complexity to a simple solitaire or halo ring, like on this diamond halo ring. The curves create a sense of mystery and unmatched elegance.
Look for Vintage Finds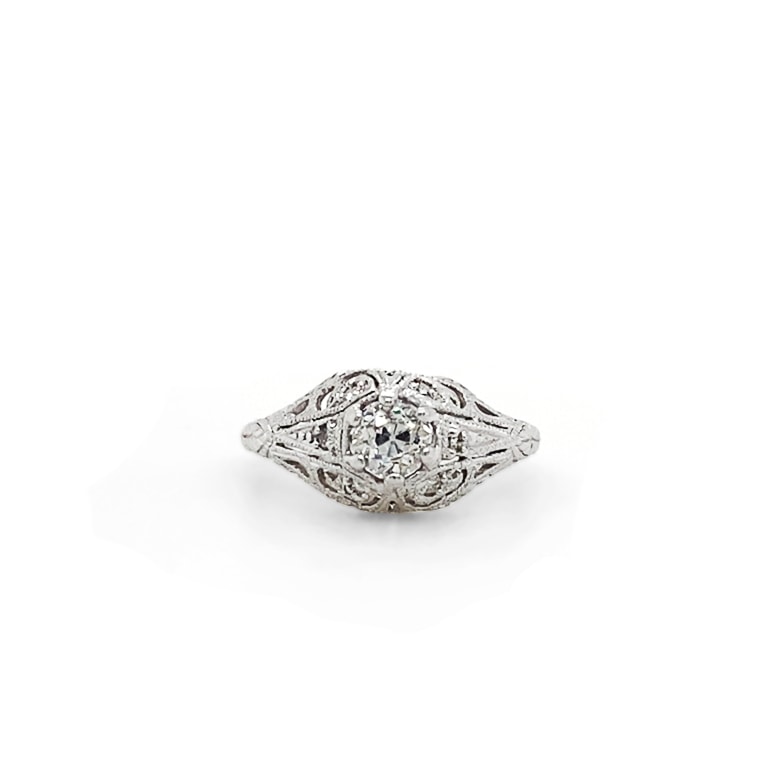 Beautiful Antique Platinum Filigree Diamond Ring
Delightfully dazzling, this antique platinum Filigree diamond ring is sure to turn heads. With a platinum filigree setting and six surrounding diamonds, it's perfect for the fashion-savvy woman who wants something unique and eye-catching.
Another burgeoning trend in jewelry is looking for antique pieces to use for a modern engagement. Beautiful pieces like this vintage mine cut diamond ring can be perfect for adding that special flair of history and refinement.
Picking the Hidden Halo Style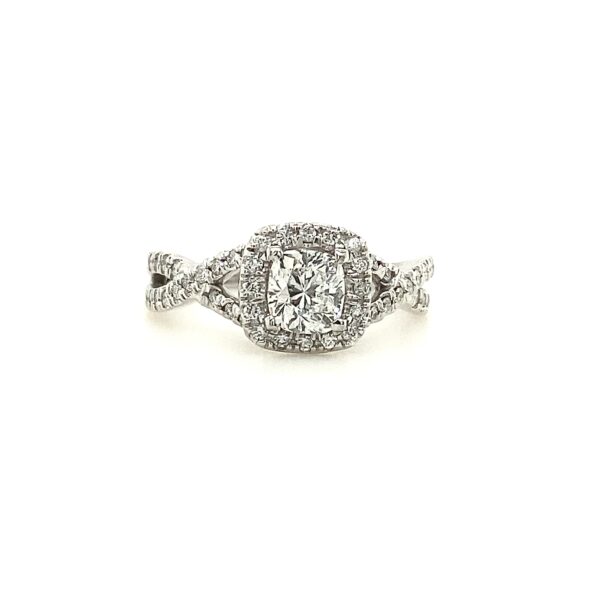 Infinity Diamond Halo Engagement Ring
This Infinity Diamond Halo Engagement Ring comes complete with a dazzling halo of diamonds. If you're looking to symbolize your eternal love, look no further than this ring. With its luxurious design and excellent craftsmanship, this ring is sure to please.
While the traditional halo offers a bold bit of sparkle to the classic solitaire setting, the hidden halo offers its own touch of beauty. By keeping the halo lower on the setting, more bling is added to the side of the ring like in this fabulous platinum and rose gold triple halo engagement ring.
Rings with Oval Stones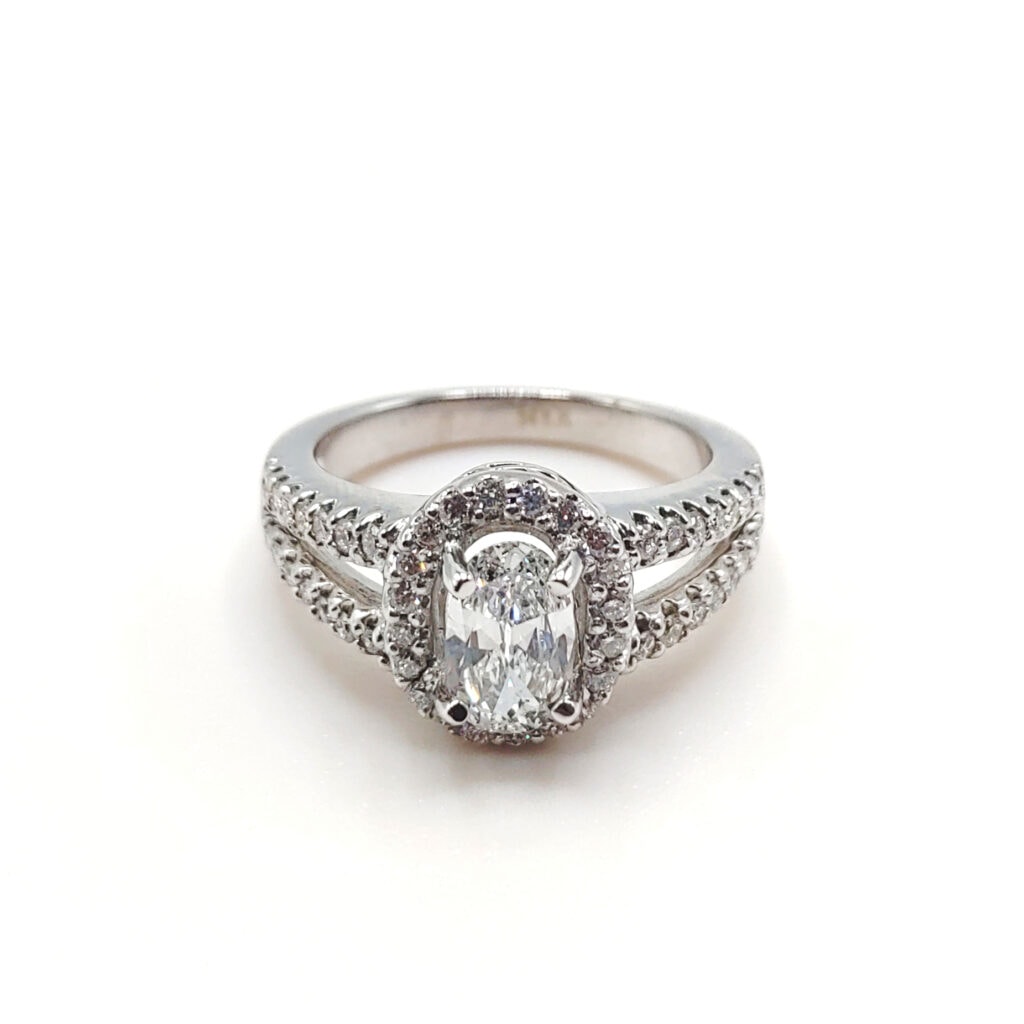 Stunning Oval Diamond Halo Engagement Ring
This breath-taking oval cut diamond ring with 50 accent diamonds, makes it an exquisite ring fit for a fashionista! Featuring a dazzling oval diamond centerpiece of .69 carats with excellent ratings for color and clarity, this ring is sure to impress.
Oval stones are an elegant style. They catch the light in any engagement ring setting like in this beautiful oval diamond halo engagement ring.
Trending Fine Jewelry Styles
Trending jewelry styles are taking a fascinating turn in 2022. Read on to hear about which styles you should make a part of your closet for the coming seasons!
What earrings are trending 2022?
Buying Jewelry Sets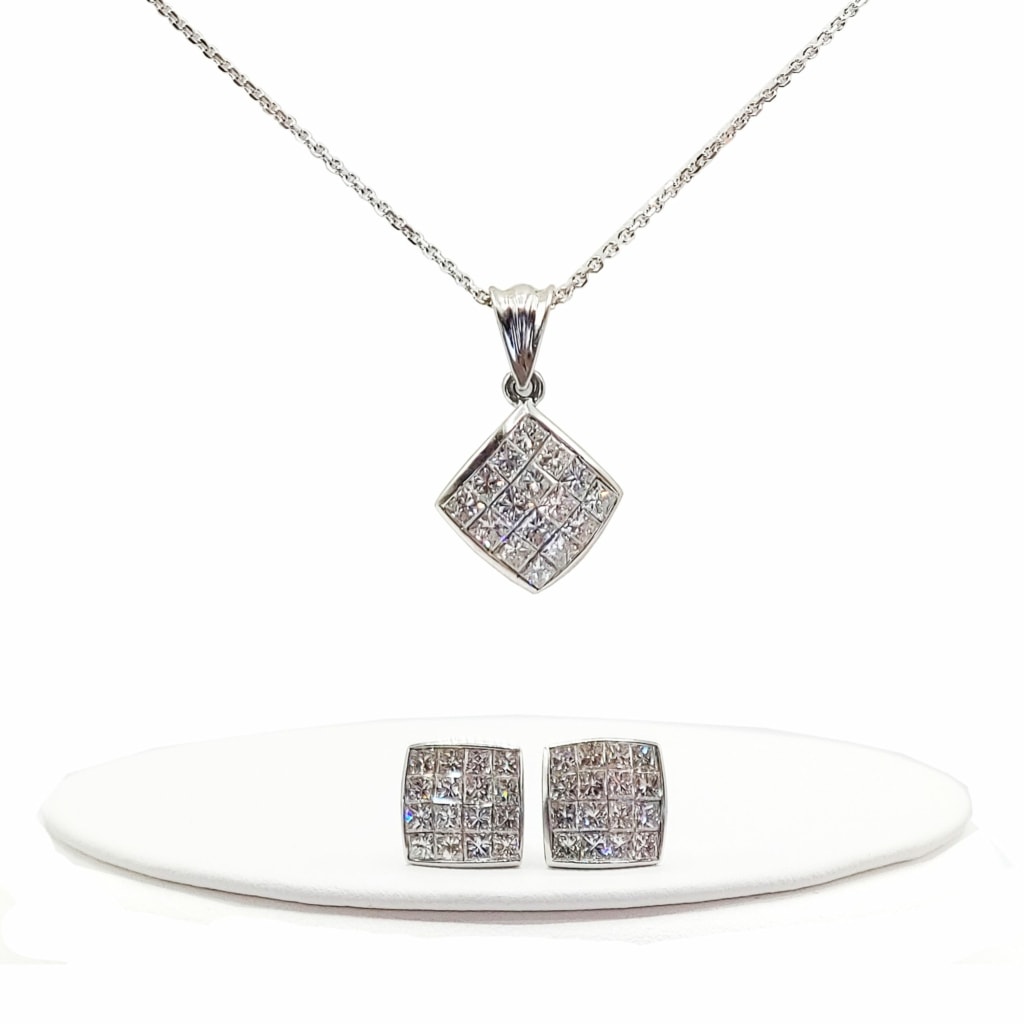 Square Diamond Pendant And Earring Set
*FINAL SALE/NO RETURN
Beautiful pre-loved composite princess cut pendant necklace and earring set with total diamond weight of 2.74ct. Set in 18k yellow gold that is rhodium-plated white. This set is sure to please that special person.
While it's always fun to mix and match from your pre-existing collection of jewelry, buying a set of matching jewelry can add elegance to your ensemble. Sets like this beautiful diamond pendant with earrings can make the perfect statement.
What's trending in jewelry right now?
Collecting Custom Charms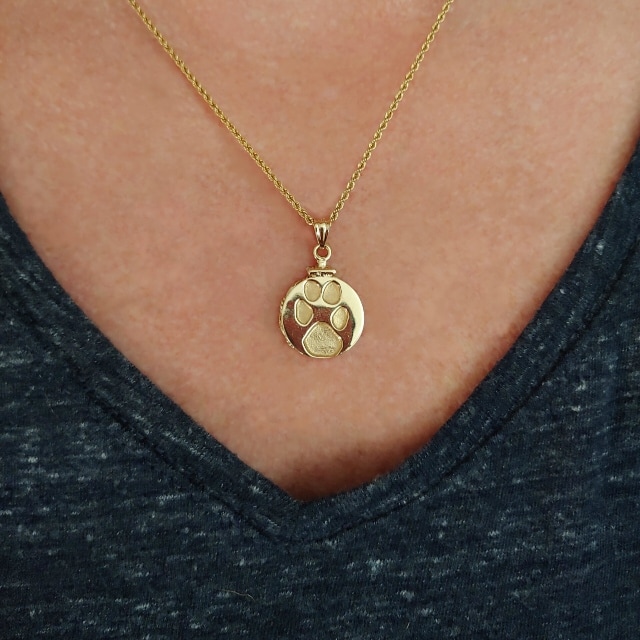 Collecting charms is a hobby that many jewelry enthusiasts engage in, but you shouldn't stop at collecting traditional charms. Order a custom gold paw-print pendant to add to your charm collection or wear it on its own!
Big Multi-Stone Rings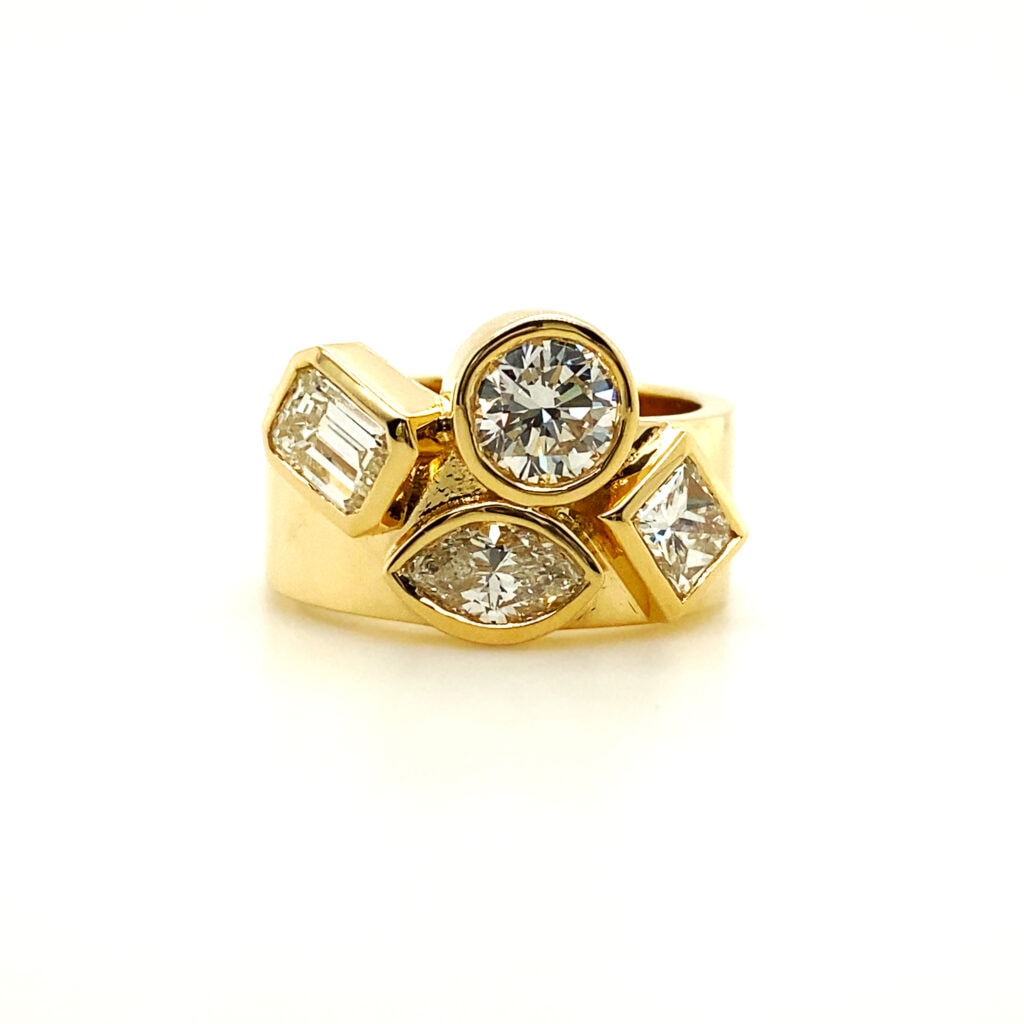 Multi-Stone Diamond Wedding Band
This unique diamond ring is perfect for someone who wants an extraordinary and one-of-a-kind piece of jewelry. With a .73ct emerald cut diamond, .72ct marquise diamond, .74ct round diamond, and .71ct elongated princess cut diamond, this ring will make you shine like no other.
A big ring can make a big statement, and it's also a trending jewelry style to be excited about. Mixing and matching rings with large stones be a conversation piece. Beautiful multi-stone rings like this one can make an amazing statement.
Chunky Gold Jewelry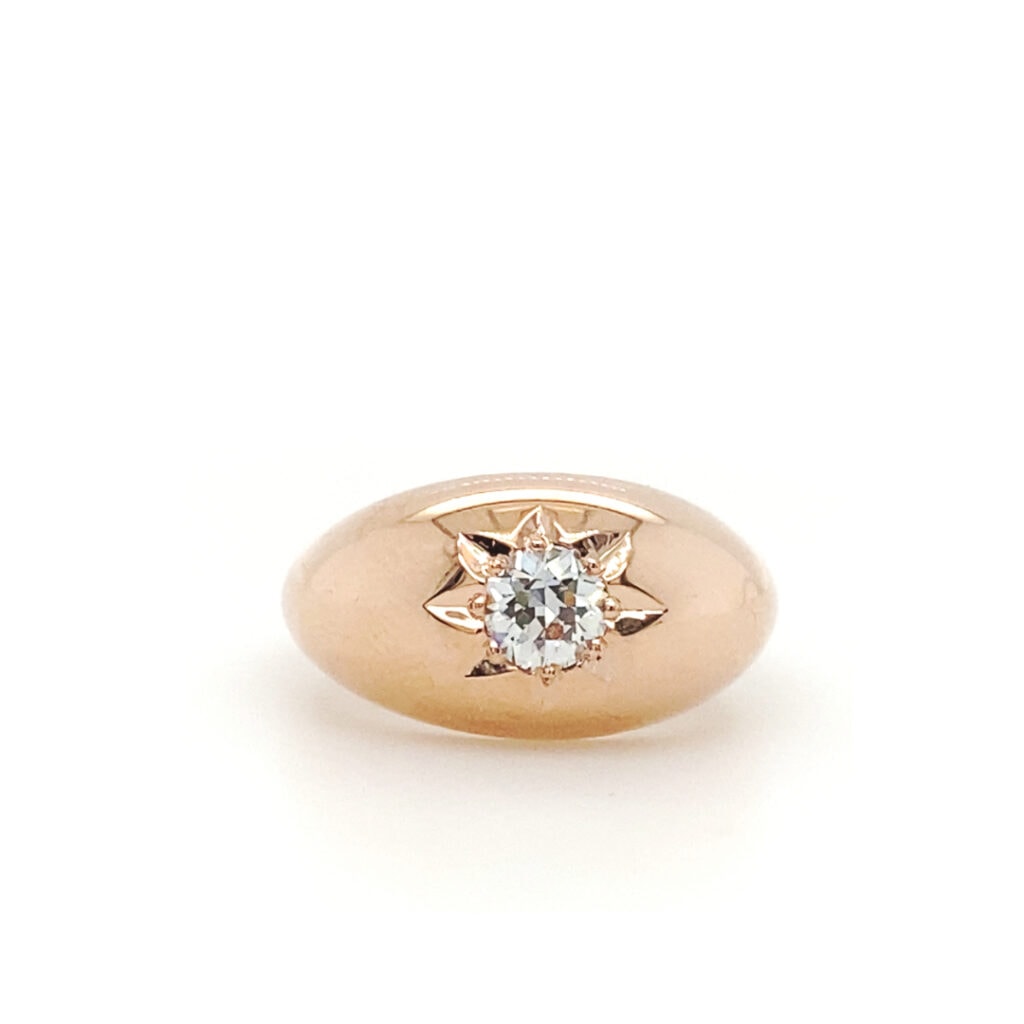 Vintage Inspired Gypsy Diamond Ring
This vintage inspired gypsy diamond ring is a beautiful and delicate balance of the old world and new. This domed diamond ring in antique style gold has been set with a 1/2 ct. European cut diamond that sparkles beautifully, making it perfect for everyday wear or as an engagement band! If you love vintage jewelry but don't want to give up on comfort, this is your go-to piece!
Big statements are in next year, and a great way to make an impression with your jewelry is by wearing chunky gold pieces, like this fantastic vintage piece.
Embracing Pearls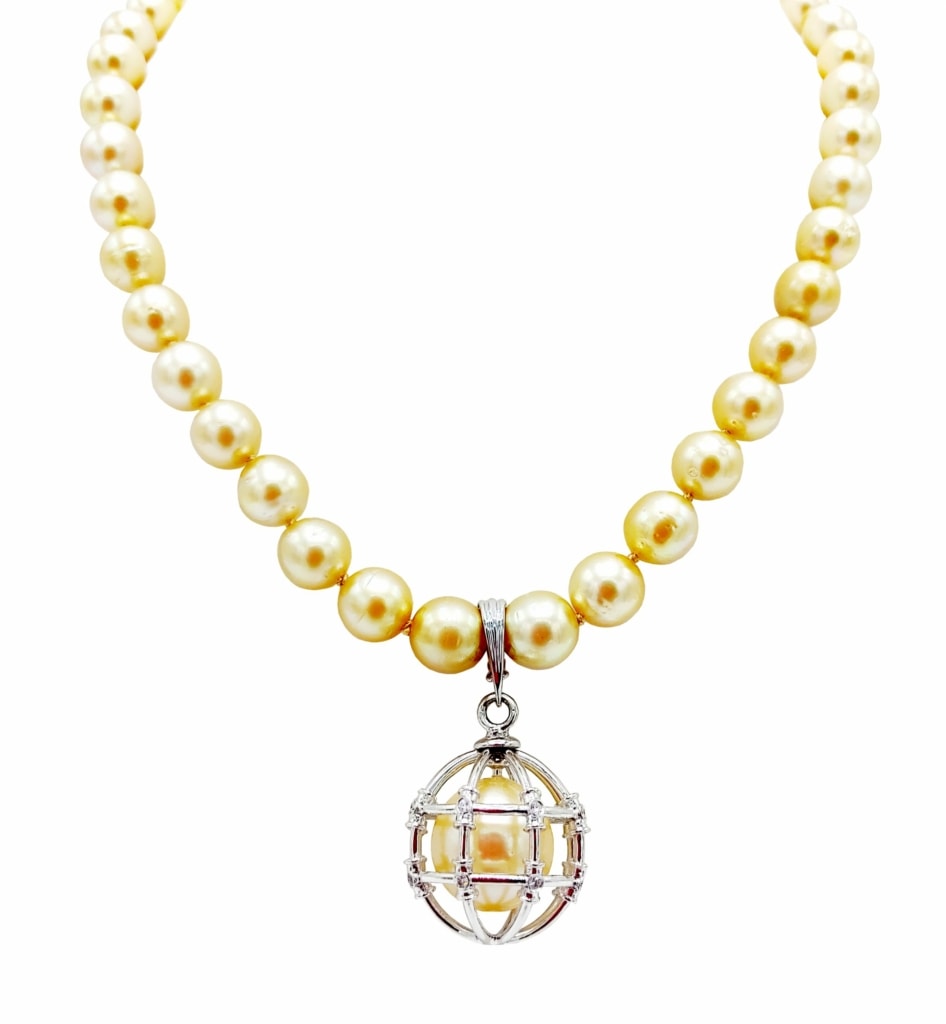 Golden South Sea Pearl Necklace with Removable Diamond Accent Cage
This luxurious golden south sea pearl necklace is perfect for making any outfit look glamorous. The 18-inch strand features a dazzling removable diamond accent cage enhancer, making it the perfect accessory for any special occasion.
The removable diamond accent cage means you can wear this necklace two different ways for multiple looks.
Classic pearls are an elegant addition to your collection and will always be fashionable. Try out this beautiful pearl necklace and add some timeless glamor to your next outing.
Big Stones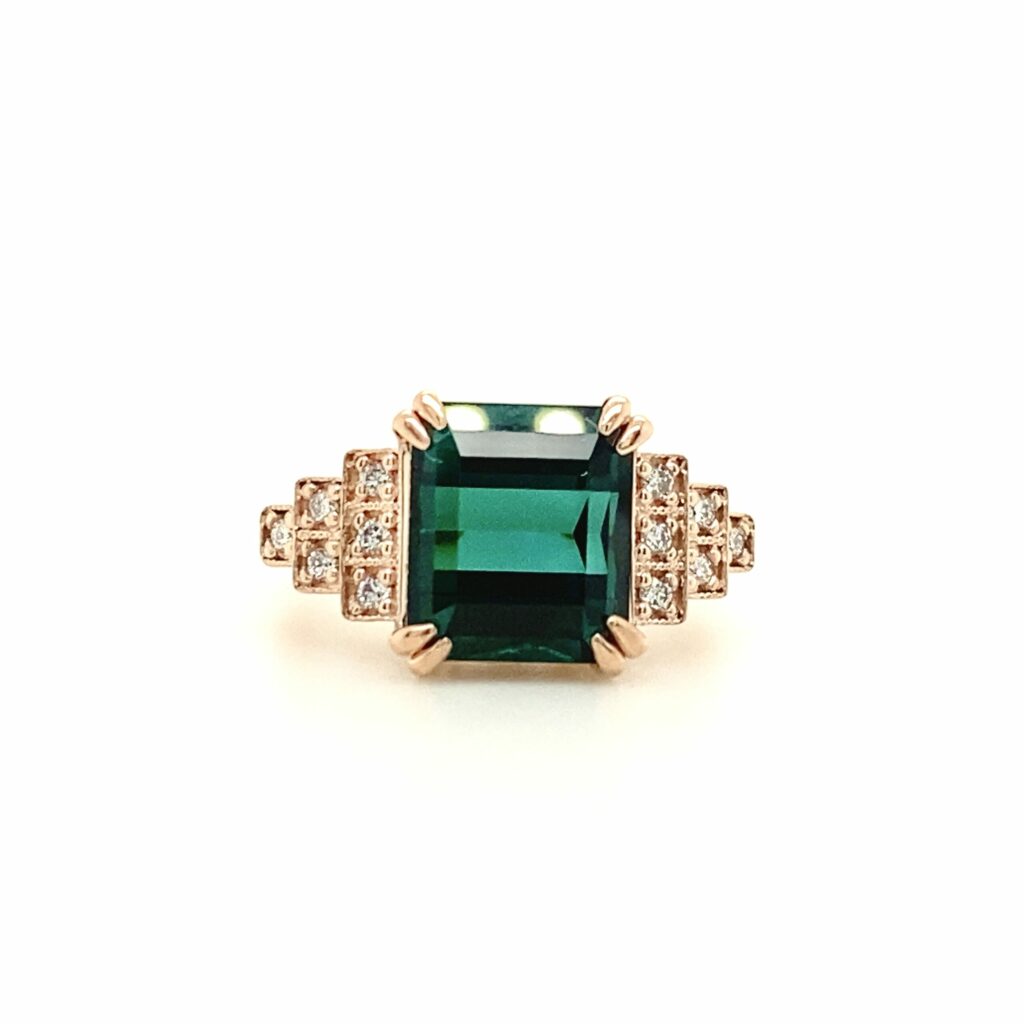 Vintage Blue Indicolite Tourmaline Ring
This Vintage Blue Indicolite Tourmaline Ring is for the bold woman who wants to showcase her unique style. The emerald-cut indicolite tourmaline in the center is beautiful and sure to turn heads. And with 14 round diamond accents, this ring is sure to make a statement.
A large single stone ring can offer you a big splash of color. Try out a ring like this vintage-inspired tourmaline piece to add a loud splash of green to your life.
What kind of necklaces are in style 2022?
Lariat Necklaces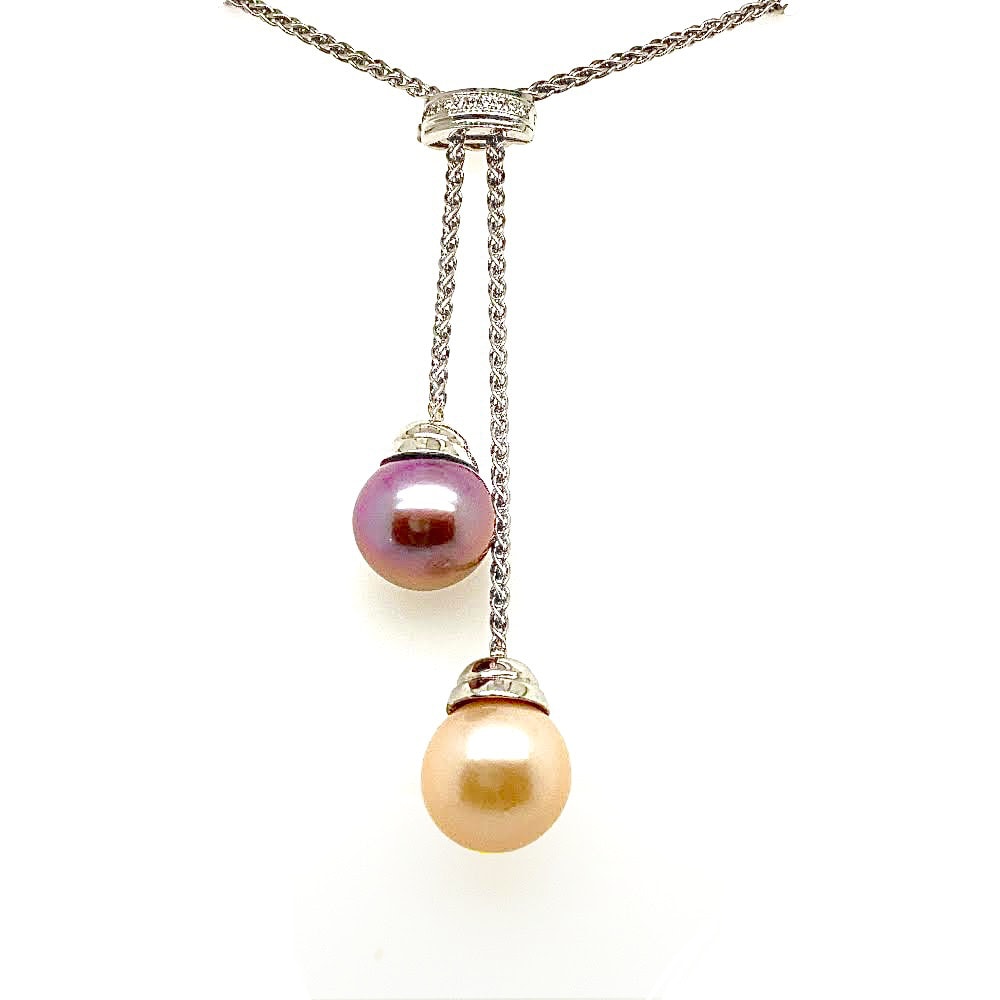 Pearl and Diamond Lariat Necklace
This elegant diamond lariat necklace features two natural Australian South Seas pearls; one purple, and one orange with 10 round diamond accents.
Try mixing your trending jewelry inspirations by considering this pearl lariat necklace for your collection.
Making a Nameplate Necklaces
Why wear your heart on your sleeve when you can wear your name around your neck! Nameplates are a great way to show people who you are and you can order a custom nameplate necklace here.
Getting Ready For 2022
Picking the right engagement ring can be difficult, but with this article looking into the trending jewelry styles of 2022, hopefully, you've uncovered new ring styles that fit your engagement perfectly. Even if you're not looking to find the perfect ring to represent your relationship, you've got a lot of interesting jewelry trends to look forward to in the coming year. And remember, always keep BlingAdvisor in mind for all your jewelry needs.